Every year without fail I complain my husband is impossible to shop for. Mostly because it's true. I always try to find unique gifts for men I think my husband will love. Essentially I put together my Christmas gift ideas for men based on my need to search high and low for something, anything I think will make him happy. In turn I find things for all the other men in my life like my brother, my sons and a few others on my list. Trying to find gifts for men who have everything can be like finding a needle in a hay stack, but I love a challenge. So without further ado here are my Christmas gift ideas for men.
Unique Gifts For Men
This one has my brother written all over it. And if my father were still alive he would probably love this too.
Even if he has everything I bet he doesn't have this. Yet. without going into too much detail this manscaping set contains basically everything he needs to trim, deodorize, moisturize and refresh down there. The Perfect Package 2.0 is a $139 value for $74.99 and includes The Lawn Mower 2.0 (waterproof electric razor), Crop Preserver (anti-chafing ball deodorant), Crop Reviver (ball toner & refresher), Magic Mat (set of 3 disposable shaving mats) and FREE gifts; The Shed (travel/storage bag a $39.99 value) and Manscaped Boxers (anti-chafing boxers a $19.99 value).
We have a special discount code too! Save 20% by using the code FO30HOLIDAY20 at checkout using this link: manscaped.com
Johnny's Chop Shop is a cult British barbershop and male grooming brand that exudes 1950s and 1960s retro style. If his hair stands up on end this styling clay will tame it with it's strong hold and matte finish.
Who has time to be bothered with plugging in their phone to charge it? This wireless charger with a multi-port USB charging hub underneath is capable of charging up to 5 devices at once.
Amazing steeped coffee in a tea bag! Seriously good and seriously easy. He will love this. So don't be surprised if he takes it to the office because this is much better than that coffee.
It's nearly impossible to get most men to take care of their skin. These pads get the job done. They make the perfect stocking stuffer.
I love my Moderne Monocle and I discovered they make a cool one for men. It looks like a dog tag necklace but it's really a monocle. Clever right? Now he can read a restaurant menu without borrowing your cheaters!
I can't think of one male (young or old) who wouldn't love this dart board. If your basement doesn't already look like a pub, now it will.
These will fit every man of all sizes in your life and at this price you might want to get a few. They will bring all who try them a totally immersive visual 360 experience.
Now he has his own blanket to curl up with by the fire. I picked this Chappywrap because it looked "manly" but, the truth is, these make the best gift for everyone you know. They come in so many patterns you can find one for anyone (mine has a map of Long Island). These reversible wrap blankets are made of an all-natural cotton blend that feels plush and soft. They are very warm without being to heavy. Best part is, you can toss it in the wash.
This 10mm Elephant Jasper bracelet should bring a sense of calm and tranquility to his hectic life.
This scar cream works better than any other I have tried. I suggest placing one in his stocking and then "borrowing" it. See how I think? Get him gifts you can use too!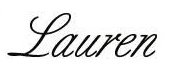 You may also like to my other holiday gift guides for 2019:

11 Of The Best Anti-Aging Beauty Holiday Gift Ideas
11 Best Gift Ideas For The Traveler On Your List
Best Books And Calendars To Give For The Holidays
Unique Gifts For Men They Will Really Love
11 Best Holiday Gifts for Your Health Conscious Friends
The Best Bar And Liquor Gift Ideas For The Holidays
This post contains affiliate links which may give us a commission at no additional cost to you.
Image Layouts/Photo: Fountain Of 30
Are you following Fountain Of 30 on Facebook, Twitter, Instagram and Pinterest? We've got lots going on, so join in on the fun! Subscribe to our newsletter here. You don't want to miss a post and we promise not to bug you to death. Oh and we also started a Facebook Group called Growing Younger for women to discuss everything good and bad about being over 40. Be sure to listen to Lauren talk about all things anti-aging on the new podcast "Beauty is a Bitch!"

Please pin!