I get the 2020 holiday season looks a little different for most of us. I am seriously contemplating buying a fake tree this year so I can put it up now! I could use a little holiday cheer. Couldn't we all? So I thought I would dream a little dream and go (mostly) big for my gifts this season. This list is almost like catharsis and everything I would truly love, but realize is a pipe dream. Well not all of it is. You'll just have to take a look. Also I am hoping my husband sees this. Mind you even if he does it will probably fall on deaf ears. So this is my "if money were not object and we weren't in a pandemic" holiday wish list…
My Holiday 2020 Wish List
1. Dyson Airwrap™ Complete Styler Copper Limited Gift Edition, $549.99
YES! I LOOK FORWARD TO #GROWINGYOUNGER
PLEASE SUBSCRIBE ME TO YOUR MAILING LIST.
I have wanted this for a long time! But at $550 there was no way I could justify it now. And I am not going to lie…I recently got one and it was EVERYTHING (and more) it was cracked up to be. Usually little exceeds my expectations. In fact, it rarely meets them when I build it up this big. That was until I got the Dyson Airwrap. I actually find it relaxing to use (it's quiet), easy and my hair looks like I walked out of a salon with minimal effort. I realize it seems insanely indulgent, but do the math. What did you spend on getting your hair blown out pre-Covid and what have you wasted in hair tools post-Covid? Figure out what your cost per use is and put it on your short list.
2. Marc Fisher Izzie Genuine Shearling Lace-Up Boot, $174
These blogger and influencer favorites look pretty good (and warm) to me! I'm a size 9.
3. Melamine Mixing Bowls with Spout, Set of 3, $39.95
One of the bowls from the original set I received for my wedding shower over 13 years ago recently cracked. I never realized how much I used it until it was gone. I need a new set. This time I want navy to replace the ratty yellow ones I have left.
4. Lulus 2-Pack Scrunchie Bow Set, $15
While these are not expensive I would never buy them for myself. They look like something I would have worn in the 80's. And for $15 I am totally game to figure out if they should have been left there. Besides, I know a couple of tween girls I could gift them to should they not work for me.
5. Calphalon Contemporary Nonstick Dutch Oven, $99.95
I love my Le Creuset Dutch Oven but it is a bitch to clean! I use it a lot so this is a gift I know I will treasure. It can go from range to oven (which a lot of my recipes call for). Done.
6. Graphic Image 2021 6″ Pocket Datebook Sapphire Crocodile Embossed Leather, $45

I am praying 2021 isn't the dumpster fire 2020 was and that I actually have somewhere to be and something to write down in this. Yes, I'm old school. I still write stuff down and I need to see my week laid out in my hand writing. Shoot me.
7. 2021 Mercedes Benz GLE, starting at $57,250
Momma needs a new car! So why not this one? In my dream world it's navy, with black leather interior and a third row.
8. Moussy Vintage Velma Cropped Skinny Jeans, $325
I just can't justify spending this much on jeans right now, but Santa can! I love the look of these jeans. Worn in and cool.
9. Cartier Yellow Gold Love Bracelet, $6,550
Yes I have a couple but is there any such thing as too much love?
10. Barefoot Dreams In the Wild Throw Blanket, $180
I could kick myself for not snagging one of these at the Nordstrom Anniversary Sale when they were available. But I still want one. My husband will never get this for me because as he says "we have too many damn blankets." I clearly disagree.
11. Foundrae Baby Strength Medallion On Yellow Gold Refined Clip Necklace, $3,995
I want a Foundrae necklace. I've been coveting one for over a year. Any charm will do as long as it's on this chain.
12. Veronica Beard Miller Dickey Jacket, $695
Gift me the jacket and I will take care of the dicky's (something I never thought I'd ever say post 1977).
13. Cosori Coffee Mug Warmer & Mug Set, $39.99
I am constantly reheating my coffee in the microwave because I like it HOT! And it's never hot enough. It's also exhausting paddling back and forth to the microwave. This would solve a lot of my problems. I mean first world problems of course.
Shop My Holiday Wish List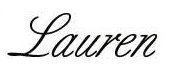 Shop all of the Fountain Of 30 Holiday 2020 Gift Guides:
The Best Holiday 2020 Gifts That Give Back
The Most Fabulous Holiday 2020 Luxe For Less Gifts
The Best Holiday 2020 Walmart Gift Guide
The Most Wonderful Holiday Beauty Gift Sets
The Best Holiday Gifts for Boys – Kid Approved!
Holiday 2020 Guide To The Most Unique Gifts For Men
11 Amazing Holiday Gift Ideas for $50 or Less
Best Holiday Gifts For The Strange World We Live In
11 Of The Most Fabulous Holiday Gifts For Your BFF
11 Of The Best Fitness Gifts For Your Healthy Friend
Are you following Fountain Of 30 on Facebook, Twitter, Instagram and Pinterest? We've got lots going on, so join in on the fun! Subscribe to our newsletter here. You don't want to miss a post and we promise not to bug you to death. We also started a Facebook Group called Growing Younger for women to discuss everything good and bad about being over 40. Be sure to listen to Lauren talk about all things anti-aging on the new podcast "Beauty is a Bitch!"
Please pin!