It is a strange time indeed. Many of us are this close to being quarantined again and we question when life will return to normal. If this is the new normal and you have a friend who is generally afraid to leave the house, this gift guide is warranted. They need a little extra TLC this year. Here are my picks of the best gifts for the strange world we live in.
Gifts For The Strange World We Live In

I have learned you can't really have too many thermometers, and this is one of the best – and it doesn't break the bank.
YES! I LOOK FORWARD TO #GROWINGYOUNGER
PLEASE SUBSCRIBE ME TO YOUR MAILING LIST.
Now that we are spending a lot more time in front of our computers a tech serum might be a great idea. This lightweight, daily serum is clinically proven to repair your skin against multiple signs of aging and protect it from blue light damage.
In case they need to leave the house, this rhinestone-embellished tool will be a blessing. It creates a barrier between them and various surfaces that can potentially be viral hotbeds such as elevator buttons, ATM's and door handles. It's available in gold, silver and pink too.
This is a godsend for on-the-go peace of mind. This 20.6″ long portable vacuum has a UV light which can be used with or without the vacuum function so they can safely clean their phone, car and plane seat, hotel room, luggage and whatever else their heart desires.
We're all just trying to get by during this global pandemic! So your friend might initially laugh but then truly appreciate this COVID bundle! This dual pour option on the PortoVino Double Pour Tuscany Vegan Leather Tote means they can use one side for hand sanitizer and the other for their favorite adult beverage with the secret insulated zippered pocket. It has 2 removable pouches and each will hold its own bottle of wine or 750 ml of their favorite beverage OR hand sanitizer. It's also large enough to hold essentials such as keys, wallet, cell-phone, laptop, books, etc. Included in this bundle is an extra pack of 750ml Party Pouches, Silicone Cups, and a pretty scarf mask which can be tied around the bag when not in use.
Someone has to keep a sense of humor. Let it be them.
Who knew hands-free belt bags would become a necessity? This one is designed to stash personal items and proper hygienic essentials. Simple Satch's design features a rubber port where sanitation wipes can be pulled making wiping and swiping a breeze. The four-in-one sporty bag comes with 1 adult non-medical face mask, 1 PM2.5 filter, 1 pack of 15 antibacterial wipes and 1 two-ounce hand sanitizer.
If they have already binged on everything on Netflix they are going to love this 3-in-1 bundle!
These are my favorite masks by far and this set comes with 3 masks plus 2 pairs of fashionable antibacterial PPE gloves. The antibacterial coating will last through 5o washes.
This travel-sized sterilizing wand disinfects and sanitizes with UVC light which is proven to disinfect and kill 99.9% of bacteria and viruses. It quickly sanitizes any surface in less than 30 seconds using light, not chemicals.
This one-size-fits-all reversible sherpa pullover comes in 8 colors and will ensure they never have to leave the sofa.
Do you know someone who would like one of these gifts?
Shop Holiday Gifts for the Strange World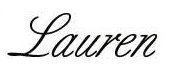 Shop all of the Fountain Of 30 Holiday 2020 Gift Guides:
My Holiday 2020 Dream Wish List
The Best Holiday 2020 Gifts That Give Back
The Most Fabulous Holiday 2020 Luxe For Less Gifts
The Best Holiday 2020 Walmart Gift Guide
The Most Wonderful Holiday Beauty Gift Sets
The Best Holiday Gifts for Boys – Kid Approved!
Holiday 2020 Guide To The Most Unique Gifts For Men
11 Amazing Holiday Gift Ideas for $50 or Less
11 Of The Most Fabulous Holiday Gifts For Your BFF
11 Of The Best Fitness Gifts For Your Healthy Friend
This post contains affiliate links which may give us a commission at no additional cost to you.
Are you following Fountain Of 30 on Facebook, Twitter, Instagram and Pinterest? We've got lots going on, so join in on the fun! Subscribe to our newsletter here. You don't want to miss a post and we promise not to bug you to death. We also started a Facebook Group called Growing Younger for women to discuss everything good and bad about being over 40. Be sure to listen to Lauren talk about all things anti-aging on the new podcast "Beauty is a Bitch!"
Please pin!