I'm of the opinion that shopping for a dear friend is the most fun of all. You get excited when you have found the perfect gift because you know them as well as you know yourself. And if you are still stumped, here are some suggestions for a friend that deserves the very best, because they are always there for you. If you have more than one BFF, you are truly blessed. Here are my picks for my Holiday 2020 Gifts For Your BFF(s).
Holiday 2020 Gifts For Your BFF

You know she's a BADASS! Let her know she is. She will be reminded of it every single time she uses this cheeky clutch! Use the code FOUNTAIN to save 20% and receive free shipping! Then it's only $57.60!
YES! I LOOK FORWARD TO #GROWINGYOUNGER
PLEASE SUBSCRIBE ME TO YOUR MAILING LIST.
You might not be able to hug her IRL but every time she wears this wrap style cardi (and she will wear it a lot) she will be reminded it's like you're hugging her! This soft and lightweight knit long lounge cardi will keep her cozy around the house or out on errands and it comes in 10 colors.
Once I tried this mascara I knew it was a winner! It gives lashes instant long-lasting volume and length plus a 24-hour vertical lift effect with its exclusive brush that's double sided. One side coats the lashes and the other side combs through them so there is no clumping.
She will feel like a rock star in these exaggerated cat eye shades which are a modern twist on an old classic. They come in 5 color ways so one is bound to be perfect for her.
This limited-edition set features a pure silk pillowcase, sleep mask, two skinny hair ties and one regular hair tie. The pure silk anti-aging, anti-sleep crease, anti-bedhead pillowcase and sleep mask are like an eight-hour beauty treatment every night. And the silk hair ties will ensure she wakes up with perfect hair.
Has she fancied herself a chef? Or maybe she can't boil water, but is saying she'd like to learn how to prepare something instead of ordering take-out. Then seriously consider a gift card to Rouxbe. This online culinary school offers courses developed by a team of world-class chef educators and former culinary school executives. There are plenty of courses for beginners (knife skills, how to make eggs, cooking methods, etc.) to aspiring Michelin star chefs.
This limited edition scrub is like a cup of coffee for the face! Café Dulce Cleansing Scrub is an energizing 3-in-1 scrub that gently exfoliates, cleanses and hydrates as it soothes and restores skin to a luminous, healthy glow. It also smells amazing! I'm addicted.
If she's your elegant friend and always has a bottle of Veuve chilling, she is really going to appreciate a delivery of farm fresh oysters! Just make sure you are conveniently over when they are delivered.
If she's a product junkie (like yours truly) she will love this lightweight and compact, the Flawless Beauty Fridge. Cool temperatures are proven to help extend the life, improve application, and improve overall quality of beauty serums, creams, masks, and organic beauty products. Cool temperatures can also help to prevent premature aging, oxidation and discoloration of favorite and expensive beauty products. It easily fits into small spaces like the bathroom, bedroom or closet. It will store all of her beauty necessities and is perfect for beauty tools like facial rollers.
Her skin deserves the best organic skincare nature has to offer, so she will love this collection of Eminence's greatest hits. This starter set includes a travel size cleanser, exfoliant, moisturizer, facial concentrate and eye serum along with a pretty zippered pouch that's perfect for traveling.
Who doesn't covet super soft PJ's? This set is textured to resemble the plushness of thermals, and fit to enhance comfort. The are slightly oversized because that's just more comfortable! This set comes in your choice of black, mauve, or taupe and has a cheeky saying on the pocket (I speak fluent French; Hermes, Chanel, Dior & Saint Laurent).
Shop Fabulous Gifts For Your BFF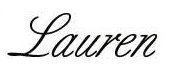 Shop all of the Fountain Of 30 Holiday 2020 Gift Guides:
My Holiday 2020 Dream Wish List
The Best Holiday 2020 Gifts That Give Back
The Most Fabulous Holiday 2020 Luxe For Less Gifts
The Best Holiday 2020 Walmart Gift Guide
The Most Wonderful Holiday Beauty Gift Sets
The Best Holiday Gifts for Boys – Kid Approved!
Holiday 2020 Guide To The Most Unique Gifts For Men
11 Amazing Holiday Gift Ideas for $50 or Less
Best Holiday Gifts For The Strange World We Live In
11 Of The Best Fitness Gifts For Your Healthy Friend
This post contains affiliate links which may give us a commission at no additional cost to you.
Are you following Fountain Of 30 on Facebook, Twitter, Instagram and Pinterest? We've got lots going on, so join in on the fun! Subscribe to our newsletter here. You don't want to miss a post and we promise not to bug you to death. We also started a Facebook Group called Growing Younger for women to discuss everything good and bad about being over 40. Be sure to listen to Lauren talk about all things anti-aging on the new podcast "Beauty is a Bitch!"
Please pin!