For many this past year has been a time of self-care. For others, over indulgence. Or in my case, both. Therefore I thought a gift guide containing gifts for that person who either already takes good care of their body, or one who wants to was warranted. As bad as 2020 has been, taking care of one's mind, body and soul is something I hope lasts for years to come. Here are 11 of the best fitness gifts for holiday 2020.

Best Fitness Gifts For Your Healthy Friend

Now there will never be an excuse to keep fit. Everything they need is in this one little bag. If the world ever opens up again for travel this bag can go wherever they go too. In the meantime it works well at home and can easily be stowed away. The bag itself contains 13 pieces of exercise equipment including lightweight resistance bands (light/medium), loops (light/medium/heavy), Pilates ball, sliders and more! And it weighs under 2 pounds. It also comes with 20 downloadable workout videos!
YES! I LOOK FORWARD TO #GROWINGYOUNGER
PLEASE SUBSCRIBE ME TO YOUR MAILING LIST.
I'm obsessed with my Harper Brunch Puffer so I know she will be too. This hip-length coat is ideal for outdoor dining, bike riding, and everything inbetween. A high collar protects your neck, the faux fur lining keeps you warm, it has 3 pockets to hold whatever you need, and best of all, the coat is machine washable! Therefore it's the perfect coat for winter athletes.
This family-owned company makes the BEST body lotions (the smell as amazing) and it's so hard to pick a favorite scent. Now they can try all 4 and pick their own.
They can customize their very own vitamin filled with 7 different vitamins and nutrients in one delicious chewable "stack." Nourished also offers pre-made stacks for those who know exactly what they're looking for, including prenatal, anti-aging, menopause, inner beauty and more! Use the code LAUNCH50 for 50% off your first 30-day customized box. They taste great too, I know. I take them.
This kit will help your friend recenter and unwind. Each kit includes a journal for jotting down thoughts and feelings, a smudge stick (can we smudge out 2020?), a crystal and Vitruvi essential oil.
6. Cure.Fit, prices range depending on subscription package
Get fit and stay healthy from the comfort of your home with cure.fit live. A membership includes holistic offerings like fitness, yoga, healthy meals, mental well-being and primary care. Now anyone can stay healthy from the safety of their homes with just a single app that helps you to #BeBetterEveryDay.
These are without a doubt my favorite winter workout leggings! For one, they are a little heavier than all my other ones so they keep me warmer when I am outside. And two, they have pockets! I promise she will love these. They run true to size.
No blender? No problem! Just pop 4 or 8 of these cubes in a glass with almond milk (or whatever liquid is preferred), wait 20 minutes and then shake or stir. Voilia. You have a delicious and nutritious smoothie. All the flavors are amazing so I can't pick a favorite. Get them some of all the flavors and let them determine their own favorite!
I have found essential oils really help calm me down, especially when I use them in my diffuser. Here is a kit that contains everything they need to get Zen. And it has a timer and ambient lighting!
In my wildest dreams I never thought I'd EVER recommend a fanny pack, but these are strange times indeed. Also, if they want to live a truly hands-free life they will appreciate this gift and this is the best one for the money.
I received these in a gift box and just love them. The box of colorful cards contain brief mindfulness exercises for anyone who needs awareness, calm, and joy this holiday season.
Shop The Best Fitness Gifts for 2020


Would your healthy friend like one of these gifts?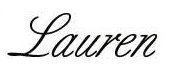 Shop all of the Fountain Of 30 Holiday 2020 Gift Guides:
My Holiday 2020 Dream Wish List
The Best Holiday 2020 Gifts That Give Back
The Most Fabulous Holiday 2020 Luxe For Less Gifts
The Best Holiday 2020 Walmart Gift Guide
The Most Wonderful Holiday Beauty Gift Sets
The Best Holiday Gifts for Boys – Kid Approved!
Holiday 2020 Guide To The Most Unique Gifts For Men
11 Amazing Holiday Gift Ideas for $50 or Less
Best Holiday Gifts For The Strange World We Live In
11 Of The Most Fabulous Holiday Gifts For Your BFF
This post contains affiliate links which may give us a commission at no additional cost to you.
Are you following Fountain Of 30 on Facebook, Twitter, Instagram and Pinterest? We've got lots going on, so join in on the fun! Subscribe to our newsletter here. You don't want to miss a post and we promise not to bug you to death. We also started a Facebook Group called Growing Younger for women to discuss everything good and bad about being over 40. Be sure to listen to Lauren talk about all things anti-aging on the new podcast "Beauty is a Bitch!"
Please pin!