I have one son who is a tween and another who likes to think he is, but isn't quite yet! They want different things but just ever so slightly. They helped me with most of this list of holiday gifts for boys because who better to ask then my actual sons? This also helps Santa!
Best Holiday Gifts For Boys
According to my son this newer version has more games and better games including the new popular Spider Man PS5 game. Most of the games that are on the PS4 are also on this one, but with much better graphics.
YES! I LOOK FORWARD TO #GROWINGYOUNGER
PLEASE SUBSCRIBE ME TO YOUR MAILING LIST.
2. Gabb Wireless Phone, Gabb Z2 Bundle, $99 plus $19.99-$24.99 monthly plan
My older son got a phone this year and the younger one was green with envy. So now he gets one too! I feel so much better knowing he can call and text me if he needs me, yet can't get on the internet. There are no parental controls because none are needed. There's no social media, no web browsing, no games, no app store…no worries! They can however, take pictures, make videos, listen to music and make calls. Get $10 off when you use my special discount code; FOUNTAIN10 at Link: www.gabbwireless.com/promo/FOUNTAIN10
This is the fastest way to charge their phone and electronics which of course they let die, because they are kids!
My younger son has just expressed an interest in learning an instrument. According to the latest research, learning to play a musical instrument has been shown to help improve creativity as well as problem solving skills. Children who have learned to play piano may be better at finding creative solutions to problems that arise in their lives! What parent wouldn't want that for their kids? MeloQuest's hot, new Keys & Kingdoms adventure game teaches kids 6-15 REAL piano skills while they're immersed in a really fun quest game (for iOS, Mac and PC). If they love it they'll practice which means they'll LEARN.
My younger son wants this because his older brother has basically taken full control of the Play Station. This is the personalized handheld version of the Nintendo Switch. It's perfect for on-the-go gaming.
OMG do their feet stink! I miss their baby feet. They are each getting a set of these in their stockings!
I'm amazed my son has not lost the AirPods he got for his birthday so he has proved he bdeserves a sleek case! This Active Rugged Case provides additional drop and scratch protection. It's built with water repelling Heinen leather and interior microfiber.
Clue meets The Office! WHO killed Toby Flenderson? WHAT office weapon was used? WHERE at Dunder Mifflin did it occur? In The Office edition, you outwit your co-workers and overcome your boss' meddling to win the game!
It's time for my kids to experience vinyl. I just don't want them touching my albums or stereo.
Kids can listen to music without ads, without WiFi and it doesn't shuffle around your music which, according to my son, is annoying. You can also stream the entire song instead of a preview.
Shop The Best Gifts for Boys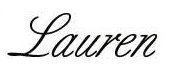 Shop all of the Fountain Of 30 Holiday 2020 Gift Guides:
My Holiday 2020 Dream Wish List
The Best Holiday 2020 Gifts That Give Back
The Most Fabulous Holiday 2020 Luxe For Less Gifts
The Best Holiday 2020 Walmart Gift Guide
The Most Wonderful Holiday Beauty Gift Sets
Holiday 2020 Guide To The Most Unique Gifts For Men
11 Amazing Holiday Gift Ideas for $50 or Less
Best Holiday Gifts For The Strange World We Live In
11 Of The Most Fabulous Holiday Gifts For Your BFF
11 Of The Best Fitness Gifts For Your Healthy Friend
This post contains affiliate links which may give us a commission at no additional cost to you.
Are you following Fountain Of 30 on Facebook, Twitter, Instagram and Pinterest? We've got lots going on, so join in on the fun! Subscribe to our newsletter here. You don't want to miss a post and we promise not to bug you to death. We also started a Facebook Group called Growing Younger for women to discuss everything good and bad about being over 40. Be sure to listen to Lauren talk about all things anti-aging on the new podcast "Beauty is a Bitch!"
Please pin!