Instead of just giving any old holiday gift this season, how about considering one that gives back? This year, more than ever, so many people are hurting, so why not consider one that helps? Below are our picks of holiday gifts that give back and donate a percentage of sales to charity or help a community in some way.
Holiday Gifts That Give Back
1. Cat Cave, $59.99-$129.99
This is the perfect gift for those who love their cats and/or small dogs. Cat Cave is a kitty cave made of ethically sourced wool and 100% natural and organic materials with vegan organic dyes from Nepal. The founders of Cat Cave give back by paying their workers 200% the average wage to help transform their local communities. They also give back to local shelters and rescues. They have over 30 designs, including 3D caves, and are the #1 sellers of this type of cat haven.
YES! I LOOK FORWARD TO #GROWINGYOUNGER
PLEASE SUBSCRIBE ME TO YOUR MAILING LIST.
This jewelry collection by Uni Creation and Creative Artistic Director Hal Rubenstein has just launched in partnership with Girl Up, a leadership development initiative established by the United Nations Foundation that works to advance gender equality worldwide. In addition to a six figure annual corporate contribution to the Girl Up initiative, Uni Creation is also pledging 5% of all sales from the Girl Up Collection jewelry to support Girl Up's leadership development programs, engaging, training and mobilizing girls around the world to take action for global gender equality.
The collection features rings, earrings, pendants, bracelets and charms that mirror the cause with meaningful symbolism, such as the dove and laurel leaf, as well as empowering messages like "Fearless" and "Fierce." The jewelry is crafted from sterling silver, gold and rose gold with diamonds and sapphires, in styles suited for women of all ages.
100% of the sales of thus reversible, unisex, 100% recycled beanie goes to One Warm Coat which provides warm coats for people in need across the country.
I picked this bib but this 100% woman-owned business makes bibs, plates, bowls and spoons for babies, with fun, food-themed phrases on them, like "Mac & Say Cheese", "Eat Cake for Breakfast", "I Know Guac is Extra" and "Baby Got Snacks."
For every product sold, Bella Tunno donates at least one meal to a hungry child, through partnerships with Feeding America and the Global FoodBanking Network. To date, Bella Tunno has donated more than 5 million meals to children!
I dare you not be be hooked on this addictively yummy sauce! It's the best natural, soy free, gluten free, preservative free, egg free salsa that you'll ever taste! Not to mention it's vegetarian AND keto friendly! Currently the salsa comes in three different spice levels: mild, medium, and hot. There are also a ton of recipes for using the sauce available. A portion of proceeds (5%) are donated to International Rhino Foundation Website and Endangered Rhino Conservation (ERC).
With each purchase made at yayandco.com, the brand plants trees in the Brazilian Amazon to help habitat conservation for the species living in the protected areas, while providing sustainable livelihoods to the local artisans the brand employs.
For each Natalie Mills purchase, the brand donates a nutritious meal to an orphaned and at-risk school child in townships and rural areas of South Africa (where Natalie is from.) Her luxe-for-less jewelry and masks have been seen on Lizzo, Kelly Clarkson, Jennifer Lopez and many more.
These fashion-forward California inspired hats are designed to stay on little ones and protect them from any weather. But they are also available in kids and adult sizes too! For every purchase, Bitty Brah donates 10 diapers to Helping Mamas. They have also given us a discount code to share with you. Use the code FOUNTAIN15 to save 15% at checkout!
Proceeds from each sale on the entire site (a minimum of 13% of the purchase price) goes towards Stand Up To Cancer's research programs.
This charitable gift card company benefits over 1.8 million 501(c)3 nonprofit organizations in the United States & Canada. This year, Charity on Top launched cause cards, which enable you to gift cards with pre-vetted national charities that support relevant causes. Some of the causes being offered include Supporting the Arts, Animal Advocacy, Covid-19 Crisis Response, Diversity, Equity & Inclusion, First Responders, Protecting the Planet and Veterans. So pick a charity you know your loved one will appreciate. The cards are available to gift digitally or physically and can be preloaded with any amount (starting at just five dollars).
Are you planning to give a holiday gift that gives back this year?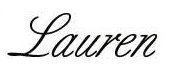 Shop all of the Fountain Of 30 Holiday 2020 Gift Guides:
My Holiday 2020 Dream Wish List
The Most Fabulous Holiday 2020 Luxe For Less Gifts
The Best Holiday 2020 Walmart Gift Guide
The Most Wonderful Holiday Beauty Gift Sets
The Best Holiday Gifts for Boys – Kid Approved!
Holiday 2020 Guide To The Most Unique Gifts For Men
11 Amazing Holiday Gift Ideas for $50 or Less
Best Holiday Gifts For The Strange World We Live In
11 Of The Most Fabulous Holiday Gifts For Your BFF
11 Of The Best Fitness Gifts For Your Healthy Friend
Are you following Fountain Of 30 on Facebook, Twitter, Instagram and Pinterest? We've got lots going on, so join in on the fun! Subscribe to our newsletter here. You don't want to miss a post and we promise not to bug you to death. We also started a Facebook Group called Growing Younger for women to discuss everything good and bad about being over 40. Be sure to listen to Lauren talk about all things anti-aging on the new podcast "Beauty is a Bitch!"
Please pin!