I have always found holiday shopping for men to be a bit of a challenge. Well in all fairness maybe it's just my husband. He's picky. That said I put my head to the grindstone and am pretty sure I have found some worthy gifts for the men in your life, and hopefully for mine. Here is a guide to unique gifts for men for Holiday 2020.
Holiday Gifts For Men
My husband is always complaining that our Keurig coffee is too weak and there isn't enough of it in his cup. So he will love this Clio single serve coffee system because it makes a killer cup of strong coffee. I know. I have tried it.
YES! I LOOK FORWARD TO #GROWINGYOUNGER
PLEASE SUBSCRIBE ME TO YOUR MAILING LIST.
If he has an Apple watch he is going to really appreciate this watch band. It's not only super attractive, it's made of waterproof leather so salt water, sweat, dirt and sand are all easily wiped off without damaging the strap's waterproof nature. It's perfect for all-day wear, no matter what his day looks like and is attractive enough to wear at night.
This amazing collection sold out pretty quickly but there are few items that were recently released. This vest being one of them. It comes in other colors too.
Now he can charge 3 items at once! Proprietary FreePower® algorithms rapidly locate his device, creating virtual coils directly under his phone or other Qi enabled devices. Whatever that means. He will LOVE it.
This 5-part system will prep, moisturize, soothe and refine skin so he not only gets clean, closer shave, but attains clearer skin.
Premium noise cancelling Jabra Elite 85t Wireless Earbuds have been engineered with the most cutting-edge technology for call and music experience like never before. They feature MyControls that lets him easily adjust button functions, while MySound tailors music to his hearing with an in-app hearing test. These earbuds work with Siri, Google Assistant, and Alexa. They are also super comfortable to wear.
This 3-piece set contains Jack Black's skincare MVPs in a reusable tin. It includes; Pure Clean Daily Facial Cleanser (2-in-1 cleanser and toner), Double-Duty Face Moisturizer SPF 20, and Turbo Wash Energizing Cleanser (shampoo and body wash).
If he prefers minimalist designs he will love this sleek, durable iPad leather case. While still retaining iPad Pro's ultra-thin profile, they added a full wrap-around TPE bumper ensuring he can enjoy the beautiful look of leather without worrying about damage.
This umbrella may be small (enough to fit in his briefcase), but it's mighty! Reinforced fiberglass plastic defends against inverting and breaking, water-repellent fabric will keep him dry, and the canopy fights off winds up to 45 mph. You might want to get one for yourself too. It comes in many colors.
This gorgeous, slim, sleek leather wallet is the last wallet he will ever need. It can carry 12 cards and has a stealth pocket that hides a Tile Slim. The integrated Tile Slim uses advanced Bluetooth and crowdsourcing location technology to keep track of his wallet so that he'll never lose it.
Shouldn't everyone have a great looking pair of comfy shearling slippers this year?
Did somebody say bacon? Now he can receive several boxes at whatever monthly interval you want to give. Each shipment contains 6 pounds of different styles of bacon! Oink.
Shop Holiday 2020 Gifts for Men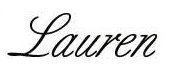 Shop all of the Fountain Of 30 Holiday 2020 Gift Guides:
My Holiday 2020 Dream Wish List
The Best Holiday 2020 Gifts That Give Back
The Most Fabulous Holiday 2020 Luxe For Less Gifts
The Best Holiday 2020 Walmart Gift Guide
The Most Wonderful Holiday Beauty Gift Sets
The Best Holiday Gifts for Boys – Kid Approved!
11 Amazing Holiday Gift Ideas for $50 or Less
Best Holiday Gifts For The Strange World We Live In
11 Of The Most Fabulous Holiday Gifts For Your BFF
11 Of The Best Fitness Gifts For Your Healthy Friend
This post contains affiliate links which may give us a commission at no additional cost to you.
Are you following Fountain Of 30 on Facebook, Twitter, Instagram and Pinterest? We've got lots going on, so join in on the fun! Subscribe to our newsletter here. You don't want to miss a post and we promise not to bug you to death. We also started a Facebook Group called Growing Younger for women to discuss everything good and bad about being over 40. Be sure to listen to Lauren talk about all things anti-aging on the new podcast "Beauty is a Bitch!"
Please pin!