If there is one thing I have come to appreciate since the pandemic, it's Walmart! I admit I was a bit of a snob but ever since my disposable income dollars have nose dived, I have taken another look and boy have I found some great stuff! I also really appreciate how easy they make returns. Oh and I love that I can place paper towels in my cart at the same time I order a cute sweater for myself. So I thought I would see what Walmart had to offer in the way of holiday gifts and did I hit the mother load! I found the best gifts at fantastic prices for my 2020 Walmart holiday gift guide.
Everything here, with the exception of the Ninja Foodi is well under $100. And I had to include the Foodi because the price was the best I have ever seen.
YES! I LOOK FORWARD TO #GROWINGYOUNGER
PLEASE SUBSCRIBE ME TO YOUR MAILING LIST.
Holiday 2020 Walmart Gift Guide
Dress up two of your old throw pillows for the holidays. And when they are over simply remove them and save again for next year.
The price of this cozy, warm hooded cardi can't be beat!
For this price you need to get the pants to match! The complete set is under $25, that's insane.
I can't think of one friend who would not really appreciate this gift.
I am sharing this because I love mine and I paid a lot more for it two years ago! It does everything except buy the groceries. You can pressure cook, air fry, crisp and even use it as a slow cooker. I promise it is money well spent. Especially if you are cooking so much at home.
Can you tell I have a thing for Buffalo plaid?
Burt's Bees is one of my most favorite affordable natural brands so I figured I would buy a bunch of these for stocking stuffers.
If you have not tried a Keurig yet, here's your chance. This one will fit anywhere and won't take up a lot of counter space.
We are OBSESSED with the Mandalorian in this house. Everyone needs a Baby Yoda.
Walmart has matching holiday pajamas for the entire family. Including the dog.
Streaming is made super easy with Roku and this one you can take anywhere or use on a secondary TV.
Even if it's just your immediate family that's gathering, this tray will dress up your family room.
Shop Holiday Gifts at Walmart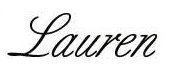 Shop the Fountain Of 30 Holiday 2020 Gift Guides:
My Holiday 2020 Dream Wish List
The Best Holiday 2020 Gifts That Give Back
The Most Fabulous Holiday 2020 Luxe For Less Gifts
The Most Wonderful Holiday Beauty Gift Sets
The Best Holiday Gifts for Boys – Kid Approved!
Holiday 2020 Guide To The Most Unique Gifts For Men
11 Amazing Holiday Gift Ideas for $50 or Less
Best Holiday Gifts For The Strange World We Live In
11 Of The Most Fabulous Holiday Gifts For Your BFF
11 Of The Best Fitness Gifts For Your Healthy Friend
This post contains affiliate links which may give us a commission at no additional cost to you.
Are you following Fountain Of 30 on Facebook, Twitter, Instagram and Pinterest? We've got lots going on, so join in on the fun! Subscribe to our newsletter here. You don't want to miss a post and we promise not to bug you to death. We also started a Facebook Group called Growing Younger for women to discuss everything good and bad about being over 40. Be sure to listen to Lauren talk about all things anti-aging on the new podcast "Beauty is a Bitch!"
Please pin!