This is one of my most favorite gift guides to put together because I am continually amazed at all the great things I find. It's honestly like a treasure hunt to me. Here are some of the best Holiday gift ideas for $50 or less.
Holiday Gift Ideas for $50 or Less
I usually carry my phone around in my back pocket which can be problematic if I am wearing a skirt. I hate being without my phone…ever. It's like an appendage (or my husband says an addiction). If you know someone like me (we all do) then they are going to LOVE this sleek crossbody phone case! Simply place the phone inside and pull the straps to adjust the size. They can wear it as a necklace or a crossbody, but they will never have to worry about not having their phone on them again.
YES! I LOOK FORWARD TO #GROWINGYOUNGER
PLEASE SUBSCRIBE ME TO YOUR MAILING LIST.
Since we now have to wear masks all the time, it's all about the eyes. This limited-edition holiday gift will get her brow game in check. Fuller brows are hers for the asking with this award-winning neuBROW brow enhancing serum® and now it's coupled with a sequin makeup bag and a beautiful sheer fashion mask.
This is the first self-cleaning universal UV-C wide-mouth water sanitization system in the world. Now you can give the gift of truly clean water. You know how water bottles have that weird smell? With Klear Cap it's gone! The cap is equipped with a 275nm UV-C LED light that neutralizes up to 99.9999% of harmful and odor-causing germs. Simply fill any wide-mouth flask with water, then screw on the Klear Cap and press the button on top of the cap to begin the sanitization process. Then, shake the bottle around to make sure all contents inside the bottle are reached by the UV-C light. One charge can provide up to 25 cycles of sanitization, and the cap can be recharged via a magnetic USB charger. Also, a portion of proceeds will go to supplying safe drinking water to communities in parts of the world where it is scarce.
Anyone that has lived through 2020 will appreciate these cozy PJ's that are cute enough to wear out to the mailbox (and then curl right back up on the sofa). Hey, we've been told it's going to be a long winter so she will love you do death for gifting her these. If Buffalo plaid is not her cup of tea, they come in 10 other patterns. So maybe you cab grab several for many on your list.
Once I got a chain for my mask there was no turning back. It is a game-changer. And the only ones I will wear is by my friend Lara Eurdolian from Pretty Connected who makes the best multi-use chain mask (I have 5). Anyway she has teamed up with Simple Satch to offer a stylish and one of-a-kind chain & mask set! The silver chain is 18.5″L x 0.3″W and the 100% cotton snow leopard mask has soft elastic ear loops with an adjustable toggle (super comfy) and includes built-in nose bridge for a snug fit. Get one for yourself too.
These are something she will probably never buy for herself but will be so thrilled you gifted her. Once you have tried these pure silk hair ties you will never go back to traditional hair ties again. These are so much gentler on hair and don't leave those annoying ridges left in your hair style. They were also the winner of Allure magazine's 'Best of Beauty' award for Best Splurges Hair, 2019.
If you know anyone who has AirPod Pro's they will adore this two-piece rugged case. It has has an optical light pipe for the LED charging indicator and a lanyard attachment point for an optional wrist strap (not included). It's made from genuine, vegetable-tanned leather and comes in 3 colors (black, brown and natural).
I personally do not finds socks to be a boring gift. Well let me rephrase that…I do not find cashmere socks to be a boring gift. And frankly they are something I would never buy for myself, but boy would I appreciate them! Made from 100% Mongolian cashmere, these socks from M.M. LaFluer come in three colors. One size fits all!
A lot of us are now doing our own nails, and they are weak from all that hand sanitizer and abuse. This is the only non-toxic nail strengthening polish in the "organic" category I have found that works. Their products are designed to strengthen nails with organic additives and natural anti fungal properties. They contain natural actives such as biotin, tea-tree oil, garlic bulb extract, lavender, wheat protein and vitamins. They are also cruelty-free, vegan and made in the US, not to mention the colors are gorgeous.
One size fits all with these adorable furry mittens. Besides berry they also come in beige, black and olive. Available at Bloomingdale's.*
In sickness and in health this touchless dispenser will be indispensable (see what I did there?). It can be used in the bathroom or kitchen and, besides holding non-bacterial soap, it can be used for body wash and shampoo if this pandemic ever ends.
Sale Alert: Shop The Like to Know It Holiday Sale! *Today through November 30, you have access to exclusive holiday deals from your favorite brands like Bloomingdales, Madewell, Boden, Disney Store, Express, Quay and more when you use the LTK app. Discover tons of shoppable gift-spiration for yourself, and everyone on your gift list this season! Download the app and follow Fountainof30.

Shop Holiday Gift Ideas for $50 or Less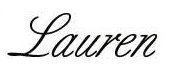 Shop all of the Fountain Of 30 Holiday 2020 Gift Guides:
My Holiday 2020 Dream Wish List
The Best Holiday 2020 Gifts That Give Back
The Most Fabulous Holiday 2020 Luxe For Less Gifts
The Best Holiday 2020 Walmart Gift Guide
The Most Wonderful Holiday Beauty Gift Sets
The Best Holiday Gifts for Boys – Kid Approved!
Holiday 2020 Guide To The Most Unique Gifts For Men
Best Holiday Gifts For The Strange World We Live In
11 Of The Most Fabulous Holiday Gifts For Your BFF
11 Of The Best Fitness Gifts For Your Healthy Friend
This post contains affiliate links which may give us a commission at no additional cost to you.
Are you following Fountain Of 30 on Facebook, Twitter, Instagram and Pinterest? We've got lots going on, so join in on the fun! Subscribe to our newsletter here. You don't want to miss a post and we promise not to bug you to death. We also started a Facebook Group called Growing Younger for women to discuss everything good and bad about being over 40. Be sure to listen to Lauren talk about all things anti-aging on the new podcast "Beauty is a Bitch!"
Please pin!