We all have the need for unique holiday gifts that don't break the bank, right? Especially this year. Maybe it's a Secret Santa gift exchange at work or you need something last minute and blew your budget. Or possibly you and your best group of mommy friends have set a price limit. You want to blow them away, yet you don't want to spend a ton, so what are you to do? Well no worries, I've got you covered. I love finding gifts under $25. In fact I love finding the best gifts under $25. So here are the best Holiday gift ideas under $25.
Unique Holiday Gifts Under $25

It's all about masks since we aren't getting facials as much as we used to – and this collection will have all of her skin needs covered.
YES! I LOOK FORWARD TO #GROWINGYOUNGER
PLEASE SUBSCRIBE ME TO YOUR MAILING LIST.
This set of two hair scarves comes in 8 color combinations and will elevate any look.
They can take their favorite dessert or treat up a notch with sprinkle-able bits of gourmet almond toffee. I'm talking ice cream, cookies, yogurt and whatever else they can dream up.
This washable drink wrap not only keeps condensation from allowing slippage but it keeps drinks colder longer. It comes in various patterns and is perfect for that friend who is addicted to iced coffee and fountain soft drinks.
Organic lip balm in seasonal flavors? Yes please! Buy a package and dole one out to each friend…and/or they make the perfect stocking stuffer.
MASK is formulated to refresh your mask with the power of Colloidal Silver, a true superhero ingredient, known for its antimicrobial properties. It contains no nasties (chemicals). I keep one in my car so I can spray my mask after I run my errands.
Who needs Betty Crocker when you have this next-level cake mix? This chocolate cake kit comes with with top quality, carefully sourced ingredients to make a rich, decadent and gluten-free cake. It even comes with a sheet of edible 24k gold leaf to give it a bake shop worthy appearance. The easy-to-follow instructions ensures even a novice will look like an expert.
Bring the party wherever you go! Or make smoothie on the run. No plug needed.
I love my frother so much I want everyone to have one! Since the pandemic I have been making a lot more coffee at home and realized I missed the foam. Now I make my own in seconds. I simply heat some almond milk in the microwave and use this gadget for about 20 seconds and pour it on top of my coffee. I guarantee they will love it too.
I am in love with this cozy, warm sherpa jacket and it's under $15! Get one for all your friends because they will adore it…and it comes in 5 colors.
Nail products that are 12+ free, cruely-free and vegan don't have to cost a fortune. Case in point? This set of holiday ready nail care. It contains the color, cuticle oil and lotion (with a candy cane fragrance) and a glittery red nail file!
Shop Holiday Gifts Under $25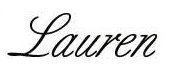 Shop all of the Fountain Of 30 Holiday 2020 Gift Guides:
My Holiday 2020 Dream Wish List
The Best Holiday 2020 Gifts That Give Back
The Most Fabulous Holiday 2020 Luxe For Less Gifts
The Best Holiday 2020 Walmart Gift Guide
The Most Wonderful Holiday Beauty Gift Sets
The Best Holiday Gifts for Boys – Kid Approved!
Holiday 2020 Guide To The Most Unique Gifts For Men
11 Amazing Holiday Gift Ideas for $50 or Less
Best Holiday Gifts For The Strange World We Live In
11 Of The Most Fabulous Holiday Gifts For Your BFF
11 Of The Best Fitness Gifts For Your Healthy Friend
This post contains affiliate links which may give us a commission at no additional cost to you.
Are you following Fountain Of 30 on Facebook, Twitter, Instagram and Pinterest? We've got lots going on, so join in on the fun! Subscribe to our newsletter here. You don't want to miss a post and we promise not to bug you to death. We also started a Facebook Group called Growing Younger for women to discuss everything good and bad about being over 40. Be sure to listen to Lauren talk about all things anti-aging on the new podcast "Beauty is a Bitch!"
Please pin!