I have often been asked, "What is your favorite facial cleanser?" This is a complicated question for me to answer since I try so many. However, there are some that are clearly better than others. Now that I'm well into middle age I care about anti-aging benefits and don't want a facial cleanser that strips my skin. Even though I remove all of my makeup with a facial wipe before I wash my face, I still desire a cleanser that removes all traces of makeup and deeply cleans my pores. (I ask a lot, I know). I also have sensitive skin so I prefer gentle cleansers. Besides I am also of the belief you should not skimp on skincare products. So I don't mention a lot of drugstore options, but many of these cleansers come in under $40. Here are my picks of the best facial cleansers for aging and sensitive skin.
3 Steps to Cleansing Your Aging Skin
First, we all agree we should be washing our faces twice a day, right? If not, repeat after me, "I will cleanse my face when I wake up and before I go to bed every evening." Here are some steps for cleansing your face properly.
1. In the evening remove all your makeup before you cleanse. It doesn't matter if you use makeup remover or a facial wipe, but get that foundation, eye makeup and lipstick off your face before you cleanse your face. Be gentle and no tugging.
YES! I LOOK FORWARD TO #GROWINGYOUNGER
PLEASE SUBSCRIBE ME TO YOUR MAILING LIST.
2. Wash your face with a cleanser (see below for my picks) specifically for your aging skin. Washing your skin too vigorously is the worst thing you can do. In fact you should take the word "wash" out of your vocabulary and replace it with "cleanse." The word wash makes me think of harsh cleansers that strip your skin of moisture and you want to avoid that. A squeaky clean face means a dry face which means fine lines and wrinkles. Gently wash your entire face and then splash off the cleanser with warm or cool water. Hot water is very drying and does not belong on your face … or your body for that matter.
3. Pat your face dry with a soft cotton towel. That will press some of the moisture into your skin. Immediately follow with a toner (if you use one) and a facial oil and/or cream. But be careful not to use too many products which can cause clogged pores and breakouts.
Added Bonus: Remember to exfoliate a couple times a week. Since we lose about 50 million skin cells a day, you want to make sure they don't hang around your face and do damage. A pH balanced exfoliator will keep your skin from drying out.
12 Best Facial Cleansers For Aging And/Or Sensitive Skin
Looking for a face wash that doesn't strip your skin? Then you are going to love Glo Skin Beauty Phyto-Active Cream Cleanser. It works into a lovely lather that cleans while softening and it reverses the signs of aging. Papaya enzymes exfoliate which allow the antioxidants, hyaluronic acid, peptides and plant stem cells to penetrate deep to promote cell turnover and collagen production. So after continued use, you'll notice firmer, smoother, softer skin. It's also "clean" and certified cruelty-free.
Osmosis Pur Medical Skincare Purify – Enzyme Cleanser (formerly Purify Exfoliating Cleanser) is ideal for those of us with aging skin who still get some breakouts. It refines and removes dirt, oil, makeup and dead skin cells to refresh skin. Lemon oil acts as a natural astringent to tone and tighten for a smoother complexion while grapefruit oil helps dry out excess oil that can clog pores and cause blemishes.
So many women I know adore this wash! If you are looking for a glycolic acid cleanser this is one you need to try. It gently and effectively exfoliates cellular build-up and residue caused by pollution, make-up and excessive surface oils, leaving skin clean and radiant. This soap free, oil free, pH balanced, buffered glycolic acid cleanser is enhanced by free radical fighting antioxidants. It works for all skin types except maybe super sensitive and is allergy tested, hypoallergenic, non-drying, non comedogenic, soap free, oil free, fragrance free, dye free and animal testing free.
I have been obsessed with this cleanser ever since I tried it! The lightweight with a gel texture, cleanser removes impurities and revitalizes your complexion with Vitamin E and peptides. Made with moringa extract, omega 6 and sea fennel extract, this cleanser also softens, nourishes, and improves the skin's radiance. People swear by the Emma Hardie Moringa Cleansing Balm, but I like this lighter version better. I keep it in the shower and wash my face with it in there, and at night. The smell is intoxicating.
This super gentle and mild cleansing foam removes impurities from your skin without causing tightness. The rich, non-stripping formula lathers really well and removes pore-clogging impurities without irritation or drying. Dokudami (medicinal plant) soothes for soft, clean skin while Japanese apricot hydrates, leaving skin luxuriously moisturized and radiant.
This melting cleanser is a powerful combination of alguronic acid (a patented anti-aging breakthrough) and microalgae oil which is nourishing. It melts into a silky oil to gently and effectively lift away all traces of long-wearing makeup. When combined with water, the lightweight oil turns into a milky emulsion and rinses clean to wash away impurities leaving skin beautifully cleansed, soft and radiant looking.
I am loving this cleansing oil from Kiehl's that much like the one mentioned above starts as a lightweight oil and emulsifies with a little water to a cleansing milk! It gently dissolves even the hardest-to-remove makeup (like mascara) and impurities without over drying, leaving skin clean and replenished.
This is my favorite drugstore cleanser at the moment. This pharmacist created and dermatologist approved wash is super gentle and leaves skin really soft. Better yet it's Paraben-free, gluten free, non GMO, vegan, fragrance free, contain no irritants or harsh chemicals and not tested on animals. Not many drugstore brands can claim the same.

This is one of my all-time favorite cleansers and I still can't believe the price! It works better than many cleansers I've tried that cost 4 times more. Our facial skin gets covered in makeup, clogged with pollutants and God knows what else (I can't even think about it) during the course of a day. This gentle cleanser removes removes makeup, oil, dirt and other impurities leaving it feeling pampered and softer than a baby's you know what. It's perfect for all skin types, but particularly aging skin.

This cream-mousse lathers like nobody's business and washes away makeup and sunscreen. It leaves your skin feeling moist, clean and fresh. It's best for those with dry combination and combination oily skin.
This sulfate-free, lightly foaming cleanser melts away dirt, oil and makeup without stripping your skin. Your skin not only feels clean, but soft.

I swear I adore every Kate Somerville product I have ever tried – they never disappoint. Sure they cost a bit more, but they deliver. This delicate gel cleanser for sensitive and aging skin calms and conditions with rich botanicals and subtle notes of lavender which soothes and heals. It's sulfate free too.
This sponge isn't a face wash (obviously) but I had to add it because I adore it. Dew Puff facial sponges are made from the root of konjac, which is a plant native to Asia. Konjac has long been regarded for its health and medicinal properties as it has the natural ability to break down dirt and promote circulation. Dew Puff with Asian Clay is 100% chemical free and is ideal for aging skin and helps stimulate skin cells white absorbing impurities below the pore level. It leaves tired skin looking radiant and renewed. It super soft so it's gentle enough for every day use. You can just use it with water, but I use it once a day with one of the washes mentioned above.
These are 12 of the best facial cleansers for aging and/or sensitive skin. Did I miss yours? If so please let me know!
Shop The Best Facial Cleansers for Aging Skin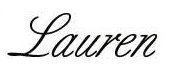 If you liked this post you might also enjoy The Best of The Best in Anti-Aging Foundations and 9 of The Best Neck Creams To Try.
This post contains affiliate links which may give us a commission at no additional cost to you.
Are you following Fountain Of 30 on Facebook, Twitter, Instagram and Pinterest? We've got lots going on, so join in on the fun! Subscribe to our newsletter here. You don't want to miss a post and promise not to bug you to death. We also started a Facebook Group called Growing Younger for women to discuss everything good and bad about being over 40. And Lauren now co-hosts a podcast called Beauty is a Bitch!

Please pin!