Like many people I am planing on spending a lot more time in my yard this summer. Yet I can't have another repeat of last summer. My family and I were a blood buffet for every mosquito within a 5-mile radius and I found a tick on one of my sons. It was too late to spray and I was nervous about the toxins so I just stayed inside. Needless to say we did not enjoy our back yard very much. But after being cooped up in the house all spring I am taking matters into my own hands this year. I'm investigating DEET-free bug repellent.
I really don't want to soak my kids in insect repellent and read that those containing DEET are harmful, but I wasn't exactly sure why. I have memories of camping trips where I slept doused in bug spray. It was a scent that lulled me to sleep as bugs buzzed around my tent. But those were different times.
What is DEET and Is It Safe?
DEET is the active ingredient in most common insect repellents and has been around forever. But is it safe? Some people experience rashes or irritated skin after using DEET, and it can irritate eyes if you spray it too close. (Remember using OFF as a kid? You could taste it for days). But according to to dermatologist Amy Kassouf, MD, "It's still the best for keeping bugs at bay. It's the most effective ingredient we have." The U.S. Environmental Protection Agency has even approved DEET for use on people of all ages, including children.
YES! I LOOK FORWARD TO #GROWINGYOUNGER
PLEASE SUBSCRIBE ME TO YOUR MAILING LIST.
There have been rare reports of seizures associated with DEET. But according to the National Pesticide Information Center, most of those cases involved drinking products with DEET (using them in ways not described on the label directions). Other than that it's not too dangerous (not toxic), yet it has gotten a really bad rap. Truth is DEET is the most effective if you are headed into territory where there is a risk for serious insect-borne diseases such as malaria or West Nile virus.
I get many would prefer a natural bug spray because we have too many chemicals in our lives already. I'm in this camp too. "Lemon eucalyptus oil-based options are easier on the skin and almost as effective as DEET at keeping mosquitoes at bay," says Immo Hansen, principal investigator of New Mexico State University's The Hansen Lab. "DEET is still the gold standard," Dr. Kassouf says. "Used correctly, it prevents more health problems than it causes by far."
Natural Bug Repellent Alternatives
If you are still uncertain about DEET, natural bug sprays, such as those containing citronella and lemon eucalyptus oil, might be helpful for light mosquito duty (if you're in an area where tick-borne or mosquito-borne illnesses are prevalent stick with DEET.) In spring 2005 when the Centers for Disease Control and Prevention said that research had shown that two other repellent ingredients, picaridin (synthetic pepper) and oil of lemon eucalyptus, are also effective. Still, many people want to limit their kids' exposure to potentially toxic chemicals not to mention their pets and themselves.
Essential Oil Bug Repellent
So what are some natural bug repellent alternatives? You want to look for soy-based, oil of lemon eucalyptus, citronella, peppermint oil, or tea tree oil (or any combination). Remember when everyone was using Avon's Skin-So-Soft Bath Oil because it was rumored to be an effective bug repellent? Well it only kept mosquitoes away for 30 minutes or less. But I didn't mind reapplying it because it smelled good. There is something to be said about that. The natural bug spray alternatives have a better fragrance and you and your kids are more apt to reapply it if it smells good.
Regardless of the variety you use, always apply bug spray after sunscreen to make sure it sticks.
Shop for Natural DEET-Free Bug Repellent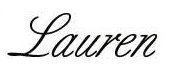 Sources: Amy Kassouf, MD Cleveland Clinic, National Pesticide Information Center
You may also like to read more of Lauren's beauty product reviews including The 12 Best Self-Tanners For Your Face and 15 Of The Best Sunscreens For The Entire Family.
Disclosure: Some samples were provided for review and others I purchased, but all were tested.
This post contains affiliate links which may give us a commission at no additional cost to you.
Are you following Fountain Of 30 on Facebook, Twitter, Instagram and Pinterest? We've got lots going on, so join in on the fun! Subscribe to our newsletter here. You don't want to miss a post and promise not to bug you to death. We also started a Facebook Group called Growing Younger for women to discuss everything good and bad about being over 40. Additionally Lauren now hosts a podcast called Beauty is a Bitch! and a weekly Instagram Live series called "Growing Younger Gabfest with Lauren."
Image layout: Fountain Of 30
Please pin!