This post featuring the best self-tanners for your face comes at the request of our readers, and I am glad it did! In recent years I have been embracing the pale but this summer I want a (fake) tan face. Let's face it, you need less makeup with a tan and you just look healthier and younger with a little faux glow.
Self-tanning can be a bit tricky which is a risk we might be willing to take with our bodies, but NOT with our face! Last thing we want is an orange or streaky mug.
Even self-tanning pros can be confounded by the face because the skin is very different than the skin on your body. You may have to contend with dry skin, sensitive skin or gawd forbid, adult acne. While actual sunbathing is the absolute worst thing, some facial self-tanners can actually be good for your skin.
YES! I LOOK FORWARD TO #GROWINGYOUNGER
PLEASE SUBSCRIBE ME TO YOUR MAILING LIST.
So I have done the research and taken the risk out of the trial and error process for you. I tested all price points including some drugstore/mass market brands and found the best drugstore self tanners. Here are 10 of the best self-tanners for the face bar none:
Best Self-Tanners for Your Face
How about a vitamin-infused, streak-free tanning water will give your face a beautifully radiant glow? This color-free, cruelty-free and toxin-free water contains vitamins B, C, and E, raspberry seed oil, aloe vera, and organic tanning actives to illuminate and hydrate. The brand's exclusive Triple Tan Technology combines a blend of organic tanning actives, which work with skin to deliver an undetectable, stain-free tan. It's like using a misting spray on your face, but better.
This oil-free, dermatologist-tested, facial moisturizer hydrates your skin while giving it a healthy-looking bronze glow. Regular use of this oil-free face moisturizer gradually creates a rich, natural-looking tan. It has SPF 20 to help protect your skin from the sun's rays, but I would add a stronger SPF daily as well. This anti-aging moisturizer is dermatologist tested and non-comedogenic.
Leave it to Clarins to create a natural looking tan that's 99.8% natural self tanner! If you use a little every day you will develop a natural golden glow. Just a add a few drips to your moisturizer and mix it together. Use whatever is left on the backs of your hands.
Leave it to Spehora to give us an affordable lightweight and easy to apply gel that will leave your face with a sun-kissed tan. It contains natural DHA, which is what gives the tan its color, as well as natural rose floral water (which smells amazing) to moisturize and soothe skin. 95% of the ingredients in this formula are natural to boot.
Who doesn't like spraying a fine mist to refresh and hydrate their face? Well this one is infused with 100% natural tanning agents. You can spritz this one under or even over your makeup and the gorgeous natural looking color will gradually develop in 4-8 hours.
This line via London is seriously one of my faves and has been for a few years. When it first launched I was treated to self-tan spraying session by co-founder, Jules Von Hep and was blown away by the line. The fragrance is wonderful and the color is sublime. The entire line (mousse and spray water too) is amazing (vegan, cruelty-free and organic). These custom-made self-tanning drops are a game changer. If you want to control your glow and use your favorite serum or night moisturizer you are going to love these because you just need to add a couple of drops to whatever you apply on your face and neck!
The drops combine organic tanning actives with avocado, chia seed, and coconut oils for a beautiful, non-harmful hydrated glow. They come in light, medium and dark so you can pick your level of color. I am simply hooked. Now you can turn whatever you normally put on your face into a self-tanner!
I have been using these amazing, cult classic vegan glow pads for years! The pads are an exfoliating self-tanner that provides anti-aging benefits as it creates natural, streak-free color and a healthy glow. The formula boosts radiance by combining microencapsulated DHA with active vitamin D, alpha and beta hydroxyl acids and nourishing extracts. Just rub your clean face with the pad in circular motions and it's like getting a facial and tan in one step! They are also perfect for travel.
This jelly takes a little longer, but it's worth it! It provides a continuous radiant and natural glow after four weeks of use. You will look like you have a luminous sun-kissed glow that gradually intensifies each day. Just be sure you apply it evenly all over your exfoliated face and neck because it can get a little streaky. But it has some of the best color I have found.
An anti-aging serum that doubles as a gradual self-tanner? Yes, please! This vegan serum harnesses the tan-inducing powers of sugar beets that will give you a gorgeous streak-free, transfer-resistant color. It contains super moisturizing hyaluronic acid, argan oil, and plant cell cultures to nourish and hydrate your skin, and won't irritate sensitive skin types, cause breakouts and and added bonus…it smells like a tropical piña colada.
I love all things Supergoop! so this two-in-one broad spectrum SPF 40 protection plus buildable, long-lasting color obviously made the cut. The water-resistant formula (for up to 80 minutes) will protect your face from the sun while giving you the look like you were just in the sun! Better yet it doesn't have that self-tanner smell and won't rub off on your clothes or towel. A gorgeous color will develop 2-4 hours after you apply. Oh and don't swim for at least an hour after you put it on your face.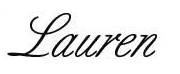 You might also like What You Need To Know About Retinol for Anti-Aging. and Quick and Easy Anti-Aging Makeup Tips From an Expert.
This post contains affiliate links which may give us a commission at no additional cost to you.
Disclosure: Some samples provided for review and some purchased myself. All opinions are my own.
Are you following Fountain Of 30 on Facebook, Twitter, Instagram and Pinterest? We've got lots going on, so join in on the fun! Subscribe to our newsletter here. You don't want to miss a post and promise not to bug you to death. We also started a Facebook Group called Growing Younger for women to discuss everything good and bad about being over 40. Additionally Lauren now hosts a podcast called Beauty is a Bitch! and a weekly Instagram Live series called "Growing Younger Gabfest with Lauren."
Please pin!