Are you over 40 but still lead a very active lifestyle? Good for you! The best way to fight aging is to stay active. When we spend more time running around in the summer heat our makeup can slide off our face. Thankfully there's a plethora of sweat proof and water proof products on the market – but not all are created for over-40 skin.
Sweat Proof Makeup For Over 40 Skin
As we age our skin's needs are different. Many sweat proof and water proof makeup products are simply too drying for our skin. If you are going through menopause and experiencing hot flashes, you should look for sweat-proof makeup (for year-round use) as well. So I began researching and testing all kinds of anti-aging makeup and came up with a comprehensive guide to the best sweat proof makeup for women over 40.
Sweat Proof Foundations, Concealers and Setting Sprays
There are ways to keep your foundation on your face. Simply choose a foundation and concealer that are long wear, sweat proof or water proof. They will have better staying power. Or use a setting spray once you have applied your makeup. Here are some of my favorites.
YES! I LOOK FORWARD TO #GROWINGYOUNGER
PLEASE SUBSCRIBE ME TO YOUR MAILING LIST.
Foundations
1. Estee Lauder Double Wear Stay-in-Place Makeup, $46
This liquid makeup foundation lasts for up to 24 hours and delivers a flawless, natural and matte finish. It also comes in 48 shades.
2. Oxygenetix Oxygenating Foundation, $66
I love this foundation because it's lightweight and breathable, yet it does not budge. It's great for sensitive skin and those with skin conditions because it uses a unique, super-charged oxygen complex that stimulates skin cell production and speeds the healing process. It also has SPF 25. I have noticed many plastic surgeons and dermatologists carry this line, so it must be good.
3. COVERGIRL Outlast Active 24 Hr Foundation, $8.94
This budget-friendly foundation lasts all day long because it's sweat proof, transfer-proof and humidity-proof for up to 24 hours. Bonus, it doesn't clog pores.
Concealers
4. Estee Lauder Double Wear Instant Fix Concealer, $30
This 15-hour lightweight cream concealer delivers the appearance of flawless skin all day long. Easily blendable, this budge-proof makeup is formulated with minerals and emollients that condition skin, leaving it soft and smooth instead of greasy. The oil-free formula is transfer-resistant and won't slip off or melt away from water, perspiration or humidity.
5. Ramy Skin Stick, $24
This is a concealer and treatment moisturizer with Vitamins A, C and E. The amazing formula lightens dark under eye circles, evens skin tone and diminishes fine lines – while concealing imperfections. And it lasts all day!
How To Make Makeup Sweatproof
The answer to making your makeup sweat proof is to use a setting spray. Setting sprays are a game changer when you have hot flashes. They literally make your regular makeup (the stuff you have been using for years) adhere to your face through almost anything. Simply spray some on after you apply your makeup to lock your look in place. Then refresh throughout the day with a light mist to reset makeup or use the spray as a primer for a refined, matte look. You can also spray a little on to cool you down (keep some in the fridge). Here are two I like.
6. Younique Touch Behold Setting Spray, $40
7. COVERGIRL Outlast Active Cooling Setting Mist, $8.94
8. Charlotte Tilbury Airbrush Flawless Setting Spray, $35
This list would be remiss if I didn't include the setting spray gold standard. It's truly the best. It's oil-free yet hydrating and your makeup will not budge until you take it off.
Sweat Proof Mascaras, Eye Liners and Brow Makeup

Mascaras
1. Younique Moodstruck Epic Mascara, $26
This waterproof mascara will give you epic lashes, and won't budge until you remove it.
2. COVERGIRL Last Blast Active Mascara, $8.99
I love this mascara because it gives you 10x more volume instantly, thanks to the dramatic lash volume-boosting formula. It's also sweat-proof and basically all-around amazing.
Eyeliners
3. 100% Pure Long Last Liquid Eye Liner, $30
Unlike other liquid liners made with harsh ingredients like black carbon, this natural option is richly pigmented from micronized black tea leaves, not harsh synthetic dyes. It's sweat-proof, smudge-proof, and water resistant for all-day wear. The Blackberry color is my personal favorite.
4. Stila Stay All Day® Waterproof Liquid Eye Liner, $23
The name pretty much says it all. It seriously does not budge until you use makeup remover.
5. COVERGIRL Get in Line Active Liquid Liner, $8.99
This liquid eyeliner is easy to apply and doesn't run. It's also now cruelty-free.
Brow Makeup
6. Bobbi Brown Perfectly Defined Long-Wear Brow Pencil, $28
Show off defined, well-groomed brows that last for 16 hours. This brow pencil is formulated with waterproof and sweat-and humidity-resistant color, and its blend of waxes and emollients ensure it won't smudge or fade.
7. Ramy Miracle Brow! Compact, $28
When Ramy the Brow Guru told me about his bullet-proof product, I had to try it out. Each Miracle Brow compact contains two neutral shades you can combine to create your own custom shade as well as a double-ended applicator brush to fill eyebrows and blend! It won't come off until you take it off.
Sweat Proof Blushes, Liquid Lipsticks and Liner
Blushes
1. Ramy Pure Color Blush, $24
This blush lasts all day and can be worn on both your cheeks and lips.
2. Wander Beauty On-the-Glow Blush and Illuminator, $38
This is my absolute blush that I take everywhere! The buildable color lasts all day and it has the most incredible illuminator that gives you a touch of youthful glow.
Liquid Lipsticks and Liner
3. Kat Von D Everlasting Liquid Lipstick, $21
This has been a favorite long-wear lipstick for years! I just add a little gloss and I'm good to go for the entire day.
4. Stila Stay All Day Liquid Lipstick, $22
This is a newer favorite. It literally stays put for up to 12 hours of continuous wear
5. Clinique Quickliner™ For Lips, $20
My trick? Don't just line your lips. Fill them in and place long-wear lipstick on top.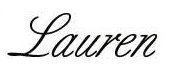 This post contains affiliate links which may give us a commission at no additional cost to you.
Are you following Fountain Of 30 on Facebook, Twitter, Instagram and Pinterest? We've got lots going on, so join in on the fun! Subscribe to our newsletter here. You don't want to miss a post and we promise not to bug you to death. We also started a Facebook Group called Growing Younger for women to discuss everything good and bad about being over 40. Be sure to listen to Lauren talk about all things anti-aging on the new podcast "Beauty is a Bitch!"
Image layouts: Fountain Of 30
Feature Photo: Gretchen Murcott
Please pin!