Pumpkin, pumpkin everywhere. It's that time of year when we get bombarded with pumpkin spice everything. And while I don't care for it in my coffee, I sure love the health benefits of pumpkin, especially when it comes to my skincare. Anti-aging pumpkin skincare products usually contain ingredients like pumpkin wine, pumpkin fruit enzyme and the delicious scent of pumpkin.
Since pumpkin is made up of alpha hydroxy acids (similar to glycolic acid and lactic acid) these fare fruit acids slough dead skin cells, increase cell turnover and keep your skin glowing. Pumpkin also contains beta-carotene and vitamin C, which has been proven to decrease wrinkles, help with brown spots and can help reverse UV damage and fight free radicals. There is also zinc in pumpkin, which acts is a healing agent. So as you can see, pumpkin beauty products are worth keeping in your anti-aging skincare arsenal all year-round.
10 Anti-Aging Pumpkin-Containing Beauty Products Worth Trying
YES! I LOOK FORWARD TO #GROWINGYOUNGER
PLEASE SUBSCRIBE ME TO YOUR MAILING LIST.
I adore this entire line of skincare products but this vitamin enriched day cream helps to uncover your skin's natural radiance. It's a pure blend of Vitamin B3 and time-released Vitamin C reduces the appearance of dark spots and promotes healthy collagen production, leaving the skin looking brighter, clearer and more even as well as helping to reduce the visible signs of ageing. Red Algae Extract, shown to have a reversing effect on UV damage, can also contribute to a luminous and more refined complexion while Pumpkin Enzymes, Shea Butter and Grapeseed Oil encourage cellular renewal and regeneration. Your skin will feel smooth, nourished and hydrated.
This pumpkin enzyme scrub combines both physical and chemical exfoliation to remove dead surface skin from your face to reveal a brighter and softer complexion. Jojoba esters and pumpkin enzymes boost cell renewal as amino acids promote firmness and elasticity. Ginger extract stimulates circulation to detoxify while aloe vera extract reduces irritation for skin that is visibly smoother and luminous. The scent of pumpkins will win you over.
Who doesn't love a single-use sheet mask? This environmentally conscious, and skin-friendly bio-cellulose mask fits like a second skin and delivers intensive benefits. Superfood pumpkin's soothing nutrients relieve dry and flaky skin, beta carotene adds a natural dewiness, and vitamin A supports natural elasticity. 24K gold brightens the overall appearance of the complexion, adding radiance while helping other active ingredients to achieve maximum effectiveness.
Anti-aging isn't just for the skin on your face. This pure and natural, highly active body lotion is exceptional for regenerating and repairing sun-damaged skin. Pumpkin extracts and glycolic acid improves tonal quality and elasticity.
This one is another personal favorite. It's loaded with real pumpkin enzymes that dissolve facial impurities and replenish moisture. This mask provides the benefits of a professional-strength peel, mask and exfoliator all in one and it smells delicious. In addition to pumpkin enzymes, this exfoliating mask also contains AHAs (alpha hydroxy acids), which help brighten the surface of the skin and reduces the appearance of fine lines and wrinkles. Used once or twice a week you will notice visibly smoother skin and tighter pores with a radiant, lit-from-within glow.
Who doesn't love a serum? Well how about one for the lines around your lips? This triple-action formula addresses the vertical lines of the lip area, prevent dryness and help restore lips' natural plumpness. It's a combination of super-antioxidant COQ-10, vitamin C and a bunch of botanical oils (including pumpkin seed oil) and and vitamin E. This "everything" free serum has an adventurine crystal applicator which imparts the energy of the stone, known for bringing good luck and prosperity. I'll take that!
This pumpkin wine-based (produced by fermenting whole pumpkin) toner refines the appearance of pores, gently exfoliate and provide added nutritional benefit to the skin. You are left with a healthy glow!
I dare you not to fall in love with the restorative benefits of Pumpkin Seed Oil. This organic oil is an anti-aging powerhouse, with natural zinc and Vitamin C to increase your skin`s firmness and protective Vitamin E to shield your skin from environmental stressors. It provides deep moisturization from essential fatty acids and hydration to even the most sensitive skin without leaving any trace of greasiness. You can even use it on your hair to make it shine! It's free from parabens, hexanes, additives and preservatives.
I love natural and organic lip balms. They are pretty much all I use anymore. Burt's Bees are some of my favorites and this flavor simply makes me happy.
This anti-aging vegan body lotion is enriched with 100% pure natural hemp seed oil and some favorite fall aromas. Aromatic vanilla extract helps calm and soothes. Cinnamon is a natural anti inflammatory that help stimulate and condition skin. Pumpkin extract helps smooth, firm and improve elasticity and skin tone. Shea butter helps provide heavy moisture and essential nutrients to skin, helping to protect it against free radical damage.
Now, don't you want to try one of these anti-aging pumpkin skincare products? Which ones appeal to you the most? These are worth a try even if you don't like pumpkin "spice."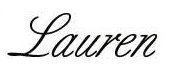 Read some of my other anti-aging beauty posts like Splurge Vs. Steal: The Best Anti-Aging Skincare Edition and 6 Reasons Your Face Is Aging Faster Than It Should.
This post contains affiliate links which may give us a commission at no additional cost to you.
Are you following Fountain Of 30 on Facebook, Twitter, Instagram and Pinterest? We've got lots going on, so join in on the fun! Subscribe to our newsletter here. You don't want to miss a post and we promise not to bug you to death. Oh and we also started a Facebook Group called Growing Younger for women to discuss everything good and bad about being over 40. Be sure to listen to Lauren talk about all things anti-aging on the new podcast "Beauty is a Bitch!"
Image Layouts: Fountain Of 30
Please pin!