I love finding great skincare products at the drugstore (and Target)! Luckily there are some truly amazing products to be found. Even organic products can now be found for a song. Here are some of the best skincare drugstore beauty finds. I was not paid for this post so know the products I am recommending I use and love. I would never recommend something I myself would not use.
Drugstore Beauty Finds: Skincare Video
So without further ado here are the best drugstore beauty finds when it comes to skincare available right now:
YES! I LOOK FORWARD TO #GROWINGYOUNGER
PLEASE SUBSCRIBE ME TO YOUR MAILING LIST.
Shop Best Drugstore Beauty Finds
Avalon Organics Wrinkle Therapy Cleansing Milk, $8.98
Dove Shower Foam Deep Moisture, $12.99/2
Biore Baking Soda Cleansing Scrub, $9.99
Vaseline Intensive Care Cocoa Radiant Lotion, $4.19
Pacific Shaving Co. Single Use Minis, $6.69
Live Clean Argan Oil Hand Soap, $6.59
Curel Hydra Therapy, $9.89
Mederma Cream SPF 30, $22
Skinfix Brightening Eye Cream, $24.99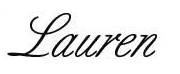 Are you following Fountain Of 30 on Facebook, Twitter, Instagram and Pinterest? We've got lots going on, so join in on the fun! Subscribe to our newsletter here. Oh and we are now on Snapchat too!
Image Layout: Fountain Of 30
Disclosure: Some samples were provided and others I bought.
Please pin!