This post was originally published November 15, 2016. It has been updated to include new green beauty brands.
I had to learn to become a green anti-aging beauty expert – out of default. And I I had to completely relearn everything I ever knew about beauty products.
Why I Became A (Mostly) Green Beauty Expert

Here's the back story. In October, 2016 my face suddenly broke out in a painful, blistery, ugly, red rash. It itched and took everything out of me not to scratch myself to death. After a few days in utter agony I knew I needed a visit to my dermatologist who confirmed I had contact dermatitis. She prescribed an ointment and told me to stop wearing makeup until it cleared (a death sentence). She also had me schedule an appointment with an allergist to have a patch test.
YES! I LOOK FORWARD TO #GROWINGYOUNGER
PLEASE SUBSCRIBE ME TO YOUR MAILING LIST.
Skin Allergy Test

It took 5 days of no makeup and this medicated ointment for my face to clear! I was horrified to leave my house. Let's just say I had my sunglasses on a lot. I actually attended a beauty event with no makeup on. Now that's brave (or suicide)! In the meantime I endured two rounds of patch tests and the results stunned me. It turned out I suddenly developed allergies to a lot of preservatives and metals found in skincare, beauty and makeup products. When the doctor asked me if I had tried anything new, I was thinking "Um, do you know what I do? I test new products regularly." Well those days are gone. I now have to carefully check the ingredients of everything before I use it.
Skin Allergies Over 40
Apparently you can develop allergies to anything at any time in your life. However, it is more common when you are in your 40's and 50's to suddenly develop skin allergies. That's somewhat comforting, but not when you test and try beauty products for a living. I spent most of a recent Sunday clearing out all my drawers, cabinets and makeup organizers.
If products contain (this one is my worst) Mthylisothiaolinone, Diphenylguandine, Carba Mix, Iodine, Glutaraldehyde, Triclosan, Amalgum, Ethyleneglycol-dimethsacrylate (found in acrylic nails), Methyl methacrylate, NA50, Thimerosal, Benzoyl Peroxide and Polysorbate 80 I will have a major reaction. Oh and each of these names have about 15-50 other names they could be listed under. Needless to say, my life was turned upside down.
Green Beauty Products
Then I got to thinking, I've been putting some pretty nasty stuff on my face, hair and body in the name of beauty? We are so careful about what we eat these days, but what about what we are applying to our skin? Do we even give that a second thought? I do now. So I have been trying to discover and learn about beauty brands that are free of yucky stuff like silicones, talc, gluten, arcrylates, parabens, Glycols, artificial dyes or synthetic fragrances. Thankfully this task is not as hard as it might have been even 5 years ago.
Some brands I have and can use include:
The Body Shop (now has makeup too)
Graydon Skincare
Herbivore Botanicals
Honest Beauty
Ilia Beauty
Jane Iredale
Juice Beauty (which recently added makeup to their line of beauty products)
Josie Maran
LATHER
Milk Beauty
Osea
Overt Skincare
RMS Beauty
Salty Girl Beauty
Tata Harper
True Botanicals
VMH Hypoallergenics
Votre Vu
Wander Beauty
If you would like more information also check out The Eco Well who are experts in this area. I am on my way!
I am obviously still learning about more brands I can use every day and will continue to share them as I find them (especially if they are exceptional). If there is a brand or product you think I and/or our readers should know about, please let me know!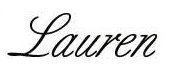 You may like to read more of Lauren's anti-aging beauty posts like The Best of The Best in Anti-Aging Foundations and 10 Amazing Anti-Aging Pumpkin Skincare Products.
This post contains affiliate links which may give us a commission at no additional cost to you.
Are you following Fountain Of 30 on Facebook, Twitter, Instagram and Pinterest? We've got lots going on, so join in on the fun! Subscribe to our newsletter here. You don't want to miss a post and we promise not to bug you to death. Oh and we also started a Facebook Group called Growing Younger for women to discuss everything good and bad about being over 40. Be sure to listen to Lauren talk about all things anti-aging on the new podcast "Beauty is a Bitch!"
Image Layouts: Fountain Of 30
Please pin!