Know what I've been doing the past few months? Testing and testing more anti-aging foundations than I can count. As I get older I find the need for a great foundation becomes essential. I also find the foundations I used when I was in my 20's and 30's no longer serve me well. My needs have changed. I have been on the hunt for the best foundations for women over 40. Here are the results.
The Best Anti-Aging Foundations
This is one of the best drugstore foundations out there right now. It diminishes wrinkles, evens and smooths out skin tone and delivers firming hydration. CoverGirl & Olay Simply Ageless is available in 12 shades and hydrates skin over time. It instantly reduces the look of discolorations, fine lines and wrinkles that makes you look younger and gives you a flawless look.
Not all of us over 40 have dry skin so I absolutely adore this new formula from NARS. It protects and perfects your complexion, giving it an effortless soft-matte finish with an oil-free finish that is sublime and lasts all day. SPF 30 provides extra protection from the sun.
Neutrogena Healthy Skin Liquid Makeup provides silky-light coverage that glides on for a perfectly natural look. The exclusive blend plus Broad Spectrum SPF 20 work together to visibly improve skin's luminosity, tone, and texture. Skin looks healthier and younger.
This foundation lasts all day and then some! It's a full coverage foundation that is enriched with a comfort serum that makes it just that, seriously comfortable. It lasts through heat, humidity, sweat and doesn't come off until you take it off!
A little of this new foundation and concealer on one from Clinique goes a long way! This lightweight, moisturizing, oil-free formula covers thoroughly without clogging pores, allowing your skin to breathe comfortably and keeps color true even through sweat and humidity. It comes withe a long wand so you can sweep the foundation across your forehead, cheeks and chin. Blend well with fingers and finish by using the pointy tip to spot conceal any trouble areas, like under the eyes and to cover blemishes. The slow-dry formula makes blending easier, while 12 hours of full-coverage wear from a flexible formula that moves with your skin. Available in 20 colors.
I find myself reaching for this weightless liquid foundation quite a bit and it has become one of my faves. It has buildable coverage and makes my skin appear flawless no matter the time of year (my skin is drier in the winter). It's an 8-in-1 multi-tasking foundation so it also reduces the appearance of wrinkles, balances sebum production and can also be used as a concealer. It sorta does it all!
Just tap on new True Match™ Lumi Cushion, a liquid foundation infused in an innovative sponge that delivers the perfect amount of makeup. The formula provides sheer to medium coverage. Simply tap a little for a fresh natural glow or tap on more to build a new level of luminous coverage. Even though it comes in range of 12 true-to-skin shades, it's formulated with Precise Match™ Technology to match your skin's tone and undertone. It's meant for every skin type, is safe for sensitive skin and won't clog pores.
I love this 24-hour wear, highly pigmented, foundation stick! It provides maximum coverage in a super-gliding, weightless texture for a matte finish. It's ultra-lightweight, powder-cream texture blends in easily and covers imperfections beautifully. Formulated with broad spectrum SPF 21 for sun protection, it contains porous polymers that absorb excess acne-producing oils, leaving the skin looking mattified and pore and shine-free. I keep in my makeup bag for touch-ups on the go…it also works brilliantly under eyes and as a concealer. It comes in 20 shades so there is one just right for you.
If you are looking for an oil-free, natural looking, yet full coverage foundation, then this is the one for you. Born This Way comes in 18 shades and brilliantly diffuses the line between makeup and skin. Your complexion looks ageless, flawless and luminous. The formula is infused with a combination of coconut water to naturally replenish moisture levels, nature's resilient alpine rose to brighten the skin's appearance and promote elasticity, and it contains hyaluronic acid for a smoother, more youthful appearance.
I've mentioned how much I love this BB Cream before. I know it's not technically a foundation, but the coverage is close enough! Burt's Bees BB Cream 9-in-1 multi-tasking formula moisturizes, visibly firms skin, evens skin tone, and reduces the appearance of fine lines and wrinkles while proving a hint of tint, so you'll look beautiful, naturally. All with an SPF of 15.
If you are looking for medium-to-full coverage makeup that instantly brightens and perfects your skin, while reducing the look of lines and nourishing with oil-free hydration, this foundation is for you. It's infused with age-defying Perfectionist serum technology and transforms skin on contact for a more youthful, radiant look while hydrating and continuing to reduce the signs of aging over time.
If you like a powder foundation (like I do in the summer) try this one from Laura Geller. It provides medium to full coverage and is the first ever baked foundation on a terracotta tile. This breakthrough innovation is formulated with an ActivMesh technology that applies the ultimate coverage while keeping the skin feeling weightless, and looking poreless. The dual performance foundation allows for a dry application or you can also use it wet for even more coverage.
Shop The Best Foundations Here

Do you agree with my picks for the best anti-aging foundations? Did I miss your favorite? If so let me know.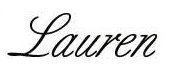 If you liked this post you might also enjoy 12 Of The Best Facial Cleansers For Aging/Sensitive Skin and 9 of The Best Neck Creams To Try.
This post contains affiliate links which may give us a commission at no additional cost to you.
Are you following Fountain Of 30 on Facebook, Twitter, Instagram and Pinterest? We've got lots going on, so join in on the fun! Subscribe to our newsletter here. You don't want to miss a post and promise not to bug you to death. We also started a Facebook Group called Growing Younger for women to discuss everything good and bad about being over 40. And Lauren now hosts a podcast called Beauty is a Bitch!

Please pin!