If you are over 40 I'm sorry to report you may be making one or more mistakes that are making you look older than you want to look or really are. Who wants that? Here are 10 beauty mistakes that make you look 10 years older.
10 beauty mistakes that make you look 10 years older

1. Using Too Much Foundation
Foundations that are too thick settle into fine lines and wrinkles. They will also make your skin look less luminous. Try to avoid "matte," "velvet," and "long-wearing" formulas and opt instead for sheer liquid foundations with light-diffusing pigments. Also consider using foundation only where you need it (like to cover discoloration) or a tinted moisturizer with SPF. Did I mention SPF is crucial?
2. Over-Concealing Your Under-Eye Circles and/or Racoon Eyes
Think a thick concealer is going to cover those dark circles and/or bags? Well it also draws attention to the crepiness and fine lines because the skin there is much thinner. Try using a brush-on highlighter pen that has illuminating particles, not opaque color, to camouflage dark circles. And please find a color that matches your foundation. You might think a lighter color will offest the darkness but the effect is racoon eyes which will draw the wrong kind of attention from 100 miles away and is so 80's. (The decade not the age).
3. Forgoing Blush or Wearing Too Much
A rosy flush on your cheeks brings instant life and a glow to your face but only if applied correctly. Just don't skip blush altogether! First I suggest you start to use a cream blush( rather than a powder one) which looks more dewy on the skin. Then smile and find the fleshiest part of your cheek and apply color just slightly above it. Blend the color out toward your temples in circles, because you want to avoid a stripe of color that runs along your cheekbones which makes you look hollow.
4. Finishing with Powder
When you were younger you skin reflected light. Powders prevent light reflection and tend to magnify lines in the skin. I know you might have been applying powder since high school but your skin has changed. Do what I do and carry a powder compact (also good for checking teeth and applying lipstick) and dab a little powder to the areas that get shiny throughout the day. But dump the pot of loose powder, OK?
5. Wearing Black Eyeliner
I have been screaming this from the rooftops for a while now. Ditch the black eyeliner! All it does is draw attention to fine lines a wrinkles around the eyes. I am not saying skip eyeliner altogether because it makes your eyes look more open. But choose colors like brown, a dark green or plum. And make sure to blend the liner because a thick line will make upper lids look heavier than they are. Smudge using your ring finger ever so gently or use a Q-tip.
6. Wearing Deep, Dark Lip Colors
You are too old to be goth any longer. You want your lips to look fuller as you age and dark colors make your lips look smaller. Bright lipsticks and glosses (think peaches, pinks, vibrant reds) rather than deep shades (burgundies, wines, browns) will give you the illusion of luscious lips: And for the love of God do NOT pick a frosted lipstick. You are not your grandmother.
7. Going Overboard with Lip Liner
Yes a lip liner can define your lips and prevent color from feathering into any lines around the mouth but please match the color of your lipstick perfectly or better yet to the color of your lips! If you line with a color that's too dark or too heavily, your lips will look tight and pursed. Opt for a creamy formula that won't stick to any dry patches, and use it to fill in your lips entirely, so it wears evenly. Oh and if you wear a liner that's darker than your lipstick, ell I have no words.
8. Applying Lipstick Straight from the Tube
I know, you are in a hurry and it's just so easy to apply straight from the tube, but the borders of your lips soften with age so any extra lipstick travels easily. To avoid bleeding color, use your finger or a lip brush so you don't deposit too much pigment. Or place lipstick in the center of your mouth, and blend it out with a finger. Make sure to top off your lipstick with a moisturizing balm or light gloss because the matte look is too aging.
9. Using Liner and Mascara on Your Lower Lashes
Playing up your lower lashes will make your eyes look droopy and draw attention to dark circles. Who wants that? Simply focus on your upper lashes. First curl them and then wiggle a volumizing mascara into your lash's roots (get up tight to the skin) and move the wand slowly through to the ends for an uplifting effect. Make sure most of your mascara is being deposited at the roots. A trick is to add a little extra to the outer lashes for a doll eye effect.
10. Using Too-Dark Eyebrow Pencil
Did you know your brow color fades as you age? Therefore the brow pencil you used when you were in your 20's is now too dark. Instead choose a color that's one or even two shades lighter than your natural brow color. Also consider a clear brow gel if your brows are getting wiry. Brush it up and out toward your temples.
BTW did you read my post My 12 Favorite Luxury (and mostly green) Beauty Products or 10 Fashion Mistakes That Make You Look Older.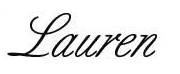 Are you following Fountain Of 30 on Facebook, Twitter, Instagram and Pinterest? We've got lots going on, so join in on the fun! Subscribe to our newsletter here. Oh and we also started a Facebook Group called Aging Backwards for women to discuss everything good and bad about being over 35.
Photos: 1. foundation, iStock | 2. concealer, howtousevinevera.com | 3. blush, Derek Lam 2017 Fall beauty (retouched) | 4. powder, iStock | 5. Sophia Loren 1960s | 6. Madonna Who's That Girl 80s |   7. Pamela Anderson | 8. MAC Listicks  |  9. Donatella Versace, AFP photo | 10. Cara Delevingne, Elle.com
Image Layout: Fountain Of 30