Face oils aren't just for those with dry skin. In fact they are particularly advantageous when it comes to mature, aging skin. The right organic face oil can be very beneficial for all skin types…even oily skin. Oil is attracted to oil so a light oil (ones containing ingredients like evening primrose, aloe vera, jojoba, squalane, hemp, starflower, tea tree oil, marula and grapeseed oil) can balance the skin and work as a moisturizer.
Natural and Organic Face Oils
Yes, you can use any face oil (however many contain filler oils), but there are now plenty of options formulated with high-quality natural ingredients that will leave your skin hydrated, nourished and glowing. So why not go the natural route? It's healthier for you all-around and better for our planet.
Benefits of Using Natural Face Oil
As you continue to use a good quality natural oil you'll begin to notice your face will become brighter, smoother, softer, and more even in no time. Anti-aging face oil can and should be your secret weapon. Oils containing natural ingredients with antioxidant and anti-inflammatory properties can even help your skin keep its glow for those nights when you skimp on your skincare routine. But you rarely do that, right?
YES! I LOOK FORWARD TO #GROWINGYOUNGER
PLEASE SUBSCRIBE ME TO YOUR MAILING LIST.
Best Organic Face Oils
Here are 9 of the best organic and natural anti-aging oils for the face:
This certified organic lightweight facial oil reduces redness, relights skin's natural brightness, plumps and firms. After continued use your friends will ask you what you've been doing differently. This antioxidant oil complex boosts and protects skin cells while restoring collagen and elastin production. It's made of clean, pure argan, blue tansy, açai and active essential oils, so it delivers exactly what your skin needs.
This oil comprised of marula oil, prickly pear seed oil and schisandra extract increases skin's firmness and elasticity with high-end fatty acids and leaves skin feeling soft, silky and touchable. It miraculously leaves a powder-like finish on the skin. Use 3 to 5 drops and massage into clean, damp skin. Or you can mix it with your favorite face cream.
This oil is a blend of 8 botanicals native to Latin America (maqui, maracuja, papaya, acai, rosa mosqueta, chia and prickly pear). It's very lightweight and is absorbed quickly by the skin without leaving behind any greasiness. The combination of its organic ingredients are known to help improve the appearance of tone and reduce fine lines and hyperpigmentation.
This rich, powerful, yet delicate award-wining treatment oil was developed to nourish, smooth and brighten skin. The active ingredients in this facial oil give your skin a rich source of antioxidants and essential fatty acids all sourced from certified organic noni extract, rosehip oil, pomegranate oil and sea buckthorn oil. Your skin will literally glow.
You're going to love this solid oil! It's made with luxurious camellia oil, pink tourmaline gemstones and marula oil so it's like a spa treatment in a jar. Simply warm a small pea-sized amount in your palm and watch it melt. Then pat it on to your face for soft, glowing skin.
This brilliant multi-purpose oil comes from a family farm in California that is USDA-certified organic. The elegant plum oil is rich in essential fatty acids, polyphenols, powerful antioxidants that helps balance, restore and refresh even sensitive skin. It's packed with essential antioxidants, nourishing omega fatty acids 6 & 9 and powerful polyphenols to protect skin against environmental stressors and seals in moisture. Vitamin A & E help with healing and hydration.
This serum oil is ideal for tired, dry, mature skin or any skin that needs a little love. It is the perfect blend of organic evening primrose oil, organic argan oil, organic rosehip oil, organic jojoba, and a handful of organic essential oils such as carrot seed and lavender. Use any extra on the back of your hands or run them through your hair. I don't waste a drop.
This cult-favorite pure power-packed, skin loving oil is simply 100% wild harvested, certified organic, pure rosehip seed oil. It delivers intense all-over nourishment, skin renewal and replenishment for radiant healthy-looking skin. It's quickly absorbed and ideal to help improve overall skin health and leave your skin glowing. It can be used on scars, stretch marks, fine lines and wrinkles.
This Australian intensive organic oil treatment is packed with a mega-dose of essential vitamins and deeply hydrating organic oils like argan, avocado and balancing rosehip oil. It's deeply hydrating and highly effective.
Do you use face oils and do you have a favorite?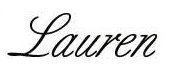 You may also like 11 of The Best Tested Natural and Organic Lip Balms and Glosses and 11 Of The Most Effective Clean, Natural and Organic Face Serums.
Disclosure: Some samples were provided but opinions are expressly my own.
This post contains affiliate links which may give us a commission at no additional cost to you.
Are you following Fountain Of 30 on Facebook, Twitter, Instagram and Pinterest? We've got lots going on, so join in on the fun! Subscribe to our newsletter here. You don't want to miss a post and promise not to bug you to death. We also started a Facebook Group called Growing Younger for women to discuss everything good and bad about being over 40. Additionally Lauren now hosts a podcast called Beauty is a Bitch! and a weekly Instagram Live series called "Growing Younger Gabfest with Lauren."
Image layout: Fountain Of 30
Please pin!