Ever since I was introduced to my first Lip Smacker in grade school, I have been addicted to balms and gloss. I might not have lipstick on every minute of the day, but I can guarantee I have a gloss or organic lip balm on 24/7. I even keep one on my nightstand and will reapply during the night (half asleep). Therefore, I rarely have chapped lips.
But I once read somewhere (I don't remember where) that I women ingest anywhere between 4 to 7 pounds of lipstick (that includes lip balms) in their lifetime. That's astounding. Think about it. Do you really want to be swallowing God knows what in your gloss and balms? So for years now I have been trying to incorporate cleaner balms and glosses into my makeup routine. I'm not so good at lipsticks because there are a few colors I can't live without. I suppose in my mind I think if I coat the lipstick with a healthy gloss it will protect me. I know that's not the case, but it's the lie I tell myself.
Lip glosses have come a long way since my grade school days, and even more so in the past few years. Many have been updated or reformulated without synthetic chemicals, fragrances, animal byproducts and the like which make them better for our health and the environment. Which organic lip balm is best? Here are some of my current favorite lip balms and glosses that are clean and/or organic and contain no questionable ingredients.
YES! I LOOK FORWARD TO #GROWINGYOUNGER
PLEASE SUBSCRIBE ME TO YOUR MAILING LIST.
11 of the Best Organic Lip Balms and Glosses
This gloss is infused with the powerful antioxidants organic Green Tea, Goji and Acai Berry as well as rejuvenating botanicals like nourishing Myrrh, restorative Lemon Balm, soothing Iceland Moss, and hydrating organic Jojoba Oil. It comes in 4 beautiful colors (no lipstick needed) and a clear option and smells like a spa in a bottle.
This vegan Vitamin C stick not only protects your lips but helps repair and condition dry, chapped lips and prevents moisture loss.
This ultra-hydrating USDA Certified Organic lip balm is comprised of antioxidant-rich desert botanical oils including organic jojoba, babassu seed and prickly pear oils to condition lips, while moisturizing humectants help seal in softness. It's lightweight and non-greasy and has a light peppermint scent.
I have come to really love this plant powered and affordable line so it's no surprise I adore this balm. It's enriched with plant-based ingredients like non-micronized Zinc, Jojoba Oil (for hydration) and Raspberry Seed Oil (to smooth and soften).
Kopari Beauty's Moisturizing Lip Glossy with Shea Butter, Coconut Oil and Squalene is a non-sticky, hydrating lip balm that's made of clean ingredients, vegan smells faintly of delicious coconut and vanilla.
This clean 100% organic lip balm soothes, moisturizes dry and chapped lips. All 4 flavors (Acai Berry, Peppermint, Pomegranate, Vanilla Honey) feature organic Mongongo oil sourced from Zambia, Africa. I love to break up the set and give them to friends as gifts.
This one is more like a lip moisturizer, but the combination of shea butter, vitamin E leaves a strong shine and makes it worthy of being called a gloss. It's organic, hydrating and lightly fragrant (orange and vanilla extracts).
This tinted liquid lip balm that nourishes lips is more like a gloss because of it's high shine. Organic jojoba, almond, and argan oils hydrate and soften lips. Shea butter soothes and nourishes. It comes in 6 gorgeous buildable shades.
These balms are ultra hydrating are formulated with with castor oil, rapeseed oil and argan oils and comes in two scents- vanilla and mint. It's deeply hydrating and perfect for overnight and or on top of lipstick.
This hydrating lip cream is more like a high gloss liquid lipstick yet is made from powerful ingredients like Organic Rose Hip Oil, Elderberry Fruit and Plumeria Flower Oil Extracts to hydrate and moisturize. Ruby Powder nurtures and softens lips while protecting them against environmental stressors. Available in 5 stunning colors.
Zero waste yet decadent, this moisturizing gloss has an amazing flavor of vanilla, monk fruit and peppermint oil. You'll be hooked.
Did I miss your favorite? Please share!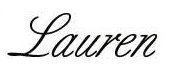 You may also like to read more of Lauren's beauty and product reviews like 12 Of The Best Facial Cleansers For Aging/Sensitive Skin and 11 Calendula Natural Skincare & Haircare Products to Try.
This post contains affiliate links which may give us a commission at no additional cost to you.
Are you following Fountain Of 30 on Facebook, Twitter, Instagram and Pinterest? We've got lots going on, so join in on the fun! Subscribe to our newsletter here. You don't want to miss a post and promise not to bug you to death. We also started a Facebook Group called Growing Younger for women to discuss everything good and bad about being over 40. Additionally Lauren now hosts a podcast called Beauty is a Bitch! and a weekly Instagram Live series called "Growing Younger Gabfest with Lauren."
Please pin!