One of the most popular "natural" skincare and haircare ingredients these days is calendula. What is caldendula (pronounced kuh-len-juh-luh) you might be wondering? It's a daisy-like plant also known as "pot marigold" and it has been used as a medicinal plant for centuries, due to its anti-inflammatory properties and aid in healing.
Calendula gets its name from the Latin word kalendae, which means new moon or the first day of every month. That's because this bright yellow and orange perennial is believed to only bloom on the first of the month. Calendula extract, which comes from the leaves, petals and seeds of the flower, is traditionally used in Ayurvedic and Chinese Medicine, but is also used in Western medicine to internally treat ulcers, prevent muscle spasms, reduce fevers and more.
Skin Benefits of Calendula
Calendula in skincare and hair care is used to treat everything from inflammation to dryness and it's phenomenal for sensitive skin. What are some of the benefits?
YES! I LOOK FORWARD TO #GROWINGYOUNGER
PLEASE SUBSCRIBE ME TO YOUR MAILING LIST.
1. It's anti-inflammatory
Inflammation is the root cause of many skin issues such as rosacea, eczema, breakouts, sensitivity and even the breakdown of collagen. The anti-inflammatory properties in calendula come from the flower's potent dose of flavonoid, saponins and triterpenoids. These give calendula the ability to prevent your body's release of histamines which can cause redness, pain, allergies and inflammation.
2. It's ultra moisturizing
Just like a diet rich in essential fatty acids is good for your health, the fatty acids in calendula is also good for your skin and hair. They allow skin cells the ability to absorb nutrients and hold onto water longer, which is ideal for those with exceedingly dry skin.
3. It protects skin from external environmental aggressors
The same flavonoids in calendula are also a powerful antioxidant, which helps protect your skin against free radical damage. Free radicals emitted by UV light causes skin to deteriorate. This can result in everything from fine lines, wrinkles, dark spots, hyperpigmentation, skin laxity and even skin cancer. Antioxidants, like the flavonoids in calendula extract, pair with those free radicals, essentially neutralizing them before they can do damage to the skin.
4. It helps repair skin & hair
For centuries calendula has been used for healing wounds and scars. The healing properties come from calendula's ability to increase blood flow and oxygen to the skin. This increased blood flow to your skin means more nutrition, which helps your skin function healthier and look its best.
5. It helps firm skin
The nourishing benefits of calendula can help plump the surface of your skin, thereby making it appear tighter and supple. In the long term, both the anti-inflammatory and antioxidant properties help to protect your skin's collagen and elastin supply.
* Note: If you are allergic to ragweed, daisies, marigold (or flowers in the asteraceae family), it's probably best to skip calendula as it could lead to an allergic reaction. If you are concerned, please check with your healthcare provider before adding calendula into your skincare routine.
Calendula Skincare & Haircare Products To Try
This face wash breaks down dirt, oil and impurities without compromising the moisture barrier, helping skin look hydrated and feel soothed, not dry or tight. It's ideal for normal to oily skin and sensitive skin that's prone to breakouts.
This vegan face moisturizer is more like a balm for dry, sensitive skin. Calendula helps reduce irritation, while borage seed oil and trehalose deeply moisturize skin.
Revive your eyes with Wander Beauty's award-winning single use Baggage Claim Gold Eye Masks. Each mask is infused with calendula, aloe leaf, amino acids and peptides to soothe, depuff and awaken the delicate eye area. I live for these eyes masks.
This conditioner containing calendula enhances volume and fullness while also supporting healthy, long-term hair growth. It's 97% naturally derived too.
This concentrated, pro-aging moisturizer deeply hydrates and nourishes skin without feeling heavy. It helps to protect against environmental stressors, correct damaged tissue and minimize the appearance of wrinkles. Ideal for dry, sensitive or neglected skin (or anyone recovering from prolonged exposure to the elements), this cream's luxurious and fast-absorbing formula also helps to soothe inflammation, reduce redness and improve skin's firmness and elasticity. It contains calendula, sea buckthorn (rich in antioxidants and omega fatty acids) and sunflower (helps skin retain moisture).
This travel sized concentrated healing ointment is ideal for eczema, dry patches, cracked heels and is a great makeup remover. It's free of alcohol, water, emulsifiers and synthetic preservatives and is safe for the entire family.
This nutrient rich hair spray is a light heat protectant and smoothing serum as well as a scalp treatment.
This hypo-allergenic, fragrance-free, essential oil-free gentle and comforting facial cleanser softens and soothes stressed-out skin. It is ideal for those with skin sensitivities.
Another Kiehl's product? Yes. The fact that they have an entire line containing canlendula is proof it's effective. Their toner is aalcohol-free, non-acnegenic and helps balance oil for all skin types, without irritation.
This cream has a cult following and guess what? It has calendula in it. I keep it on my night stand and apply it before bed. The camomile is very calming.
After your morning skincare routine, use a few pumps of these mineral drops as a primer to protect your skin against the long-term aging effects of UVA rays. It blends effortlessly into skin without sticking or leaving a white cast. This lightweight sunscreen is powered by a sun repair complex featuring niacinamide, squalane, green tea, chamomile and calendula.
Do you have a favorite calandula skincare or haircare product?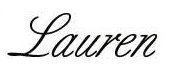 Sources: Wikipedia, WebMD, Stylist Co UK
This post contains affiliate links which may give us a commission at no additional cost to you.
Are you following Fountain Of 30 on Facebook, Twitter, Instagram and Pinterest? We've got lots going on, so join in on the fun! Subscribe to our newsletter here. You don't want to miss a post and we promise not to bug you to death. We also started a Facebook Group called Growing Younger for women to discuss everything good and bad about being over 40. Be sure to listen to Lauren talk about all things anti-aging on the new podcast "Beauty is a Bitch!"
Image layouts: Fountain Of 30
Please pin!