Our lips are a focal point of the face yet we often neglect them. It's one of the first places we shows signs of aging yet many of us haven't done much for them less a swipe of Chapstick here or there. Over time lips can experience volume loss, loss of line definitions and lines around the mouth (smoker's lines). Therefore our lips can start to appear thin, unbalanced or asymmetrical as we age. However you can protect your lips from aging with the proper lip care routine.

How to Protect Your Lips From the Visible Signs of Aging
Lips are quite different than other parts of our skin yet like the eye area, they are actually much more delicate. They tend to to dry and flake more rapidly than the skin on the face. Dehydrated lips can also look rather shriveled, develop cracks and even lose their natural color.
A proper lip care routine helps. What is a proper lip care routine you ask? It includes exfoliation, moisturizing and the occasional use of a lip mask. It also requires SPF.
1. Use SPF During The Day
You're applying sunscreen to your face and body, but forgetting your lips? Lips need sunscreen to prevent them from drying out and becoming chapped and flaky. With proper SPF protection you can safeguard your lips. Choose lip treatments and balms that already include SPF (at least SPF 15) in their formulations and contain moisturizing ingredients like hyaluronic acid, vitamin E, glycerin and shea butter.
Here are some lip balms with SPF I like.
This SPF lip balm with aloe and vitamin E will protect and moisturize your lips all day long. It's a hydrating formula with aloe and vitamin E ideal for everyday lip protection.
This lip balm is formulated with a moisturizing blend of bee and candelilla waxes as well as castor seed, olive oils and glycerin.
With a calming flavor of vanilla and coconut combines with organic, Fair Trade Certified coconut oil & cocoa butter you'll love this broad spectrum SPF 15 lip balm.
This one has been a favorite of mine for years! It contains vitamin E, shea butter and antioxidants. It also helps your lipstick stay on for hours and hours.
This fragrant and paraben-free SPF lip balm is ideal for those with sensitive skin. It's formulated with a blend of hydrating ingredients, like petroleum, glycerin, castor seed oil and shea butter. It's also a steal at under $4.
2. Use a Replenishing Lip Treatment at Night
Nighttime is when your lips replenish themselves, so why not help them along with a healthy dose of ultra moisture? I always keep some on my nightstand and apply to my lips (and use hand cream) right before I turn out the lights.
Here are some lip treatments I love.
This daily lip treatment contains a peptide designed to reduce the appearance of wrinkles around lips, while atelcollagen increases lip volume without unpleasant stinging. Infused with soothing avocado oil and vitamin E, this complex helps hydrate and rejuvenate for smooth, luscious lips.
This intense lip moisturizing treatment with natural emollients, waxes and oils shields lips from dryness while hydrating when you sleep and gets them ready for lip color the next day.
I adore this thick, emollient overnight lip treatment.
This deeply hydrating lip treatment doesn't just coat the lips, but brings lips back to life using restorative natural oils in a comfortable cashmere-soft, glossy balm. I rub the excess into my cuticles.
This proprietary formula replenishes the appearance of volume and contour. Potent antioxidants defend against environmental stressors. Hyaluronic acid delivers immediate and intense hydration to help lips look fuller and more youthful. I have been known to use this over my lipstick during the day too.
3.

Protect Your Lips from Aging

: Exfoliate!
Exfoliation is important almost everywhere on your skin – including your lips. It boosts cell turnover and improves the appearance of rough texture. Exfoliation can also greatly help remove flakiness from chapped lips in gentle manner. Just please don't over-exfoliate or scrub too hard which can lead to bleeding and infections. Exfoliating your lips a couple times a week will do.
This delicious rose scented, gentle exfoliating lip polish is formulated with pure sugar crystals, ultra-hydrating exotic oils, and shea butter for the perfect silky lips.
This 2-in-1 moisturizing lip scrub is packed with Ecobeads: a natural, dissolving exfoliant to buff away dry skin, plus a blend of creamy butters to add a blanket of hydration. It's infused with mango butter, shea butter, and Argan oil to help nourish and protect.
This is the first lip scrub I ever used so I am faithful. Remove dry, dead skin by gently exfoliating with Sara Happ's original Lip Scrub before hydration and say hello to ridiculously soft, supple and kissable lips.
This brown sugar-based hydrating scrub gently buffs and smooths dry, flaky lips while maintaining moisture.
You'll get 2 berry and 2 vanilla so I'd gift a couple to friends who will be forever grateful. Made from organic mongongo oil from Africa, which is high in vitamin E, essential fatty acids, and other nutrients. Paired with Fair Trade Certified™ sugar to gently buff away flaky, dry skin with organic coconut oil and olive oil to moisturize (like jojoba oil), so you know your lips are replenished all day.
4. Use a Lip Mask a Couple Times a Week
After you exfoliate, follow up with a replenishing lip mask. A lip mask is essentially a lip balm that has an extra dose of hydration to help visibly dechap and restore the contours of your lips. A mask will inject a mega dose of hydration and moisture so you wake up with much smoother, softer lips.
This lip mask is a 2 in 1 solution! Key ingredient complex, Volulip™, plumps lips up with moisture, helping to reduce lip lines and wrinkles. Patented complex, DuraQuench™'s Intelligent Hydration, forms a structural layer on the lips, helping to reinforce the skin's natural barrier while locking in moisture for up to 72 hours!
Eco Lips Intensive Overnight Lip Mask will nourish and moisturize while you sleep so you wake up with soft kissable lips! organic jojoba, coconut and argan oils nourish while gotu kola extract supports collagen and helps to rejuvenate dry, cracked and chapped lips. Blackberry fruit extract, high in vitamins A, C, and K, rounds out the formula to renew the skin barrier.
This clean, vegan lip mask employs a plant-based retinol alternative that gently renews lip appearance, while hydrating and significantly improving the look of fine lines for soft, smooth lips.
This overnight lip mask replenishes, hydrates, and calms, so you wake up to smoother, softer-, plumper-looking lips. It contains topical melatonin and Persian silk tree extract to help support skin's visible melatonin levels and provide antioxidant benefits and hyaluronic acid to hydrate and support moisture retention.
This Allure Beauty Award Winner is a leave-on lip mask that delivers intense moisture and antioxidants while you sleep with its Moisture Wrap™ technology and Berry Mix Complex™ formula.
Do you protect your lips from aging? What are your favorite lip care products?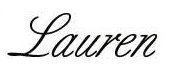 This post contains affiliate links which may give us a commission at no additional cost to you.
Are you following Fountain Of 30 on Facebook, Twitter, Instagram and Pinterest? We've got lots going on, so join in on the fun! Subscribe to our newsletter here. You don't want to miss a post and we promise not to bug you to death. We also started a Facebook Group called Growing Younger for women to discuss everything good and bad about being over 40. Be sure to listen to Lauren talk about all things anti-aging on the new podcast "Beauty is a Bitch!"
Please pin!