As you already know, I am always on the hunt for the perfect mascara. One that gives you "fake looking," lush, long lashes without extensions. Yet if I could find the best lengthening mascara that didn't use toxic chemicals, didn't test on animals and was safe for our planet, that would be preferable. Luckily there are many natural and organic mascaras available today.
The Best Natural and Organic Mascaras
Just a handful of years ago choosing a clean and safe mascara that actually worked and checked all of the boxes seemed like a pipe dream. Now there are so many wonderful options that I had a hard time culling the list down! These natural and organic mascaras lengthen and fill in our lashes and leave them feeling soft, healthy and enviable. Most importantly, they protect our health and planet. A couple can be found at the drugstore and expect to pay around $25, but hey, you're worth it! Here are my top 9 picks:
YES! I LOOK FORWARD TO #GROWINGYOUNGER
PLEASE SUBSCRIBE ME TO YOUR MAILING LIST.
I have been using this mascara for years, and to say I am a fan is an understatement. To me, it's just a bonus that it's also free of gluten, BPA, parabens, phthalates, synthetic fragrance and mineral oil. It's infused with licorice root and peach leaf extracts. This clean formulation volumizes like crazy, doesn't clump and doesn't flake, so you can add coat after coat. This organic mascara is also water-resistant.
This organic Ultra Lengthening Mascara separates lashes without clumping, smudging or flaking and coats lashes with healthy conditioners, never stripping them of their natural protective agents. The formula is a mixture of black tea, berries and cocoa pigments that creates the perfect shade for darkening lashes, while also lengthening and separating them. Plus, it's cruelty-free, vegetarian and made in the USA.
This award-winning mascara is a cult favorite and it's for good reason. It instantly creates the look of lash extensions and won't clump, flake or smudge.
This 2020 Allure Best of Beauty Award Winner is 100% cruelty- and clump-free. It doesn't contain petroleum, parabens, gluten, coal tar, aluminum or fibers either. It's simple vegan, plant-based ingredients work to lengthen and separate lashes.
Want a feathery-soft mascara that doesn't smudge or flake? Then Juice Beauty's Phyto-Pigments Ultra Natural Mascara might be for you. The non-drying nutrient-rich formula emphasizes natural lash definition while also adding dramatic length. It's made from purple carrot phyto-pigments, organic aloe leaf juice, plant wax and rose powder (all of which are pronounceable). The slender brush for perfect application is the icing on the cake. And it's cruelty-free and packaged in eco-friendly materials.
This ILIA mascara has a brush that rivals most mascaras and has changed the game for natural mascaras. The nourishing formula is made with organic bee and carnauba waxes, shea butter, and keratin that will protect, nourish and enhance your lashes for any look. And you simply remove it with warm water (no soap needed). Not surprisingly, this organic, healthy mascara is winning awards left and right
This fan favorite mascara is double-sided. One side is a cornstarch-based primer and the other is a black Jojoba Esters plant-powered mega-lengthening mascara. And you can find it at mass retailers.
If you're looking for a formula that's hypoallergenic check out Kosas' Big Clean Mascara. It's loaded with ingredients that will leave lashes healthier and looking good. It's powered by a hair care serum of castor oil nourishes and provitamin B5 that helps revive lashes. Beeswax provides body and active peptides support healthier, fuller hair. The oversized, arched brush with spiraled bristles ensures each lash will be volumized, lengthened and curled…for up to 12 hours.
This mascara boasts 10x the lash volume and lash strengthening. The conditioning formula coats, lengthens and lifts lashes with a five-ball brush applicator that reaches every lash. Black iron mineral pigments and bamboo extract make for a creamy, luxurious and conscious mascara that contains no parabens, GMOs, sulfates or phthalates.
Do you have a favorite organic mascara? Is there one on this list that you would like to try?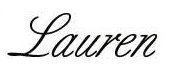 You may also like to read more of Lauren's beauty and product reviews like 12 Of The Best Facial Cleansers For Aging/Sensitive Skin and 11 Calendula Natural Skincare & Haircare Products to Try.
This post contains affiliate links which may give us a commission at no additional cost to you.
Are you following Fountain Of 30 on Facebook, Twitter, Instagram and Pinterest? We've got lots going on, so join in on the fun! Subscribe to our newsletter here. You don't want to miss a post and promise not to bug you to death. We also started a Facebook Group called Growing Younger for women to discuss everything good and bad about being over 40. Additionally Lauren now hosts a podcast called Beauty is a Bitch! and a weekly Instagram Live series called "Growing Younger Gabfest with Lauren."
Please pin!