This is a sponsored post. Did you know there are over 50 million women in the US currently going through menopause? 6,000 women enter menopause each day. Those numbers are staggering, and yet women in menopause are being underserved, and in many cases, ignored. Finally there is a modern, affordable menopause brand created by women, for women….readily available. And by available I mean now it's at Ulta Beauty…in 700 of their stores and online! In fact Womaness is the first and only menopause brand available at Ulta. Stores are now carrying a range of "head-to-toe" solutions which includes products for hot flashes, sexual wellness and skin & body care.
Womaness is Clean And Affordable!
What I appreciate about Womaness is that their effective products are clean and affordable, therefore making them accessible by all. Because let's face it, all women will endure menopause. There is no escaping it. So what does "clean" ingredients mean exactly?
YES! I LOOK FORWARD TO #GROWINGYOUNGER
PLEASE SUBSCRIBE ME TO YOUR MAILING LIST.
Vegan, soy-free and gluten-free
Cruelty-free and free of animal derived ingredients
No estrogen or added hormones (which is ideal for women already on HRT and for those who can't take hormones)
No phytoestrogen (plant-based compounds that mimic estrogen)
Free from parabens, phthalates, sulfates, artificial colors, formaldehyde & mineral oils
Dermatologist & allergy tested
Womaness Menopause Solutions Now at Ulta
Just take a look at the Womaness product line now available at Ulta. There is a solution that can help every woman with each of her specific needs while going through perimenopause or menopause. As you can see, they don't cost a fortune!
Fountain Of Glow Vitamin C Serum, $21.99
Let's Neck Neck and Decolotte Serum with Cooling Applicator, $24.99
The Works, Hydrating All Over Body Cream, $19.99
Me.No.Pause Natural Menopause Supplement, $39.99
Active Glow Natural Supplement for Inner and Outer Beauty, $26.99
Let Me Sleep Natural Supplement (that helps you get to sleep and stay asleep), $24.99
CoCo Bliss Coconut-based Lubricant and Vaginal Moisturizer, $18.99
The fun names of the products resonate with my humor. Fountain Of Glow, Let's Neck and Me.No.Pause are so clever. I always say, one has to keep a sense of humor while aging.
Let's Neck neck and Decolotte serum is my favorite! No wonder it's their best-seller. My neck is showing the most significant signs of change and so little else on the market addresses the problem well. The cooling applicator delivers just the right amount of product and I have noticed firmer, smoother skin.
Aren't you relieved that you can easily get some relief with Womaness menopause solutions?
Shop Womaness at Ulta.com and in select Ulta stores. Find Womaness on Ulta's Wellness Shop.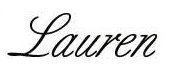 You may also like to read more of Lauren's beauty reviews and tips like What's New In (Mostly) Tinted Sunscreen: 11 Of The Best To Try Now and Lip Service: How to Protect Your Lips From Aging.
Are you following Fountain Of 30 on Facebook, Twitter, Instagram and Pinterest? We've got lots going on, so join in on the fun! Subscribe to our newsletter here. You don't want to miss a post and we promise not to bug you to death. We also started a Facebook Group called Growing Younger for women to discuss everything good and bad about being over 40. Be sure to listen to Lauren talk about all things anti-aging on the new podcast "Beauty is a Bitch!"
Please pin!