You know I'm always harping on about wearing sunscreen every. single. day. It's essential and the first piece of advice I give anyone when they ask me what my number one anti-aging non-negotiable is. I wear a sunscreen for my face or tinted sunscreen 365 days a year. Rain or shine. SPF blocks free radicals emitted by UV light, which causes skin to deteriorate. This can cause everything from fine lines, wrinkles, dark spots, skin laxity and even skin cancer.
New Tinted Sunscreens
But I have to admit I prefer the sunscreens I wear on my face to be some sort of complexion-balancing tinted primer. I apply these base-products over a clean, freshly serumed and moisturized face to even out my skin tone, before my foundation. Yes, they used to not combine well with makeup but boy have they come a long way. Many tinted sunscreens even have skin-enhancing benefits like vitamins and antioxidants.
Keep in mind tinted sunscreens come in various formulas (liquid, cream, powder) and finishes (dewy, matte, satin), and feature sheer, medium and full-coverage options. Whether you're looking for an incredible all-in-one product or just want to double up on your SPF, tinted sunscreens are the answer. Just remember to reapply every couple of hours. Especially of you are headed outdoors or driving in your car (harmful UVA rays penetrate the windows).
YES! I LOOK FORWARD TO #GROWINGYOUNGER
PLEASE SUBSCRIBE ME TO YOUR MAILING LIST.
Best New Tinted Sunscreens for Your Face
There are some new sunscreens on the market which I had a chance to try. They range from SPF 15 all the way up to broad-spectrum SPF 50. Plus they come in mineral, chemical and hybrid formulas. But I have to admit, no SPF 15 made the cut because I feel that's too low.
Here are my picks of tinted sunscreens and primers that protect, correct, blur and more.
This brand-new primer sunscreen is meant to be used pre-makeup, but if you like light, sheer coverage you may want to use it solo. Most mineral SPFs deposit a white, chalky cast, but not this one. It will give your skin a gorgeous, peachy-gold glow that enhances any skin tone. This sheer lightweight formula protects against UVA/UVB rays, free radicals and blue light while preventing moisture loss and photoaging. Pack Up & Glow is a blend of moisturizing squalane, hydrating hyaluronic acid, and antioxidants vitamin D and green tea that repairs as it protects.
Always a dermatologist favorite, this lightweight broad spectrum UVA/UVB and SPF 50 tinted sunscreen will give you a flawless finish. It's one of my personal faves.

Before you get too excited about the price, this one is not tinted. However, it made the cut because it has antioxidants, is moisturizing and plays well with makeup. I thought from the packaging it had tint so I was a little bummed to find it didn't. But when I saw how well my foundation applied after it had dried for 10 minutes, I was sold.
Using an advanced antioxidant complex, this slightly tinted restorative formula goes beyond UVA and UVB protection. It reduces the appearance of fine lines and wrinkles, improves the skin's texture and evens skin tone with sheer coverage.
This super-hydrating moisturizer with a universal vanishing tint shields skin from aging UVA/UVB rays with broad spectrum SPF 30 mineral sunscreen. Skin-loving vitamin E, green tea, pomegranate and goji berry provide powerful anti-oxidant benefits, while avocado oil, argan oil and shea butter nourish and moisturize.
The coverage of this mineral-based primer is so good I can actually forgo foundation. The tinted semi-matte formula comes in four shades that can be built up to medium coverage.
This lightweight, moisturizing all-mineral sunscreen evens and brightens skin with a glowing tint that is good for most skin tones. Powerful antioxidants help protect skin from pollution, IR rays and blue light. And it doesn't leave white residue. It's for good reason it won SHAPE Magazine's "Best Tinted Moisturizer 2021" Beauty Award.
This sunscreen from Tizo has been one of my favorites for years, but it has been updated and reformulated. This light-weight, mineral-based cream works to reflect and refract harmful rays. The gentle formula soothes and calms skin while antioxidants defend against free radical damage.
Another one preferred by dermatologists, EltaMD UV Elements Broad-Spectrum SPF 44 protects skin from damaging UVA and UVB rays to prevent premature signs of aging and burning. The tinted formula masks imperfections while protecting skin from harmful environmental aggressors. Hyaluronic acid quenches dry skin while antioxidants combat free radicals.
OK this one is not tinted either, but deserves a mention because it's awesome! It safeguards your skin from damaging UV rays with the power of nature's most potent plants and minerals. This new mineral sunscreen is vegan and formulated without parabens, gluten, petroleum or synthetic fragrances. This lightweight mineral non-nano mineral sunblock is ocean safe and free of reef-bleaching chemicals. It's a blend of antioxidant desert plant oils to nourish your skin and it is lightly scented with essential oils. After it dries (10 minutes) makeup goes on flawlessly.
If you can score one from France even better (read "Sunscreens: Myths, Facts and What You Need To Know" to find out why). But this lightly tinted 100% mineral face sunscreen SPF with titanium dioxide provides stellar broad-spectrum SPF 50 protection. It's non-greasy, fast-absorbing texture and has a matte finish.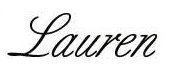 This post contains affiliate links which may give us a commission at no additional cost to you.
Are you following Fountain Of 30 on Facebook, Twitter, Instagram and Pinterest? We've got lots going on, so join in on the fun! Subscribe to our newsletter here. You don't want to miss a post and we promise not to bug you to death. We also started a Facebook Group called Growing Younger for women to discuss everything good and bad about being over 40. Be sure to listen to Lauren talk about all things anti-aging on the new podcast "Beauty is a Bitch!"
Please pin!