One subject that has dominated beauty recently is the skin barrier. Much of this new obsession can be attributed to social media, which has popularized barrier-friendly trends like "slugging" (slathering the face with petroleum jelly or Aquaphor overnight) probiotic skin care (for maintaining the surface-level microbiome) and skin-cycling routines (which alternate between active treatments and restorative ones).
What Is The Skin Barrier?
The skin barrier is the outermost layer of the epidermis (skin) that guards against external stressors. External stressors are things like UV rays, extreme weather, pollution, bacteria, harsh exfoliants, certain medications, etc. When not properly protected the skin barrier can start to crack, which can leave the skin more vulnerable to free radical damage. What's that? According to Medical News Today, free radical damage is basically when important components of the cells oxidate and lose their ability to function normally and/or die.
According to Dr. Whitney Bowe, "Luckily your skin is a smart, protective shield that's constantly making decisions about what's allowed to enter the skin and what to block." One way to maintain a healthy skin barrier is to not over exfoliate. Another way is to add a barrier repair product which also acts as a protective seal on the skin. Look for ingredients like glycerin, nicotinamide, hyaluronic acid, squalane, ceramides and natural moisturizing factors. The formulas tend to be thicker than lotions and creams so you want to make sure to apply it last in your skincare routine as they act like a protective coat of armor.
YES! I LOOK FORWARD TO #GROWINGYOUNGER
PLEASE SUBSCRIBE ME TO YOUR MAILING LIST.
You may be wondering, which skin barrier cream would be best for me? Read on.
The Best Skin Barrier Creams
This vegan hydrating face cream contains active lipids, peptides, small-particle hyaluronic acid and rich shea butter, for firmer, plumper skin. It helps to restore lipids in the skin barrier, including ceramides and fatty acids.
Better than Vasoline this cult balm (a favorite of Beyoncé and Emily Ratajkowski) with a paraffin-based formula also contains glycerin, panthenol and bisabolol which is meant to soothe and condition skin that's feeling raw and irritated.
This fast-absorbing, cushiony, dermatologist-tested moisturizing cream with five ceramides and panthenol supports a strong skin barrier, adds moisture and boosts elasticity. It's now supercharged with more actives, including vitamin-derived panthenol and their proprietary 5-Cera Complex. It is ideal for those with rough, dry, itchy skin.
Don't be put off it says "Incontinence" on the packaging. OK, so it's also used for diaper rash, but it makes a great skin barrier cream. It's formulated with zinc oxide and dimethicone for those with damaged skin.
This super rich barrier cream nourishes dry to very dry skin that can be caused by various types of external and internal aggressors. It visibly soothes, reduces redness and supports skin with ingredients like soothing Colloidal oatmeal, glycerin, urea, squalane and Beta Glucan, which is plant based. It works really well on dry patches too.
If you are looking for a lighter barrier cream, Toleriane Double Repair Face Moisturizer contains ceramides and glycerin to strengthen the barrier and lock in moisture. It's oil-free so it's a great option for those who have sensitive skin or are acne-prone.
Yes, it's from that 3M but unlike sticky pads, this fragrance-free cream doesn't budge! It protects the skin against potential irritants and aids in skin healing.
Silks Tripe Lipid Cream is clinically formulated with 1.5% pure ceramides, 4.0% pomegranate sterols, and 1.8% fatty acids and squalene to fight signs of aging and strengthen the skin's barrier. It compares to SkinCeuticals Triple Lipid Restore 2:4:2 but costs almost a third less.
Here's another option for those with sensitive, dry skin and the price is right. This barrier cream has a low pH, uses 93% naturally-derived ingredients such as panthenol and madecassoside, and is formulated without potential irritants like fragrance, artificial color and parabens.
Designed to soothe inflammation, this cruelty-free barrier balm contains buckwheat honey, fig extract, propolis (produced by honeybees from substances collected from parts of plants, buds, and exudates) and royal jelly (a milky secretion from the throat glands of worker honeybees that's rich in carbs, protein, amino acids, fatty acids, vitamins and minerals) that replenishes and repairs dry, distressed skin.
Yes, this one has been around since the dawn of time (1930). I remember my grandmother always kept some Eight Hour Cream in her handbag for her hands. This skincare icon is a blend of petroleum and lanolin meant to help heal chapped skin anywhere on the body, even the face.
Do you use a barrier cream? Which one is your favorite?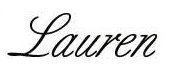 Read some of my other anti-aging beauty posts like 11 Beauty Products I Discovered in 2022 That I Will Continue To Use in 2023 and 10 Amazing Anti-Aging Pumpkin Skincare Products You Will Want To Try
This post contains affiliate links which may give us a commission at no additional cost to you.
Are you following Fountain Of 30 on Facebook, Twitter, Instagram and Pinterest? We've got lots going on, so join in on the fun! Subscribe to our newsletter here. You don't want to miss a post and promise not to bug you to death. Join our Facebook Group called Growing Younger where women discuss everything good and bad about being over 50. Additionally Lauren hosts a bi-weekly podcast called Beauty is a Bitch! and an Instagram Live series called "Growing Younger Gabfest with Lauren."
Please pin!