The anti-aging skincare world is confusing enough, but add prices that are insanely high (like over $200) and suddenly you feel like it's out of your reach and you are doomed to shrivel up like a prune. The (really) good news is that now there are amazing industry disruptor products that are providing us with amazing options for the expensive luxury counterpart that don't break the bank.
Do they contain all of the same ingredients? Not always, but they are pretty dang close and will give you very similar results for a lot less money. I figure if you can save money on some of your skincare, go for it. (Especially these days when the prices of everything seems to be skyrocketing).
Some might argue that dupes undermine prestige brands (Read Dupes Undermine Prestige Brands) but I contend beauty should be approachable and some of these prestige brands are not. If you can find a pretty good match for less money, why not try it? If it's the difference between not using a product your skin needs or using the prestige option sparingly or on special occasions (and running the risk of it turning bad) I say, go for the cheaper alternative and use it!
YES! I LOOK FORWARD TO #GROWINGYOUNGER
PLEASE SUBSCRIBE ME TO YOUR MAILING LIST.
So without further ado, here are my picks for the best anti-aging skincare dupes money has to offer.
Splurge Vs. Steal: Anti-Aging Skincare
Splurge
SkinCeuticals C E Ferulic, $168
Everybody raves about this product. It was the "first" vitamin C serum launching in 2005. Since then dermatologists and beauty editors alike have sworn that its formula which features vitamin C, vitamin E, and ferulic acid is the holy grail. In fact I remember buying my first bottle in 2006 and I swear it was a lot less money back then. Yet, it left my skin visibly smoother, plumper and brighter after a few months of use. But eventually I stopped using it because it was so expensive.
Steal
Brandefy Skin 15% Vitamin C + E + Ferulic Acid Serum, $49
Brandefy is actually an app, which is marketed as "the authority on dupes." Now they have a skincare brand called Brandefy Skin which formulates amazing dupes where they see a need based user's requests, opinions, and feedback. The products I have tried from the line are fantastic and much less expensive than the "other guys." Case in point? This CE Ferulic dupe. It's a third of the price and is legit the same. It even has the "hot dog water" smell the original is known for.
Splurge
La Mer Crème de la Mer Moisturizer, $200 for 1 oz.
Seriously? What exactly makes this moisturizer that's so coveted and celeb-approved so great? The main ingredients in Crème De La Mer include seaweed extract, a concoction the brand calls "Miracle Broth," and lime tea. It also has glycerin, panthenol, petrolatum, and lanolin, as well. The rich formula heals, protects, moisturizes, and most importantly, reduces the appearance of fine lines and wrinkles. But the price is straight up insane.
Steal
Charlotte Tilbury Magic Cream Moisturizer with Hyaluronic Acid, $64 for 1 oz.
Cult-favorite Magic Cream is an age-defying moisturizer that contains hyaluronic acid, vitamins C and E, and a peptide complex to minimize the appearance of fine lines and wrinkles. It brightens and hydrates the skin. Many claim it is better than La Mer and it's almost a quarter of the price for the same amount of cream.
Bigger Steal
Weleda Skin Food Original Ultra-Rich Cream, $17.99 for 2.5 oz
If your skin is extra dry and rough, you will drink up this ultra-rich cream. It contains rosemary, chamomile and pansy extracts blended with sunflower and sweet almond oils that will give your skin a ton of needed moisture. And for this price you can slather it on all over other dry spots too. Many claim this cream works even better than La Mer and it's a fraction of the price.
Splurge
Estee Lauder Advanced Night Repair Serum, $110
This serum is the holy grail of anti-aging serums and has been for decades (and it's patented until 2033). But the price keeps going up and up. This serum plumps the skin with 72 hours of hydration and strengthens the skin barrier in just 4 hours.
Steal
MISSHA Time Revolution Night Repair Ampoule, $28.58
Time Revolution serum contains 10 probiotics that moisturize, strengthen and brighten the skin. And like Estee Lauder Advanced Night Repair, is also contains squalane for moisturizing and protecting the skin and sodium hyaluronate for adding hydration to the skin. It also contains niacinamide (vitamin B3) which has anti-inflammatory, anti-aging, brightening and balancing properties. It's so close, the main difference being the price.
Splurge
Drunk Elephant Virgin Marula Luxury Face Oil, $68
Marula Oil is rich in critical antioxidants and omegas 6 and 9 (I have learned how important these are for aging skin) that moisturizes, nourishes, and visibly balances while restoring a youthful-looking glow. This 100% marula oil is a game-changer.
Steal
The Ordinary 100% Cold Pressed Virgin Marula Oil, $10
Leave it to The Ordinary to make the exact same 100% pure virgin marula oil for a fraction of the price. Why pay more when it's the exact same thing? It's a dead match.
Splurge
SkinCeuticals Triple Lipid Restore 242, $136
This patented anti-aging cream claims to refill cellular lipids and nourish dry, aging skin. Triple Lipid Restore 2:4:2 is an anti-aging cream that contains the optimal and patented lipid ratio of 2% pure ceramides 1 and 3, 4% natural cholesterol, and 2% fatty acids, which is proven to nourish skin and correct signs of aging. This unique lipid correction cream contains the first 2:4:2 cholesterol-dominant ratio to help restore skin's external barrier and support natural self-repair.
Steal
Brandefy Skin Silks Triple Lipid Cream, $56.05
With 4% niacinamide, SmoothTide3™ peptide complex and hyaluronic acid, Silks Triple Lipid Cream is a dead ringer for triple Lipid Restore 242. It hydrates and refines dull skin while also replenishing nutrients to leave your skin glowing all day. It's also about a third of the price.
Splurge
Drunk Elephant T.L.C. Sukari Babyfacial™ AHA + BHA Mask, $80
This weekly treatment mask contains 25% AHA and 2% BHA and is revered for fading dark spots, unclogging pores and softer skin. However it's expensive and potentially very irritating to sensitive skin types.
Steal
The Ordinary AHA 30% + BHA 2% Exfoliating Peeling Solution, $8
The Ordinary's Peeling Solution has 30% AHA which is actually 5% more than Babyfacial. This product is seriously potent and helps to exfoliate, fade dark spots and unveil a brighter, smoother complexion. But unlike Babyfacial, this product is a peel and not a mask. However they function the same and give the same results. And did you see that price?
Splurge
First Aid Beauty Facial Radiance Pads, $36 for 60 pads
I have to admit I am a fan and frequent user of The Facial Radiance pads from First Aid Beauty. They are a daily treatment pad with lactic and glycolic acids to safely and effectively exfoliate, tone and brighten the skin. Lactic acid and hyaluronic acid help hydrate the skin. They are not crazy expensive but if you can find a great dupe for less, I say "why not?'
Steal
Nip + Fab Glycolic Acid Night Face Pads with Salicylic and Hyaluronic Acid, $12.14 for 60 pads
These Nip + Fab pads contain the same ingredients as First Aid Beauty pads for a third of the price. They also remove the outermost layer of dead skin cells and unclogs to reveal brighter, more even skin underneath. And they hydrate with hyaluronic acid. I was given these in a gift bag and was blown away.
Splurge
Tata Harper Restorative Eye Creme, $130
This all natural peptide do-it-all eye cream diminishes the look of wrinkles and under-eye bags and hydrates like nobody's business. It's a fan-favorite but so pricey.
Steal
Youth to the People Superfood Hydrate + Firm Peptide Eye Cream, $35
This rich, nourishing eye cream also contains peptides and instantly hydrates, smooths and firms the look of skin. It uses a proprietary superfood blend. Both products contain aloe barbadensis leaf extract and both are plant-based products and organic. Yet this eye cream is about a quarter of the price.
Splurge
SK-II Facial Treatment Essence (Pitera Essence), $235
I am a super fan of this treatment essence that is powered by Pitera™ which is derived from rice and contains over 50 micronutrients like vitamins, minerals, amino acids and natural acids to condition skin. It makes your skin glow like nothing else. Well wait, like something else…
Steal
COSRX Galactomyces 95 Tone Balancing Essence, $13.49

This treatment essence will quench dry skin and make it glow too. It contains 95.4% of Galactomyces Ferment Filtrate (a yeast derived extract comprised of a unique blend of vitamins, minerals, small peptides, and oligosaccharides). Here's the deal. It's the same active ingredient as Pitera™ but simply a different name. SK-II trademarked the name "Pitera." It also tightens and smooths the complexion with very similar results to SK-II's. And it's a fraction of the price!
Splurge
Estee Lauder Micro Essence Infusion Mask, $75 for 6 sheet masks
Who doesn't love a sheet mask? This Estée Lauder Micro Essence Infusion Mask is adored for its deep nourishment and intense hydration and is infused with the brand's exclusive Micro-Nutrient Bio-Ferment which leaves skin radiant.
Steal
MEDIHEAL Official Collagen Essential Lifting & Firming Face Mask, $19.90 for 10
This collagen face mask has 8 matching ingredients to Estee Lauder's yet this dupe costs significantly less for essentially the same results. Your skin will be dewy and radiant!
Splurge
Tacha The Camellia Oil 2-in-1 Makeup Remover & Cleanser, $50
I am not a fan of spending a ton on a face wash. Spend your money elsewhere. That said, I love this Tacha face wash. It's a luxurious moisturizing 2-in-1 makeup remover and cleanser that's formulated with camellia and rice bran oils plus Tatcha's signature Hadasei-3 complex, a trio of fermented ingredients, green tea, rice and algae, that work together to leave the skin feeling soft, smooth and hydrated.
Steal
THE FACE SHOP Rice Water Bright Face Wash, $15
This light-as-air cleansing oil uses rice extract, rice bran oil and jojoba oil to remove makeup, dirt, oil and dead skin cells without stripping the skin. Just like Tatcha's camellia cleansing oil the natural ingredients leave the skin soft and even-toned. And this one comes with a pump!
What skincare dupes do you love?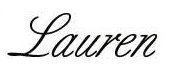 If you liked this post you might also enjoy 12 Of The Best Facial Cleansers For Aging/Sensitive Skin and The Best of The Best in Anti-Aging Foundations from $10 to $50
This post contains affiliate links which may give us a commission at no additional cost to you.
Are you following Fountain Of 30 on Facebook, Twitter, Instagram and Pinterest? We've got lots going on, so join in on the fun! Subscribe to our newsletter here. You don't want to miss a post and we promise not to bug you to death. Oh and we also started a Facebook Group called Growing Younger for women to discuss everything good and bad about being over 40. Be sure to listen to Lauren talk about all things anti-aging on the new podcast "Beauty is a Bitch!"
Image Layouts: Fountain Of 30
Please pin!