My anti-aging skincare splurge versus steal post was so popular I knew I had to do makeup next. However, this category is so huge now, I will have to break these posts down by makeup type. I am going to start with makeup foundations, and not just any foundations, but anti-aging, skin-loving foundations.
Drugstore foundation dupes have come a long way over the past decade or so, and have impressive formulas considering their prices are significantly less than high-end foundations. It begs the question, "Why pay more for an expensive foundation, when you can get very similar results with drugstore makeup dupes?" It is one to ask especially now that we are all watching our wallets a little more closely.
The Best Anti-Aging Makeup Foundations: Splurge Vs. Steal
Besides, I LOVE finding budget-friendly makeup and/or skincare products that outperform high-end products. So without further ado, here are my picks of the the best anti-aging makeup foundations to splurge or steal.
YES! I LOOK FORWARD TO #GROWINGYOUNGER
PLEASE SUBSCRIBE ME TO YOUR MAILING LIST.
Splurge
Estee Lauder Double Wear Stay-in-Place Foundation, $48
This oil-free, buildable, full-coverage foundation seriously does not budge until you take it off. It makes my skin look smooth as silk. It also comes in an impressive 56 colors!
Steal
Revlon ColorStay Full Cover Makeup, $15.99
This is one of the best dupes out there! I legitimately can not tell the difference and it's a third of the price. It also has a flawless, full-coverage matte finish that lasts all day and is heat and sweat resistant.
Splurge
Armani Luminous Silk Perfect Glow Flawless Oil-Free Foundation, $69
Luminous Silk is a celebrity favorite and was mine until they changed their formula and I had an allergic reaction. This award-winning, oil-free foundation delivers buildable, medium coverage and a luminous, glowy-skin finish for a natural makeup look. It comes in 38 shades and costs a pretty penny (and seems to get more expensive every year).
Steal
L'Oreal True Match Lumi Healthy Luminous Makeup, $11.97
Armani has met it's match! True Match that is. This dupe actually combines 3 powerful ingredients that work to improve your complexion the more you wear them. It contains 40% pure water for all-day hydration and antioxidants and vitamins C and E for improved clarity and skin tone. Liquid Light Technology gives skin an instant, luminous glow. It also has SPF 20 (still wear sunscreen because makeup sunscreen is not good enough) and frankly, I actually prefer this foundation since I don't react to it and it makes my skin GLOW.
Splurge
NARS Natural Radiant Longwear Foundation, $49
This highly pigmented, 16-hour foundation provides buildable, natural coverage that is lightweight yet doesn't budge. Its breathable, fade-resistant formula is infused with raspberry, apple, and watermelon extracts to help smooth and improve the look of skin instantly, and more over time.
Steal
L'Oreal Infallible Pro-Matte Liquid Longwear Foundation, $13.99
This light-as-air, demi-matte, oil-free formula resists sweat, heat and transfer for all day shine control. It also hides imperfections flawlessly. You won't be able to tell the difference, except this one is a third of the price of the NARS foundation.
Splurge
It Cosmetics Your Skin But Better CC+ Cream with SPF 50+, $44
Yes, everyone raves about this full coverage CC cream. It provides full natural coverage, hydration and the benefits of an anti-aging serum. The potent active ingredients include hydrolyzed collagen, peptides, niacin, hyaluronic acid, antioxidants and vitamins. Plus, it contains physical sunscreen of SPF 50+ that doesn't irritate the most sensitive skin. The finish is natural and flawless.
Steal
e.l.f. Camo CC Cream SPF 30, $15
I first saw this e.l.f. Camo CC Cream on a makeup artist's Instagram feed and ran right to Ulta and bought it. Other than the SPF not being as high, this CC cream is a dead ringer for It's. Plus it's vegan and cruelty free and the price can't be beat!
Splurge
Dermablend Flawless Creator Liquid Foundation, $40
This light, highly pigmented foundation is water-free and oil-free. It provides full coverage and a natural finish with minimal (10) ingredients. Fans love it because it's lightweight and has incredible buildable coverage.
Steal
NYX Total Control Pro Drop Foundation, $14
This best-selling vegan foundation, is also a matte dropper foundation. Like Dermablend, you can customize coverage by choosing how many drops you apply to your skin. It is super lightweight, provides a skin-like finish for less than half the price.
Splurge
Too Faced Born This Way Foundation, $45
Were you born this way? This foundation boasts it will give your skin such a natural look that people will think you were born with perfect skin. That's a tall order. The oil-free foundation formulated to provide medium to full coverage and contains coconut water to replenish moisture, alpine rose to support skin resilience, and hyaluronic acid for hydration and plumping.
Steal
Sephora 10 Hour Wear Perfection Foundation, $20
This weightless foundation with medium, buildable coverage blurs imperfections and conceals blemishes with a smooth, natural finish that looks like a second skin. It adjusts to facial movements without settling into fine lines and wrinkles. This dupe is fragrance-free and contains vitamin E for protection from external stressors and hyaluronic acid for hydration and plumping. It also comes in a staggering range of 57 shades as compared to Born This Way's 35.
Splurge
Huda Beauty #FAUXFILTER Foundation, $42
This cult-favorite, long-lasting, fragrance-free, full coverage foundation has a non-drying luminous matte finish. If you have dry skin, however, this foundation may not be for you.
Steal
Maybelline Superstay Foundation, $12.99
This Maybelline non-comedogenic foundation is almost the perfect dupe of the Huda foundation. It goes on a tad drier, but also has fuller coverage, so is perfect for people with oily and (hormonal) acne-prone skin.
Splurge
ILIA Super Serum Skin Tint SPF 40 Foundation, $48
This award-winning tinted serum with light, dewy coverage, mineral SPF and active levels of skincare ingredients is all the rage with the midlife crowd. You just have to get over the smell which can be off-putting. Also it's really hard to skin match. But once you master that, it's a pretty awesome, skin-loving tinted serum if you're looking for light coverage.
Steal
Undefined Beauty R&R Sun SPF 50 Serum, $28
While this serum isn't super cheap (only $20 less) it was the closest match I could find to ILIA's serum foundation. It contains Niacinamide to reduce redness and Bisabolol to reduce irritation. Both products are cruelty-free serums that contain exfoliants, niacinamide, SPF and vitamin E and have most ingredients in common. And while ILIA comes in a range of colors, R&R is just one universal shade. The good news is you don't have to tone match.
Splurge
Kat Von D Good Apple Lightweight Full-Coverage Cream Foundation Balm, $40.50
If you are seeking a very full coverage foundation, this Kat Von D foundation balm is for you. In fact when it first came out a little over a year ago it went viral on TikTok and it was nearly impossible to find. I was persistent. A little goes a long way. It has a creamy consistency that dries into a beautiful, dewy finish.
Steal
Milani Conceal + Perfect Smooth Finish Cream-To-Powder Foundation, $11.99
If you are looking to save money yet want to get the same coverage and finish, you will love this Milani dupe. It provides medium coverage but is buildable to be more full-coverage. It contains antioxidant-rich vitamins A and E and green tea to help protect skin. In fact, many like this one better.
What's your favorite makeup foundation dupe?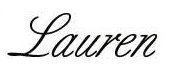 Read some of my other anti-aging beauty posts like Splurge Vs. Steal: The Best Anti-Aging Skincare Edition and 10 Amazing Anti-Aging Pumpkin Skincare Products You Will Want To Try.
This post contains affiliate links which may give us a commission at no additional cost to you.
Are you following Fountain Of 30 on Facebook, Twitter, Instagram and Pinterest? We've got lots going on, so join in on the fun! Subscribe to our newsletter here. You don't want to miss a post and promise not to bug you to death. We also started a Facebook Group called Growing Younger for women to discuss everything good and bad about being over 40. Additionally Lauren now hosts a podcast called Beauty is a Bitch! and a weekly Instagram Live series called "Growing Younger Gabfest with Lauren."
Please pin!