When I had my recent surgical "touch-up" done I was told to eat a lot of pineapple as it would help with the bruising and swelling. Pineapple contains an enzyme called bromelain, which is found in the juice and stem of the fruit. I not only ate a ton of fresh pineapple, but also drank pineapple juice like it was my job and I healed really quickly. So it got me thinking…what skincare products contain miracle pineapple?
The Benefits Of Pineapple Skincare
It turns out, there are a lot of pineapple skincare products. Pineapple is also chock-full of alpha-hydroxy acids (AHAs) that chemically exfoliate skin to give it that elusive luminous glow. It's rich in antioxidant vitamin C, which helps fight free-radical damage, supports the production of collagen and the enzyme bromelain, and brightens the complexion. The enzyme helps dissolve proteins, so when applied topically can help aid chemical exfoliation and unclog pores. It visibly fades dark spots, acne scars and other forms of hyperpigmentation for smoother, clearer skin.
Because it pairs well with other fruit enzymes like papaya and pumpkin, pineapple is the hot and trendy vitamin C ingredient of the moment.
YES! I LOOK FORWARD TO #GROWINGYOUNGER
PLEASE SUBSCRIBE ME TO YOUR MAILING LIST.
10 Pineapple Skincare Products To Try
Here are 10 pineapple skincare products to try, including tonics, serums, cleansers, exfoliants, primers, masks and moisturizers.
I was actually sent a sample of this product which I used while I was recovering. This mild, sweetly scented pineapple tonique contains PHA, bromelain and tranexamic acid to visibly renew dull, textured skin without irritation. It's designed to exfoliate, brighten and hydrate while preparing skin for the next step in your daily ritual.
This jelly-textured serum contains pineapple extract and is designed to fight hyperpigmentation and dullness. It retexturizes, hydrates and soothes the skin for a luminous, glowing complexion. Apply after cleansing and leave it on. You may get a little irritated at first so start with applying it every other day and increase to daily use once your skin adjusts.
This enzyme cleanser derived from pineapple and papaya removes dirt, oil, makeup and any other impurities from the skin revealing a healthy and radiant complexion. Dead skin is sloughed away and grapefruit oil helps dry out the excess oil that can clog pores and cause blemishes.
This setting spray smells as good as it works! It is scented with tropical notes of crushed pineapple, coconut and a sea salt breeze. But the real selling point is that your makeup won't budge for up to 16 hours!
This ultra-lightweight gel cream infuses thirsty skin with three types of hyaluronic acid and ceramides for nonstop, visible plumping hydration. It contains pineapple enzyme to gently smooth, soften and reveal a brighter, more even skin tone.
This amazing exfoliant contains both physical exfoliants (almond meal) and chemical exfoliants (pineapple and papaya extract). It smells good you may want to leave it on forever, but don't! In fact if you have aging skin only use it once or twice a week.
Multitask and remove makeup, oils and impurities with these wipes that take advantage of pineapple extract's exfoliating qualities. They slough off dead skin cells and help soothe skin's texture in the process with a plant-based blend of botanical ingredients like aloe and awapuhi. Each package comes with 25 individual wipes that are cruelty-free and never tested on animals.
Herbivore takes advantage of pineapple's natural exfoliating properties with this brightening mask that's meant to improve hyperpigmentation and bring out your long lost glow. It's ideal for those with dry and sensitive skin.
This serum contains bromelain (pineapple extract) enzyme to help slough away dead skin cells, reducing blackheads. Then collagen encourages skin renewal helping your skin look plumper, firmer and more youthful. Hyaluronic acid helps increase surface & deep skin hydration, locking in moisture for long-lasting dewy looking skin. Use this vegan, cruelty-free serum after your toner.
I had to add one for the body! Hempz Sweet Pineapple & Honey Melon Herbal Body Moisturizer helps provide dramatic skin hydration and nourishment to help improve the overall health and condition of skin. It helps even skin tone while keeping skin conditioned, with the naturally anti-inflammatory properties of jojoba seed oil and moisturizes which softens skin beautifully with the help of shea butter. It contains hemp seed oil, which is rich in omega fatty acids to protect skin and seal in moisture.
Do you use a pineapple skincare product you would like to tell us about?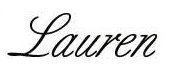 Read some of my other anti-aging beauty posts like Splurge Vs. Steal: The Best Anti-Aging Skincare Edition and Safer Fragrances: 11 Clean, Sustainable and Non-toxic Perfume Brands to Try.
This post contains affiliate links which may give us a commission at no additional cost to you.
Are you following Fountain Of 30 on Facebook, Twitter, Instagram and Pinterest? We've got lots going on, so join in on the fun! Subscribe to our newsletter here. You don't want to miss a post and promise not to bug you to death. We also started a Facebook Group called Growing Younger for women to discuss everything good and bad about being over 40. Additionally Lauren now hosts a podcast called Beauty is a Bitch! and a weekly Instagram Live series called "Growing Younger Gabfest with Lauren."
Please pin!