Have you noticed that fruit is not only slipping back into your summer diet, but into your skincare as well? Bananas, strawberries, watermelon, cherries, etc. are showing up in some of our favorite skincare products. But aside from smelling good, what does fruit skincare do and is it really good for your skin? Fruits are more than just tasty treats that give your body the vitamins, minerals and healthy energy it needs. They also make exceptional and powerful ingredients in skincare and are another way to enjoy their benefits…besides eating them.
Fruit Skincare
Fruit typically tends to brighten skin thanks to their enzymes breaking down dead skin. And thankfully many of these fruits have anti-aging benefits too.
The upper layer of our skin, the epidermis is composed of mostly dead skin cells. These dead skin cells contain keratin protein. When we apply enzymes to our skin, the keratin protein will break down and leave our skin smoother. Fruit enzymes are excellent for radiant skin because they are naturally derived and can be more gentle on the skin.
YES! I LOOK FORWARD TO #GROWINGYOUNGER
PLEASE SUBSCRIBE ME TO YOUR MAILING LIST.
Tropical fruits are exceptional and contain high concentrations of fruit enzymes. These fruits can help remove old skin cells to reveal more soft, clear and radiant skin.
Let's take a look:
Pineapple
Yes, pineapple makes killer coladas but it is also a natural source of vitamin C, AHA's and bromelain enzymes which breaks down dry, dead skin cells, smooths and nourishment skin as which aid in a glowing and radiant complexion. When used in skincare treatments, bromelain acts as an alpha hydroxy acid and removes dead skin cells via chemical exfoliation. Bromelain has acts like an alpha hydroxy acid and has anti-inflammatory properties on the skin.
Glow Recipe Pineapple Vitamin C Serum, $49
This jelly-textured serum contains pineapple extract and is designed to fight hyperpigmentation and dullness.
Good Molcues Pineapple Exfoliating Powder, $16
Mix a little with water to create a silky-smooth paste that gently resurfaces, smooths, and brightens without irritation.
Papaya
Paypaya contains the enzyme, papain which increases elastin of the skin and prevents wrinkling. It works to dissolve and remove dead skin cells and is also known to naturally brighten skin.
Sanitas Skincare Papaya Pineapple Mask, $33
This exfoliating cream mask dissolves dead skin cells and decongests pores to revive lackluster skin.
Kiehl's Pineapple Papaya Facial Scrub, $28
This natural exfoliator's natural vitamin oils will make your skin super smooth.
Banana
Bananas contain enzymes, amylase and maltase which soften and nourish the skin.
Glow Recipe Banana Soufflé Moisture Cream, $39
This soothing, lightweight moisturizer also magnesium, turmeric, and cica for calmer, hydrated, even skin.
OLEHENRIKSEN Banana Bright Eye Crème, $39
This cult brightening, vitamin C-rich eye crème targets signs of aging, reducing the look of dark circles while improving concealer application and wear
Watermelon
Yes, watermelon is refreshing and its vitamins A, B, and C have great topical benefits for your skin. These vitamins help strengthen, nourish, protect and stimulate collagen production and brighten up your complexion.
Indeed Labs Watermelon Melting Balm, $24.99
This oil-based cleansing balm melts onto the skin and creates a gentle lather when mixed with water to dissolve makeup, dirt and oils, all while nourishing dry and dehydrated skin.
Glow Recipe Watermelon Pink Juice Oil-Free Moisturizer, $39
This is the prefect light, brightening summer moisturizer. It's formulated with watermelon extract, hyaluronic acid, and botanicals to boost radiance and glow.
Strawberry
Strawberries are astringent, anti-inflammatory, and have anti-oxidants properties that treat burns, protect skin from UV rays, and helps fight the signs of aging. They are also are packed with alpha-hydroxylic acid that can help slough off dead skin cells.
Eminence Organic Skin Care Strawberry Rhubarb Masque, $54
This mask revives dull, dehydrated skin by removing impurities and dead dermal cells as it tones.
BYBI Strawberry Booster Facial Treatment, $9.99
This 100% cold-pressed strawberry seed facial oil instantly softens, soothes and moisturizes tired skin.
Fresh Sugar Strawberry Exfoliating Face Wash, $19.95
This gentle face wash exfoliates and cleanses all in one while smoothing the skin's texture and maintaining its natural moisture.
And since we are on a fruit skincare kick, here are a few more…
Shop Fruit Skincare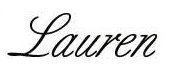 You may also like to read more of Lauren's beauty product reviews including 8 Best Anti-Aging Face Sheet Masks You Must Try! and The 12 Best Self-Tanners For Your Face.
This post contains affiliate links which may give us a commission at no additional cost to you.
Are you following Fountain Of 30 on Facebook, Twitter, Instagram and Pinterest? We've got lots going on, so join in on the fun! Subscribe to our newsletter here. You don't want to miss a post and promise not to bug you to death. We also started a Facebook Group called Growing Younger for women to discuss everything good and bad about being over 40. Additionally Lauren now hosts a podcast called Beauty is a Bitch! and a weekly Instagram Live series called "Growing Younger Gabfest with Lauren."
Image layout: Fountain Of 30
Please pin!