If you have been on Instagram or Facebook in the last year you have undoubtedly seen a photo of millennial with a freaky Friday the 13th Jason type paper mask on her face. If you are thinking you are too old for this kind of thing, think again. The truth is, these masks are not new. In fact they have been a staple in Asian skincare for like forever. I have been using one myself for the past 8+ years but now the sheet mask obsession is growing and they are everywhere and at every price! Many of these sheet masks are even anti-aging! So take a look at the 8 best anti-aging face sheet masks I have picked below. Slap one on your face for 20 minutes and you will look instantly better! You don't have to snap a selfie.
Best Anti-Aging Face Sheet Masks
FARMACY New Dawn Mask Medley, $24
YES! I LOOK FORWARD TO #GROWINGYOUNGER
PLEASE SUBSCRIBE ME TO YOUR MAILING LIST.
First, Farmacy products rock because they are made from naturally derived ingredients and second, you get 3 masks in the box (firming, brightening & anti-wrinkle). It's an anti-aging trifecta! Too bad you can't put them all on at once! These supercharged face masks offer solutions for dark spots and freckles, fine lines and wrinkles and tired-looking skin. Each mask contains the patent-protected ingredient Echinacea GreenEnvy™, a unique variant of echinacea purpurea that has a high concentration of cichoric acid, which helps protect the skin by supporting natural collagen.
Snow Fox Skin Care Arctic Breeze Detox Cooling Mask, $30 for 5
The name kinda says it all. If your skin is looking dull and worse for wear try these 100% cotton single-use sheet masks. They will hydrate, brighten and detox your skin in 20 minutes. They are specifically good for women with hyper sensitive skin!
Edible Beauty Bloom Of Youth Infusion Mask, $43 for 5
These bamboo sheet masks are a trifecta of anti-aging, plumping and illuminating botanical goodness. They contain concentrated doses of active ingredients including Bamboo Extract, Ribose, Swertia Chirata and Hyaluronic Acid to infuse the skin for maximum skin cell renewal and anti-ageing action. The addition of the Ayurvedic herb Swertia Chirata, a stem cell & growth factor powerhouse is advanced anti-ageing skincare science at its best.
SK-II Facial Treatment Mask, $95 for 6
This was the first sheet mask I ever tried and it's still the gold standard. Each mask has a high concentration of their signature Pitera™ (derived from sake) which leaves skin super soft and hydrated. After 20 minutes your skin will be supple and translucent.
ORGAID Anti-Aging & Moisturizing Organic Sheet Mask Box, $22 for 4
Made with 'Ecoderma' fabric, this package contains 6 sheet masks that are comfortable. Each is formulated with natural, certified organic ingredients like; Vitamin B3 (reduces the appearance of aging), Aloe Vera: (moisturizes and soothes skin) and Hyaluronic Acid (which hydrates and protects skin). I also love they are chemical preservative and fragrance free.
Karuna Clean Mud Mask, $8 for 1
If you want a deeply cleaning, detoxifying mud mask this is the one. Karuna couples serum with charcoal-infused mud, It cleans pores and restores hydration with hyaluronic acid.
Earth Therapeutics Clari-Gel Translucent Pure Gel Facial Sheet Mask, $16.96 for 5
This is a lot of smash for little cash! Each sheet mask boosts collagen to reduce the appearance of fine lines and wrinkles and improves the elasticity of the skin for a smoother, softer look. They are also free of parabens, mineral oil and artificial colors and they don't do animal testing.
Nerium Eye-V Moisture Boost, $55 for 5 sets
I know these are not technically a face mask, but I had to toss them in here because they are that good! Eye-V Moisture Boost Hydrogel patches are a weekly boost designed to give the under-eye area quick and targeted hydration. It's like getting an instant eye lift and who wouldn't like that?
Make sure you also read The 12 Best Facial Cleansers For Aging And/Or Sensitive Skin and The Best of The Best in Anti-Aging Foundations.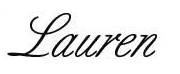 Are you following Fountain Of 30 on Facebook, Twitter, Instagram and Pinterest? We've got lots going on, so join in on the fun! Subscribe to our newsletter here. Oh and we also started a Facebook Group called Aging Backwards for women to discuss everything good and bad about being over 40.
Please pin!