If eyes are the windows to the soul, they are also the first area to really show your age. I have been on the hunt for the best eye creams since I was 20! For the life of me I can not remember who told me to start using eye cream in college, but I thank whoever it was. I am also paying that advice forward to every young adult I can. However, as I age, the thicker the cream the better. Yet, even between Botox treatments I have noticed some disturbing lines around my eyes when I smile. Well, I'm not giving up smiling, Botox or eye cream. I wrote abut 6 anti-aging creams I loved 3 years ago, but now I have found so many more to adore. Here are 15 new anti-aging eye creams I have recently tried that are all worth a mention to help fight the fight when it comes to aging! They range in prices, too. Some are luxury and others are drugstore steals.  
The Best Anti-Aging Eye Creams For Wrinkles, Dark Circles and Puffiness 
1. La Roche-Posay Redermic R Retinol Eye Cream, $46.95
This anti-aging retinol eye cream is formulated with pure retinol and visibly reduces the look of crow's feet, wrinkles and dark circles. It provides an instant visible lifting effect, and is gentle enough for the sensitive eye area. It's a great value for what you get!
2. SK-II LXP Ultimate Revival Eye Cream, $195
I love this luxurious eye cream as much as life itself. It's made with 8 times more concentrated PITERA™ (SK-II's signature anti-aging ingredient) for younger-looking eyes. This rich moisturizer delivers instant hydration, diminishing the appearance of dark circles and discolorations around the eye, while softening fine lines and wrinkles. Other ingredients include rose absolute and Lychee extract. This eye cream literally transforms eyes.
3. Hada Labo Tokyo Correcting Eye Cream Deep Hydration, $18.69
This lightweight, affordable, multifunctional eye cream is formulated to address the major signs of aging and fatigue. It literally visibly transforms the entire eye area. It restores moisture, smooths fine lines and wrinkles, reduces dark circles and puffiness, and lifts and firms the eyelid area. Oh and it also brightens and illuminates instantly. The key ingredients are Super Hyaluronic Acid, Pink Silk Tree Bark Extract, Collagen, Caffeine, and Light Diffusing Pigments. This eye cream is free from fragrance, parabens, dyes and mineral oil and is recommended for all skin types. There's so much to love for such a low price.
4. Rodan + Fields Multi-Function Eye Cream, $64
Rodan + Fields firming eye cream improves appearance of crow's feet, expression lines, puffiness and fine lines. Optical diffusers brighten the eye area. Line-defying Peptides help minimize the appearance of fine lines and expression lines and visibly firm the under-eye area for younger-looking eyes. Glycerin helps to moisturize.
5. Mad Hippie Eye Cream, $24.99
This vegan and cruelty-free eye cream is packed with powerful peptides and antioxidants to combat lines and puffiness around the eyes. Mad Hippie Eye Cream packs a punch from the dreaded crow's feet to those tiring bags under the eyes, uniting the power of peptides and antioxidants. It minimizes the appearance of wrinkles and discoloration, and reveals softer, younger looking skin. Ingredients include Chamomile Extract, Pomegranate, Vitamins C, B3 and E, White Tea, Wheat Protein and 8 more!
6. Ametrine Organics Organic Eye Cream, $57
This rejuvenating and moisture-rich eye cream helps diminish the appearance of fine lines, wrinkles and puffiness. Organic cold-pressed beneficial oils help moisturize the sensitive skin around the eye area and naturally boost it with antioxidants. Made with pure, wildcrafted and organic ingredients (like Shiitake Mushroom, Geranium Rose Oil and Calendula) that nourish your skin and provide it with the support it needs to appear firm and youthful.
7. RoC Retinol Correxion Sensitive Eye Cream, $23.99
RoC Retinol Correxion Sensitive Eye Cream helps reduce crow's feet, dark circles and puffiness. It's designed for those with skin that is sensitive to retinol (like me). This gentle eye cream is formulated with a milder strength of retinol that helps condition skin to retinoids while fighting lines and wrinkles with minimal or no irritation. It also contains hyaluronic acid to bind essential moisture in your skin to re-plump wrinkles. This eye cream is phthalmologist-tested, oil-free and noncomedogenic.
8. Neocutis Lumiere Riche Extra Moisturizing Illuminating Eye Cream, $108
Neocutis Lumiere Eye Cream targets fine lines and dark circles. The hydrating formula softens and plumps skin to fill in crow's feet and create a smooth texture. Made with PSP, this advanced formula revitalizes the delicate skin around the eyes. This technology repairs damaged cells to help tighten and firm skin. Because this product works on a number of concerns, you can use this product as your all-in-one anti-aging eye cream. 
9. PRAI Praimordial Eye Creme, $39.95
This eye cream is formulated with key complexes that have been shown to target and improve the look of fine lines, wrinkles and temporarily uplift the the look of skin around the eye area. It's formulated with a trio of key complexes including Idealift™, Hematite Extract™ and Nulastic Silk™. Use it morning and night.
10. Pili Ani Eye Perfecting Serum, $89
This serum revitalizes skin around the eye area by minimizing the appearance of fine lines, brightens dark circles and lifts sagging skin under the eyes with a combination of pili tree oils and hyaluronic acid.
11. emerginC – Hyper-Vitalizer Eye Cream, $55
This rich nourishing eye cream with alpha-lipoic acid, coenzyme Q10 and lutein helps tune and lighten the area around the eyes. It's ideal for all skin types to fight signs of aging. I love how it is rich and creamy. This eye cream feels like heaven on your eyes.
12. Yon-ka Alpha-Contour, $56
Yon-Ka Alpha-Contour replenishes moisture and minimizes the appearance of frown lines, crow's feet and other wrinkles. Bilberry extract provides antioxidant protection and strengthens the skin's barrier to help maintain its elasticity and suppleness. Sodium hyaluronate helps the skin to retain moisture, plumping fine lines and wrinkles. It includes essential oils of soothing peppermint and calming lavender.  And it also contains marine peptides, AHA's and hyaluronic acid.
13. Trilogy Eye Contour Cream, $46
Restore a smoother, firmer appearance to the delicate eye contour area with this unique gel/cream formulation. Trilogy's Eye Contour Cream is a powerful anti-aging cream to use morning and night. It is also perfect anytime for tired, travel-weary eyes. It's fast absorbing for immediate make-up application in the morning, so use it both day and night.
14. Aveeno Active Naturals Absolutely Ageless Eye Cream Blackberry, $19.99
I love Aveeno products. They are some of my drugstore "musts." This eye cream is no different. Active Naturals Absolutely Ageless Eye Cream nourishes the delicate skin around the eyes to reveal younger, healthier-looking skin. This gentle yet effective eye cream contains the exclusive Active Naturals Blackberry Complex which is clinically shown to nourish the skin and help improve the appearance of fine lines and wrinkles…even crow's feet.
15. Estee Lauder Advanced Night Repair Eye Supercharged Complex, $62
This eye cream is not new but remains one of the best. It's a supercharged treatment that helps repair the visible impact of lack of sleep, UV and pollution. It helps reveal brighter, more hydrated, visibly revived look and has comprehensive benefits for the eye area. It helps reduce the look of eye aging, working against puffiness, lines and dryness. No wonder it won Allure's Best Of Beauty Award of 2018.
Do you have a favorite eye cream you'd like to tell us about?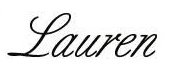 You may like to read more of Lauren's anti-aging beauty reviews like Six Drugstore Beauty Must-Haves! and The Best of The Best in Anti-Aging Foundations.
This post contains affiliate links which may give us a commission at no additional cost to you.
Are you following Fountain Of 30 on Facebook, Twitter, Instagram and Pinterest? We've got lots going on, so join in on the fun! Subscribe to our newsletter here.  You don't want to miss a post and promise not to bug you to death. Oh and we also started a Facebook Group called Aging Backwards! for women to discuss everything good and bad about being over 40.  And check out Lauren's #agingbackwards Car Confessions on our IGTV.
Please pin!