The post first published on May 11, 2018 but I have updated it with new links and information. As you know I LOVE good drugstore beauty finds. If you can find a product that works as well or sometimes even better than prestige I say go for it! I spent so many years being a snob about my beauty products when I could have saved my money for something better…like Botox or Xeomin! That said, some products are better than others as is true at any price point. Now keep in mind when I say drugstore brands I also mean available at mass market retailers like Target and Walmart. So without further ado here are 13 drugstore beauty products I am loving right now.
13 Drugstore Beauty Finds Under $30
I can't believe this stuff only costs $6! This plumping lip gloss is an outrageously shiny (not tacky), volumizing, and hydrating lip gloss. It's formulated with Hard Candy's Plumping Serum System, which plumps lips instantly, yet it doesn't sting (feels minty). It literally makes your lips appear fuller. I swear. The formula contains hyaluronic acid, which plumps lips and quickly minimizes the appearance of fine lines (yeah). Hydrating fruit extracts provide lips with instant hydration for soft, kissable lips. It comes in a wide range of colors (or clear) and can we worn alone or on top of your favorite lipstick.
YES! I LOOK FORWARD TO #GROWINGYOUNGER
PLEASE SUBSCRIBE ME TO YOUR MAILING LIST.

Looking for a stress-free way to kick off your day? Start with your shower! Softsoap's Luminous Oils body wash lathers like crazy and smells amazing. The new hydrating formula helps retain your skin's natural moisture which is so important for maintaining beautiful skin. And you can't beat the price!
I am so digging Physicians Formula's packaging. It matches the amazing products inside. This lightweight and nourishing foundation contains hyaluronic acid that moisturizes your skin as it brightens. SPF 20 protects your skin from harmful UV rays while its buildable coverage formulation is perfect for all skin types…even sensitive skin like mine.
I'm a sucker for a good eye cream and will pay a king's ransom for one, but now I don't need to. This eye cream works quickly and they claim you will see visible results (diminished crow's feet, less lines, brighter and more even skin tone) in just one week. It contains a combination of Retinol SA, Glucose Complex, and Hyaluronic Acid that moisturize and renew the look of skin throughout the day.

Bath bombs are a wonderful treat aren't they? Well, actually a bath is, come to think of it. Nubian Heritage's Abyssinian & Chia Bath Bombs invigorate, hydrate and soothe the skin. The organic rich, woody, floral fragrance is intoxicating and your bath waters will cleanse and soften, leaving your skin soft. I love that this brand started on the streets of Harlem 20 years ago too!
With all the matte liquid lipsticks on the market today it's a relief to find one that has great color and staying power and isn't drying! I'm in love and the color selection is amazing.
Style like a pro, but spend a heck of lot less than they do! The tourmaline ceramic helps reduce frizz for silky smooth, high-shine results. The 1 ¼ – 1 inch tapered barrel is ideal for longer hair and is super easy to use. The curling wand heats up to 400 F, has a 30-second heat up, 5 heat settings and a bonus thermal glove is included so you don't burn yourself.
When you DO want a liquid matte lipstick, grab this one. In fact I included it in a recent video on how to wear matte lipstick when you are over 40. Just make sure to apply a little gloss on top. I like this matte lip color because it's a full coverage formula that's comfortable, non-drying and lasts forever! There are 14 shades to choose from so no matter what style you are going for, there is a shade to match. I love the vanilla frosting scent and the adorable tin with a mirror for stylish touch ups on-the-go!
If you need a little extra moisture to go over the matte lip color I mentioned above, then grab an eos Crystal in Hibiscus Peach. It's made of nourishing oils in a wax-free lip balm that keeps your lips perfectly hydrated. It's so addictive you may need to stash a few around you (your desk, car, nightstand, bag, etc.)
I love a good anti-wrinkle face cream and this one is $25 and fragrance free (which I need)! This retinol face cream helps fade the look of deep wrinkles, smooths the look of fine lines and provides moisture-rich replenishers. It delivers the highest concentration of Accelerated Retinol SA deep into your skin's surface quickly and effectively, for visibly smoother and younger-looking skin. It's as good as many of the prestige brands I have tried.
I have tried and tried and I can NOT apply liquid eyeliner to save my life! So this smooth glide, long wearing eyeliner pencil is my jam! These soft, no-tug eyeliner pencils are available in a wide range of 16 colors and are easily smudgable or will give you a precise defined line if that's the look you are after. For $5 each, grab a few!
OK, so technically this moisturizer is a touch over $30, but who says "beauty finds under $34.50?" That extra 4.50 is so worth it! Sheer enough to wear under makeup or sunscreen, this oil-free formula continuously hydrates skin and is perfect for summer as it shields dehydrated skin against moisture loss and environmental stressors. The antioxidant-rich formula absorbs quickly to comfort tight, irritated or sensitive skin (which I have) instantly.

I sorta love this brightening facial oil stick. Formulated with advanced Vitamin C and SPF 30 it treats and protects your skin giving it a more radiant and healthier look. The key ingredients are Vitamin C (THD ascorbate) for brightening, anti-aging Kakadu Plum, hydrating Orange & Sunflower Oils, and protective SPF 30. Score!
Hope you found something new to love. If I missed any of your favorite drugstore beauty finds, let me know!
Shop The Best Drugstore Beauty Finds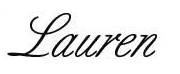 Disclosure: Samples provided for review but the opinions are entirely my own.
Here are some other posts you might enjoy too: Is Microblading For You When You Are Over 40? and The Best of The Best in Anti-Aging Foundations.
This post contains affiliate links which may give us a commission at no additional cost to you.
Are you following Fountain Of 30 on Facebook, Twitter, Instagram and Pinterest? We've got lots going on, so join in on the fun! Subscribe to our newsletter here. You don't want to miss a post and we promise not to bug you to death. Oh and we also started a Facebook Group called Growing Younger for women to discuss everything good and bad about being over 40. Be sure to listen to Lauren talk about all things anti-aging on the new podcast "Beauty is a Bitch!"
Image Layout: Fountain Of 30
Please pin!