I admit I used to be a bit of a beauty snob. It wasn't until I lost my makeup bag on a flight a little over 7 years ago I even considered buying drugstore makeup and beauty products because I was desperate. When I walked into the drugstore I had no idea what to do or where to begin. Since that time I have made it a goal to keep up on both ends of the beauty spectrum.
One thing I have noticed at the drugstore or mass market retailers (and obviously others have as well) are almost identical products to high-end luxury items for a mere fraction of the price. Here are eight beauty dupes for wildly popular items.
8 Beauty Dupes: Copycat Beauty

YES! I LOOK FORWARD TO #GROWINGYOUNGER
PLEASE SUBSCRIBE ME TO YOUR MAILING LIST.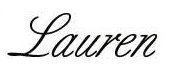 You may also like to read more of my anti-aging beauty posts like The 11 Best Anti-Aging Hair Products and Anti-Aging: The Importance Of Removing Makeup Every Night.
This post contains affiliate links which may give us a commission at no additional cost to you.
Are you following Fountain Of 30 on Facebook, Twitter, Instagram and Pinterest? We've got lots going on, so join in on the fun! Subscribe to our newsletter here. You don't want to miss a post and we promise not to bug you to death. Oh and we also started a Facebook Group called Growing Younger for women to discuss everything good and bad about being over 40. Be sure to listen to Lauren talk about all things anti-aging on the new podcast "Beauty is a Bitch!"
Image Layouts: Fountain Of 30
Please pin!