Not all med spas are created equally. I have finally come to realize that. There was a time in my not too distant past when I warned everyone to stay away and stick to going to doctor's offices when it comes to cosmetic injections and non-surgical treatments. And I had good reason. There are many that are frankly sub-par. And that had been my previous experience. I get very nervous if anyone but a cosmetic dermatologist or plastic surgeon is getting near my face with a needle. But then I visited Tribeca MedSpa with an open mind and have now changed my mind.
Let me clarify a bit further, you need to do your homework with a med spa the same way you would with a doctor. Over the last 20 years or so the demand for non-surgical cosmetic procedures has skyrocketed. And it shows no signs of slowing down. Especially now that we are coming out of lockdown when we were forced to look at ourselves for countless hours on Zoom, we want things fixed, tightened and brightened. Therefore more and more med spas are opening and will continue to open.
What is a Med Spa?
A med spa is a combination of an aesthetic medical center and a day spa that provides nonsurgical aesthetic medical services under the supervision of a licensed physician. Requirements on the practitioners overseeing med spas varies from state to state. No matter where you live, I strongly urge you to find one that is under the supervision of a board-certified plastic surgeon.
Not only are plastic surgeons trained in surgical procedures, but nonsurgical treatments as well. Also no reputable plastic surgeon is going to be willing to place his name with a lousy spa. But again, do your research.
While a plastic surgeon may be on hand in a supervisory role, many nonsurgical treatments are administered by an aesthetic nurse practitioner at med spas. Typically, the plastic surgeon and the practitioners work as a team to maintain practice standards and training, as well as to review results. Again you will want to do research on the practitioners and ask lots of questions.
YES! I LOOK FORWARD TO #GROWINGYOUNGER
PLEASE SUBSCRIBE ME TO YOUR MAILING LIST.
Tribeca MedSpa
Even though Tribeca MedSpa has been around since 2006 I visited it for the first time back in March. This huge, tranquil and pristine spa is led by Board Certified Plastic Surgeon Dr. Gerald D. Ginsberg. Tribeca MedSpa focuses on results-oriented and highly-customized skincare and repair. Each premium med spa service is tailored to meet the specific, personal concerns of their clients. Services offered include Botox, dermal fillers, laser vein & hair removal, laser treatments like IPL and Fraxel, chemical peels, restorative treatments and body peels. They also offer customized home care regimens with products from lines like Skinceuticals, PCA, Obaji, DNA and more.
I was treated to a tour of the facilities and then met with Physician Assistant Laura Altman, PA-C who is also their "master injector."
Laura has over 20 years clinical experience and earned her PA degree from Weil Cornell Medical College. Laura's early career was spent in cardiothoracic surgery where she worked side by side with the world's top heart surgeons at Columbia Presbyterian Hospital. Her exceptional clinical skills led her to become Dr. Mehmet Oz's (the Dr. Oz Show) lead PA for over a decade. Laura eventually entered aesthetic medicine and earned her certification in medical aesthetics, where she focused on dermal fillers and neuromodulator Injectables (Botox), at the National Laser Institute. She has earned a reputation as a go-to professional in New York City for natural-looking results.
Once I learned this and I spoke to her about my concerns I was comfortable with having her inject quite a bit of Xeomin all over my face. Apparently I more than needed it. It had been too long. She has an artists eye and a light touch. I was and continue to be super happy with the results.
I then scheduled my next appointment to meet with Holly Montgomery, Lead Medical Aesthetician, Clinical Laser and Skincare Specialist. I knew we were going to do some sort of service but I had no idea what. As a master aesthetician with 18 years of extensive practical experience in the beauty industry, Holly counsels her clients and tailors their aesthetic program to best suit their concerns. She attended Hudson Valley School of Advanced Aesthetic Skincare where she earned her Aesthetic License. Holly is certified with PCA Chemical Peels, Laser Hair Removal, Fraxel, Microneedling and IPL and is a Master Level Ultherapy provider. Holly is also an expert in body contouring via Warmsculpting by Sculpsure and Coolsculpting.
If Your Face Needs a Lift – Try Ultherapy
When I met with Holly, I was thinking in the back of my mind I might like some sun spots removed with laser therapy or Fraxel. But once we spoke about my concerns she was convinced I would benefit most from Ultherapy. I had received Ultherapy once before but it had been nearly 2 years. The results were virtually gone. Aging had progressed and I was looking haggard.
What Is Ultherapy?
Ultherapy is the only FDA-cleared non-invasive treatments for lifting and tightening the brow, neck and chin. It's a popular alternative for those not ready for a facelift or surgical brow lift, and is ideal for addressing skin laxity and loose skin. Ultherapy triggers skin's natural renewal processes by reactivating our collagen production which diminishes greatly as we age. The best part is that the treatments are quick, scientifically proven and results look totally natural. The cost of Ultherapy ranges between $1,000-$5,000 a session depending on the area it's being performed.
With only a single treatment, your collagen is stimulated to grow anew and results can sometimes be seen immediately (mine were). For the treatment to fully take effect, it will occur gradually. It doesn't claim to replace a facelift but it is ideal for those not ready for facelift and/or someone who displays skin laxity.
If your your face needs an immediate Lift – try Ultherapy and visit Tribeca Med Spa for a complimentary consultation.
From the age of 25 our collagen production decreases. By the time we reach middle age the sobering fact is that we are basically no longer producing it on our own. As collagen production decreases, the skin loses its elasticity causing wrinkles to form. And sadly the face and neck are the first parts of the body that shows aging. So if you are not quite at the surgical facelift stage, Ultherapy (yes, gorgeous Christie Brinkley is their ambassador) is an option.
Not only did Holly Montgomery share the methodology behind the Ultherapy treatment, she performed it on me. I can't lie. It hurts a but but pain is beauty is it not? While Holly cleaned my skin she explained how to use the laughing gas tube I was provided. I was to plug my nose and take a draw deep into my lungs whenever the pain got "spicy."
She then marked my face and neck with a wax pencil and got to work. The treatment is performed by systematically applying the ultrasound transducer to each region of my face and neck that was marked. The deeper skin is targeted and then a second round is performed on more superficial skin layers. Areas like my neck were extra sensitive so I was puffing on the laughing gas quite a bit. But thankfully Holly was talking to me the entire time so the hour of treatment flew by. Or maybe it was the laughing gas?
When she was finished my skin felt tighter immediately – especially around my eyes, neck and chin. But it was wasn't until I sat up and was handed a mirror my jaw nearly fell to the floor. The results were shocking. My skin was noticeably tighter and my jawline was more defined. I was told better results will occur gradually as collagen and elastin have now been stimulated to grow from the treatment. Holly said for maximum results I want to do this treatment once or twice a year.
Honestly I did not see these same results immediately after my previous treatment nearly 2 years prior so you can't tell me it doesn't have a lot to do with the person performing the procedure. I literally left Tribeca MedSpa looking and feeling like a million bucks.
For full product and safety information visit Ultherapy.
If you are in the New York City area Visit Tribeca Med Spa for a complimentary consultation. They are truly top-notch.

Tribeca MedSpa
114 Hudson St. (between N. Moore and Franklin)
New York, New York 10013
(212) 925-9500
@tribecamedpsa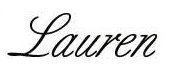 Services were provided for review but opinions are my own.
You might also like What You Need To Know About Retinol for Anti-Aging. and Quick and Easy Anti-Aging Makeup Tips From an Expert.
Are you following Fountain Of 30 on Facebook, Twitter, Instagram and Pinterest? We've got lots going on, so join in on the fun! Subscribe to our newsletter here. You don't want to miss a post and promise not to bug you to death. We also started a Facebook Group called Growing Younger for women to discuss everything good and bad about being over 40. Additionally Lauren now hosts a podcast called Beauty is a Bitch! and a weekly Instagram Live series called "Growing Younger Gabfest with Lauren."
Please pin!