A few weeks ago I hosted professional makeup artist and founder of Make-up Therapy Tara Dowburd on my Instagram Live series "Growing Younger Gabfest with Lauren." to get anti-aging makeup tips from an expert. The segment was called "Makeup Mistakes That Make You Look Old(er)" and many of us are unwittingly committing them. Well at least some of them.

Anti-Aging Makeup Tips From An Expert
Tara's work has not only been featured in Vogue, Harper's Bazaar, People, etc., she has traveled all over the world creating chic and natural make-up looks for women of all ages, skin-tones and skin-types. Thirteen years ago Tara founded Make-Up Therapy which is an award winning beauty collective of 18 of the most sought-after make-up artists and hairstylists in the industry. Based in Los Angeles they travel all over the world for bookings such as red carpet events, TV and press appearances and photo shoots.
Tara and I discussed:
YES! I LOOK FORWARD TO #GROWINGYOUNGER
PLEASE SUBSCRIBE ME TO YOUR MAILING LIST.
The biggest mistakes women make with their makeup as they get older.
The 3 products you need to stop using now.
The 7 products you must have.
The 5 most important make-up brushes you should own that will help you feel like a pro.
The best way to wear eyeliner, how to apply it and Tara's favorites.
How to wear eyeshadow, the best colors to use and matte versus metallic.
The most important keywords to look for as you get older when selecting your skincare and makeup.
I want you to go and watch the segment which is now live in IGTV, but I thought I would share and link some of the actual products Tara recommended.
The key takeaway is that women in midlife need to tone it down and not go too extreme. Less is more and you should always be lighthanded.
Eyeshadow
Tara recommends using and eye primer and to use a matte eyeshadow palette. You can use a little sparkle and shimmer but using it sparingly and to highlight (she shows placement in the segment). Brands she likes for matte eyeshadow palettes are;
Urban Decay Naked2 Basics Eyeshadow Palette
Eyeliner
Tara gives some great tips for applying eyeliner (ditch the black liner) and receommends;
Bobbi Brown Long-Wear Gel Eyeliner, $28
Stila Stay All Day Waterproof Liquid Eye Liner, $22
Marc Jacobs Highliner Gel Eye Crayon Eyeliner, $18
Concealer
Tara recommends a quality concealer from brands like; NARS and Bobbi Brown, Smashbox
Anti-Aging Skincare
These are the skincare lines Tara recommends:
Here is the link to see it on IGTV: Makeup Mistakes That Make You Look Old(er)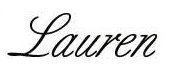 You might also like What You Need To Know About Retinol for Anti-Aging. and Can Supplements Really Help You Age Later?
This post contains affiliate links which may give us a commission at no additional cost to you.
Are you following Fountain Of 30 on Facebook, Twitter, Instagram and Pinterest? We've got lots going on, so join in on the fun! Subscribe to our newsletter here. You don't want to miss a post and promise not to bug you to death. We also started a Facebook Group called Growing Younger for women to discuss everything good and bad about being over 40. Additionally Lauren now hosts a podcast called Beauty is a Bitch! and a weekly Instagram Live series called "Growing Younger Gabfest with Lauren."
Please pin!