This article posted on January 15, 2019 but I have updated it with new shopping links and information.
Let me guess, you have your anti-aging morning and evening skincare routine down pat. Your skin is looking pretty fab, but what about your hair? Did you forget about using anti-aging hair products? Yes, it kinda sneaks up on you. One minute your hair is shiny and seemingly overnight it's looking worse for wear.
In your 40s, the diameter of your hair naturally becomes thinner over time. Overworked and over-colored tresses can lose density and elasticity which results in a lackluster, flat, brittle head of hair. And if you are like me, you see a few grey hairs and you run right to the salon. Well it's taking a toll.
The good news is, there are now anti-aging hair products that can do wonders (some can even be found at the drugstore) which means they are affordable. Mark my words, there will be more products on the market soon (this is a hot trend), but as of now, here are the 11 best anti-aging hair products.
Best Anti-Aging Hair Products To Try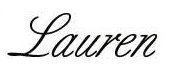 You may also like to read more of my anti-aging beauty posts like Anti-Aging: The Importance Of Removing Makeup Every Night and Emepelle Skincare Is First To Give Hope To Women With Accelerated Skin Aging.
This post contains affiliate links which may give us a commission at no additional cost to you.
Are you following Fountain Of 30 on Facebook, Twitter, Instagram and Pinterest? We've got lots going on, so join in on the fun! Subscribe to our newsletter here. You don't want to miss a post and we promise not to bug you to death. Oh and we also started a Facebook Group called Growing Younger for women to discuss everything good and bad about being over 40. Be sure to listen to Lauren talk about all things anti-aging on the new podcast "Beauty is a Bitch!"
Image Layout: Fountain Of 30
Please pin!