This article posted on January 15, 2019 but I have updated it with new shopping links and information.
Let me guess, you have your anti-aging morning and evening skincare routine down pat. Your skin is looking pretty fab, but what about your hair? Did you forget about using anti-aging hair products? Yes, it kinda sneaks up on you. One minute your hair is shiny and seemingly overnight it's looking worse for wear.
In your 40s, the diameter of your hair naturally becomes thinner over time. Overworked and over-colored tresses can lose density and elasticity which results in a lackluster, flat, brittle head of hair. And if you are like me, you see a few grey hairs and you run right to the salon. Well it's taking a toll.
YES! I LOOK FORWARD TO #GROWINGYOUNGER
PLEASE SUBSCRIBE ME TO YOUR MAILING LIST.
The good news is, there are now anti-aging hair products that can do wonders (some can even be found at the drugstore) which means they are affordable. Mark my words, there will be more products on the market soon (this is a hot trend), but as of now, here are the 11 best anti-aging hair products.
Best Anti-Aging Hair Products To Try
Developlus Anti-Aging Hair Treatment System, $19.99
This 3-piece set is bargain and it works! It slows down graying (yeah) and reduces hair loss with a Peptide Amino-Vitamin Complex. Additionally it repairs and reinforces the hair shaft to prevent micro-fractures and removes dulling residue so hair is naturally shiny. It increases thickness and volume while reducing frizz. It Also protects hair from daily thermal heat and the sun's harmful UV rays. You get all this for just under $20!
StriVectin Ultimate Restore Densifying Foaming Treatment, $44
I bet you think of StriVectin for your face, but did you know they now also have a killer hair treatment? If your hair is falling out or thinnng you must try this product. It rebuilds strength to encourage natural anchoring of hair and minimize loss of strands. It thickens and strengthens with every use and is safe for color treated hair.
Pantene Pro-V Expert Collection AgeDefy Advanced Hair Thickening Treatment, $7.93
This thickening treatment will help make your existing hair strands thicker. Each is coated with a potent blend of vitamin B3, panthenol and caffeine deep within the hair, providing suppleness. They claim after your first use it will thicken existing hair as if you have up to 6500 more hair strands. Every day you use it your hair will look thicker and thicker. They claim eventually your hair will look 10 years younger.
Alterna Haircare CAVIAR Anti-Aging® Restructuring Bond Repair Shampoo, $34 and Alterna Haircare CAVIAR Anti-Aging® Restructuring Bond Repair Conditioner, $34
Alterna is the Mack Daddy of anti-aging hair care products. They have solutions for every aging hair issue you might have but these are my current faves. My hair looks and feels about 100 times better than when I use any other shampoo and conditioner. They contain pure caviar from the roe of non-endangered sturgeon fish, sustainably farmed in France. Rich in vitamins, minerals and omega fatty acids, they help restore hair's lipid layer to its optimal state. It's clinically proven to reduce hair breakage and split ends by more than 99 percent verses untreated hair.
Alterna Haircare Caviar Anti-Aging Smoothing Anti-Frizz Blowout Butter, $34
This lightweight melting cream-to-oil formula tames frizz while protecting hair from heat styling and humidity. It helps seal in moisture while adding shine and smoothness and reduces dry time. This is a must if you plan to abuse your hair with heating tools.
Keranique Deluxe Regrowth Treatment & Deep Hydration Kit, $49
If you hair is fine and/or thinning this four-piece system could just be your answer. The Stimulating Shampoo provides extra moisture to thin hair without weighing it down. Designed to cleanse the scalp and follicle, it removes dirt and buildup. The cream-gel Volumizing Keratin Conditioner features a patented needle nose applicator for precise application and gently moisturizes damaged hair for a soft, shiny finish. The Lift & Repair Treatment Spray provides volume and lift to hair while protecting delicate strands from heat tools. The Hair Regrowth Treatment contains minoxidil which is the only FDA approved ingredient that treats hair loss.
Potion 10 Miracle Instant Repair Leave-In, $24.99
What if you could have stronger and softer hair with one simple, easy application? It just takes a few sprays of this concentrated conditioning mist which penetrates deep into hair for all-day moisturization. Upon application, the hair's cuticle is sealed, preventing breakage, tames frizz, improves elasticity, extends color and adds shine. It's also the perfect pre-treatment for heat styling.
Hum Nutrition Hair Sweet Hair, $25
How about a vegan, all-natural biotin supplement that helps hair growth and health? This berry flavored gummie is a combination of clinically-backed nutrients that promote natural hair growth, strength, and shine. PABA helps maintain hair color, folic acid supports growth, and Fo-Ti has long been used in Chinese medicine to maximize hair and scalp health. Biotin deficiency was found in 38% of women complaining of hair loss. Biotin supplementation can help with hair-regrowth in cases of biotin deficiency. They also taste really good.
Joyce Giraud Scalp Detox Ultimate Hair Strength Treatment, $39.99
This is another hair care line I am loving (the shampoo and conditioner are awesome), but it's Joyce's Scalp Detox cream that has won my heart. It goes directly to the hair follicle to clarify and nourish it with her proprietary blend of botanicals, vitamins, nutrients and anti-oxidents. Hair becomes stronger and appears healthier. It's cruelty-free, sulfate-free and free of silicone and harsh chemicals.
QUINOAPLEX R3 Rapid Hair Renewal Formula, $54.99
Quinoa isn't just for eating! This formula is made of hydrolyzed quinoa protein that protects hair before and after coloring/bleaching. Quinoaplex resolves the issue of thinning hair, split ends, hair breakage and damages. The reason why quinoaplex works is because hair is made up of 85% protein and as we get older, we expose hair to chemical products and gradually lose this protein. Without enough protein in your hair, you damage it even washing with regular shampoo and conditioner. Use this treatment at least two times before coloring your hair and it will be less damaged and the color will last longer.
Rahua Legendary Amazon Oil, $42
I am literally obsessed with this hair oil. It's a lightweight, non-toxic blend of five different oils sourced from the Amazon, including "rahua oil," which comes from the ungurahua nut and has been used for centuries by Amazonian women to strengthen and nurture their hair. Yes, it's a little pricey but a small amount will bring the shine back to lackluster hair. I can attest. I have naturally wavy but fried from color hair and when I apply the smallest amount to my almost dried hair it is as shiny as it was when I was 20!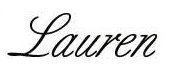 You may also like to read more of my anti-aging beauty posts like Anti-Aging: The Importance Of Removing Makeup Every Night and Emepelle Skincare Is First To Give Hope To Women With Accelerated Skin Aging.
This post contains affiliate links which may give us a commission at no additional cost to you.
Are you following Fountain Of 30 on Facebook, Twitter, Instagram and Pinterest? We've got lots going on, so join in on the fun! Subscribe to our newsletter here. You don't want to miss a post and we promise not to bug you to death. Oh and we also started a Facebook Group called Growing Younger for women to discuss everything good and bad about being over 40. Be sure to listen to Lauren talk about all things anti-aging on the new podcast "Beauty is a Bitch!"
Image Layout: Fountain Of 30
Please pin!