This is a sponsored post that first published on March 26, 2019. I have updated it with new information.
There is something totally unique on the market to help with the way your skin ages…and it's rather exciting. Biopelle, Inc., makers of professional skincare products that help promote skin rejuvenation and wellness, launched a line called Emepelle. It's the first and only clinically proven skincare line that safely and effectively helps address Estrogen Deficient Skin (EDS). Estrogen loss is a primary cause of accelerated collagen loss and skin aging in women. Emepelle is uniquely powered by MEP Technology™, a patented, specifically designed ingredient that helps to non-hormonally restore the natural function of Estrogen Deficient Skin.
Emepelle for Estrogen Deficient Skin (EDS)
YES! I LOOK FORWARD TO #GROWINGYOUNGER
PLEASE SUBSCRIBE ME TO YOUR MAILING LIST.
Estrogen is critical to maintaining healthy, radiant, youthful looking skin. As women age, estrogen levels naturally decline, especially after menopause. Although women may notice skin dryness or changes to the condition of their skin as they get older, it's more than likely they do not make the correlation with declining estrogen levels. Low estrogen results in skin dryness, atrophy, wrinkling and thinning.
In the first five years of menopause, low estrogen levels lead to a staggering 30% loss of the skin's collagen and a subsequent 2.1% loss each year thereafter. Isn't that depressing? However, collagen loss is more closely related to the duration of estrogen deficiency than to chronological age. Estrogen loss is really why your skin feels thinner, more fragile, dry and itchy. And you're not alone. Approximately 6,000 women enter menopause daily. There will be over 46 million women over the age of 55 by 2020 and our median life expectancy has gone up by 62%. That means a larger portion of a woman's life will be spent in menopause than ever before!
As women enter menopause and start to experience related symptoms, many turn to other, primarily hormone-based treatments. The issue with these other treatments is that they either don't have specific benefits for the skin, or they pose serious side effects.
Emepelle Anti-aging Skincare Line Review
Emepelle features exclusive MEP Technology to help restore the natural function of EDS non-hormonally. In clinical studies, MEP has been proven to be safe and effective to help address the symptoms of EDS and improve skin's hydration, firmness, luminosity, and appearance of fine lines. This is great news for those of us (like myself) who can not use hormone replacement therapies.
"There is a perception among women that aging skin is a natural part of life and occurs as you age chronologically or through exposure to environmental factors, such as sunlight and pollution. Estrogen loss, however, is a key factor in accelerated facial aging," said Diane Berson, M.D., a top NYC dermatologist. "My patients with skin concerns, including dryness and aging, don't want the side effects sometimes associated with other treatments for estrogen deficiency."
The Emepelle product line consists of a lightweight day serum (which can also be used at night) and night cream. Both feature MEP Technology and are further fortified with other proven ingredients to help provide additional anti-aging benefits (like Peptides, Antioxidants and Hyaluronic acid). The products work on all skin types and are recommended for women who are in perimenopause or menopause.
Emepelle Serum
Emepelle Night Cream
I absolutely love night cream. It was made to harnesses the skin's nighttime repair activities to help restore vitality and luminosity to mature skin featuring the revolutionary MEP Technology mentioned. It safely and effectively targets a root cause of EDS for a more healthy, youthful-looking appearance. The cream contains a unique combination of retinoids to help reduce the appearance of fine lines and wrinkles. The rich (yet not greasy) formulation maximizes hydration and nourishment of perimenopausal and menopausal skin.
Key ingredients in Emepelle Serum
MEP Technology
Antioxidants
Hyaluronic Acid
Peptides
Niacinamide
Key ingredients in Emepelle Night Cream
MEP Technology
Retinol
Emollients and Protectants
Peptides
Niacinamide
Shea Butter
Glycerin
Emepelle is available through authorized skincare professionals and Lovelyskin.com. For more information about Emepelle visit: emepelle.com.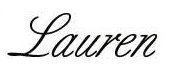 You may also like to read more of my anti-aging beauty posts like Anti-Aging: The Importance Of Removing Makeup Every Night and 12 Of The Best Facial Cleansers For Aging/Sensitive Skin.
Are you following Fountain Of 30 on Facebook, Twitter, Instagram and Pinterest? We've got lots going on, so join in on the fun! Subscribe to our newsletter here. You don't want to miss a post and we promise not to bug you to death. Oh and we also started a Facebook Group called Growing Younger for women to discuss everything good and bad about being over 40. Be sure to listen to Lauren talk about all things anti-aging on the new podcast "Beauty is a Bitch!"
Please pin!