I am praying you all know to removing your makeup is important and do so every evening before you go to bed. You do remove it, right? I am meeting more and more women who sheepishly confess to me they skip washing at night and sleep in their makeup. I don't want to judge, but WASH YOUR FACE GIRL!
Importance Of Removing Makeup
You might be wondering, what's the importance of removing makeup? It is crucial to remove makeup every night. I am talking all traces of your makeup before going to bed. Not doing so can cause significant damage to your skin during the night. Most makeup is made of oil and basically dirt, so when you sleep in the grime it clogs your pores and can lead to breakouts and (worse) wrinkles. Besides, you should be putting serum and moisturizer on at night and you can't do that over a face of makeup.
Why Not Washing Your Face At Night Is Aging
Chances are if you are not removing your makeup, you're not taking care of your skin properly at night which is a giant no-no. Especially if you are trying to fight the signs of aging. Also, nighttime is when your skin breathes, repairs and regenerates itself so if your skin is not clean, it will age more quickly. Your skin will become less elastic more rapidly, and premature wrinkles will appear sooner than you want. Regular wrinkles will deepen. Life (and skincare) becomes a battlefield in middle age so why make it harder? Wash your face.
YES! I LOOK FORWARD TO #GROWINGYOUNGER
PLEASE SUBSCRIBE ME TO YOUR MAILING LIST.
Now, if you are removing your makeup, I am sorry I lost my cool. But are you removing all of it? Like every single trace? A quick and easy way to clean off all your makeup residue, dirt and oil, is to use makeup remover wipes which I'm sure you have noticed everywhere these days. They make it so easy to sweep away all those pore-clogging impurities and they leave your skin thoroughly cleansed, without the need to wash your face afterwards. Brilliant right? Even if I'm dead tired I can drag myself to the bathroom to wipe one of these across my face. Just be sure not to flush the wipes down the toilet. They are not good for your plumbing and belong in the garbage.
If you don't want to create waste there are reusable and washable wipes that you can use with your favorite oil makeup remover too (see below for my favorite). Or maybe you have been hearing about micellar water and that it's an amazing makeup remover but have no idea what it is.
What Is Micellar Water?
Micellar water is French and sounds fancy right? Well it's really not. It is water that has little tiny micelles (tiny balls of cleansing oil molecules) suspended in it. Micelles surround dirt particles and break them down thereby cleaning the skin without drying it out. So it's less drying than barrier stripping soap. It keeps impurities off your face and leaves you feeling refreshed and clean. Therefore, skin stays hydrated and healthy.
Micellar cleansing water is not the same as cleanser because it's less harsh and non-stripping. I pour some on to a cotton wipe and have at it until all my makeup is gone. Then I use a second wipe, which better be white, or I know I have not removed all of my makeup successfully. Sometimes I use micellar water as a pre-cleanse or makeup remover to my masks to get all traces of makeup off before I start my evening routine. It's also fantastic on a cotton swab if you mess up your eye makeup and want to start again.
I like wipes when I'm in a hurry or exhausted and don't have time or the inclination to wash my face. Micellar water I tend to use on those evening I am planning to spend more time on my nighttime routine which I admit is most weeknight evenings. You can't go wrong with either one or both. In fact, I recommend you get both and figure out which works better for your lifestyle. If you're like me you will keep them each on hand. Just please, clean your face!
The Best Makeup Remover Wipes and Micellar Cleansing Waters
Here are the best makeup remover wipes and the best micellar cleansing waters.
1. Collosol Eau de Lait No Rinse Cleansing & Softening Milk, $29.95
Collosol Eau de Lait was designed in Paris in the 1950s and has a texture like no other. I use some on a cotton ball to remove all traces of my makeup. But you can also use it as a facial cleanser or you can even add a couple cupfuls to your bath for a dream bath for silky soft skin.
2. Cetaphil Gentle Makeup Removing Wipes, $6.20
One of my favorite drugstore brands is Cetaphil so clearly I knew I would love these wipes. They not only remove your makeup but they leave your skin smooth and fresh. These wipes are unscented and are formulated with aloe vera, chamomile and green tea, so they are OK for sensitive skin. They cleanse the impurities off your face while removing that stubborn makeup without causing irritation or rashes. No additional rinsing is required after using these wipes.
3. Beekman 1802 Fresh Air 4-pack Face Wipes, $22.50
These face wipes contain goat milk which is rich in vitamins and they are scented with notes of apricot and honeyed blossoms, with a hint of fresh wildflowers. They also contain CoQ10, vitamin E, aloe, natural botanicals and other key ingredients to help refresh the look of your skin and optimize its own natural collagen and elastin levels. They remove face and neck grime and makeup and there is no need to rinse. And they are sulfate, paraben, petroleum, phosphate and alcohol free.
4. La Roche-Posay Effaclar Micellar Cleansing Water for Oily Skin, $15.99
Even though my skin isn't that oily this is my go-to in the summer. This micellar water is a no-rinse cleanser that purifies skin and cleanses down to microscopic pollution particles. Dirt-encapsulating micelles in the formula attract dirt, oil and makeup, making it easy to gently wipe them away with a cotton wipe.
5. Aveeno Ultra-Calming Cleansing Makeup Removing Wipes, $5.99
These soft, oil-free wipes help rebalance your skin and are ideal for sensitive skin. They gently remove dirt, oil, makeup and even mascara. These cleansing facial wipes feature calming feverfew extract which is related to chamomile which is known to be calming for sensitive skin. They are dermatologist and ophthalmologist tested and non-comedogenic.
6. Bioderma Sensibio H2O Solution Micellaire for Sensative Skin, $14.99
This is another brand I love. I keep a sample size bottle in my travel bag. Sensibio H2O from Bioderma will keep sensitive skin feeling smooth and clean. Its potent micelle formula soothes and clears up irritated skin. The non-rinse formula of fatty acid esters (the constituent elements of micelles) removes all traces of makeup from your face and eyes.
7. M.A.C Bulk Wipes, $30
MAC's Wipes swipe away makeup, smudges, dirt and grime while conditioning your skin. They leave your face perfectly primed for makeup or moisturizer. These wipes are saturated with protective vitamin E which hydrates skin and are dermatologist tested and non-acnegenic.
8. Koh Gen Do Cleansing Spa Water, $75
Yes, this is a treat but the pump makes it ideal for residing on your sink. This spa water gently removes even waterproof make-up and skin impurities in a single sweep with mineral-rich cleansing water. It contains pure water from the Yumura Hot Springs in Izumo, Japan which is full of rich with skin-absorbing nutrients to replenish and rejuvenate as it cleanses. White Birch Sap, harvested only three weeks in early spring, contributes an abundance of minerals and xylitol lifts off makeup, oils and residue. No washing or rinsing required! Your skin is left unbelievably clean and soft.
9. Clinique Take the Day Off Micellar Cleansing Towelettes, $16
These towelettes whisk away face and eye makeup without irritation or the need for water and can be used on all skin types. Each towelette is saturated with a gentle micellar cleansing liquid that removes face and eye makeup anywhere and anytime. They are 100% fragrance-free and allergy tested.
10. Tarte Micellar Magic Makeup Remover & Cleanser, $18
Tarte's gentle, no-rinse facial cleanser removes waterproof and long-wear makeup, excess oil and impurities without stripping your skin's natural moisture. It's safe for use on your whole face including eyes and lips, leaving your skin feeling clean, soft and rejuvenated. It contains Babassu (nourishes, moisturizes, and soothes), Green Tea Extract (reduces redness) and Mulberry Root Extract (a natural antioxidant). Better still, this product is vegan, cruelty-free and gluten-free.
11. Rodan + Fields Essentials Makeup Remover Wipes, $32
I had these wipes in the hospital with me and used them to "wash" my face. Rodan + Fields Instant Makeup Remover Wipes are exceptional for removing makeup and even long wear foundation and eye makeup. They are formulated with skin conditioners and moisturizers that prepare your face for makeup or moisturizer.
12. Take My Face Off Organic Apricot Kernel Oil For Makeup Removal, $44.50 with Mitty Single-Pack Ultra-Gentle Reusable Makeup Remover, $14
I'm all for environmentally friendly alternatives so this combo is now a favorite. Use this amazing organic food-grade apricot kernel oil is great for skin, eye makeup, hair, cuticles…whatever! Rub some into your skin and use the reusable/washable makeup mitty to remove all your makeup and grime.
13. Sephora Collection Rose Clean Cleansing & Gentle Exfoliating Wipes, $8
Since I love the smell of roses I adore these wipes. Their fragrance is amazing and they remove everything on your face. They are moisturizing and brightening and they don't cost a lot.
Do you have a favorite makeup remover wipe or micellar cleansing water you like to use? We'd love to hear about it!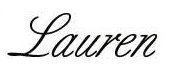 You may also like to read more of Lauren's beauty posts like Sunscreens: Myths, Facts and What You Need To Know and Body Washes For Keeping Skin Moist
This post contains affiliate links which may give us a commission at no additional cost to you.
Photo: Fountain Of 30
Are you following Fountain Of 30 on Facebook, Twitter, Instagram and Pinterest? We've got lots going on, so join in on the fun! Subscribe to our newsletter here. You don't want to miss a post and promise not to bug you to death. We also started a Facebook Group called Growing Younger for women to discuss everything good and bad about being over 40. Additionally Lauren now hosts a podcast called Beauty is a Bitch! and a weekly Instagram Live series called "Growing Younger Gabfest with Lauren."
Please pin!