Do you look to Mother's Day gift guides for inspiration for gifts for mom? Or yourself? I tend to give gifts to my girlfriends, who also happen to be moms because I am about celebrating the hard work we ALL do. Besides, who doesn't like to receive a gift and feel loved? Some of these gifts are unique, some are chic and others are inexpensive. Any way you slice it, we have put together the best Mother's Day Gift ideas we could, so without further ado…here is our Mother's Day Gift Guide 2021.
Chic and Unique Mother's Day Gifts 2021
What mom doesn't love a handmade gift? Especially if it's natural skincare products? Zaaina creates premium natural skin care products, formulated with simple, effective ingredients and a caring, personalized touch. They contain no chemicals, preservatives, parabens, artificial ingredients and they are not tested on animals. This particular box contains Rose Natural Soap Bar, Lavender Natural Soap Bar, Lavender Lemongrass Mini Soap Bar, Grapefruit Calendula Mini Soap Bar, Turmeric Face Mask Treatment Pouch, Charcoal Face Mask Treatment Pouch, Organic Rose Petal Facial Mist, Ultra-Moisturizing Heel Balm, Face Balm and Extra Glow Face Serum.
YES! I LOOK FORWARD TO #GROWINGYOUNGER
PLEASE SUBSCRIBE ME TO YOUR MAILING LIST.
Put some fresh flowers in this vase and you have the perfect gift.
These say it all…all year long.
If my mom were still alive I would totally send this to her. Only for a mom with sense of humor. It comes in a ton of scents including rose and sea mist but also, chardonnay (that would have been for mom), Apple Maple Bacon, Fresh Coffee and Creme Brulee.
What hard working mom wouldn't want to look refreshed, more youthful and vibrant? Caire Beauty has put together the perfect gift for mom with their Mother's Little Helpers Gift Set; a two-week supply of Caire Therom Serum Boost and Caire Triple Lift Molecule Mask. Both are formulated with the world's tiniest Hyaluronic Acid molecules that travel deep beneath the skin's surface to help women 40+ build back firmness and glow in their complexion.
Mother's Little Helpers Gift Set includes: 15 mL glass bottle of Therom Serum Boost, 12 mL glass jar of Triple Lift Molecule Mask and 2 mini glass on-the-go vials of Therom Serum Boost.
She can wear this little scarf around her head, neck, wrist or the handle of her favorite handbag.
If you're as bummed as I am that this show ended, you can enjoy Moira 365 days a year, because she truly was a gift, wasn't she?
How beautiful is this embroidered dish towel?
You pick. I hear this real leather copy is very similar and the price is a lot better!
10. Zoe Lev "Mama" Charm Necklace, $485
I love the simplicity of this necklace and what it says even more.
What mom doesn't want to be pampered? This amazing set includes their Mirakle Cream, Klayzyme Exfoliating Enzyme Mask and a very chic red signature travel bag. Because hopefully soon she will be able to travel again! This set will be available April 26-May 9, 2021.
Happy Mother's Day!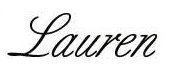 If you liked this post you might also enjoy 9 Of The Best Body Washes For Keeping Skin Moist and How to Rock The Best Spring Jewelry Trends For Less.
This post contains affiliate links which may give us a commission at no additional cost to you.
Are you following Fountain Of 30 on Facebook, Twitter, Instagram and Pinterest? We've got lots going on, so join in on the fun! Subscribe to our newsletter here. You don't want to miss a post and promise not to bug you to death. We also started a Facebook Group called Growing Younger for women to discuss everything good and bad about being over 40. Additionally Lauren now hosts a podcast called Beauty is a Bitch! and a weekly Instagram Live series called "Growing Younger Gabfest with Lauren."
Please pin!