I love my hot showers. But it's murder on my skin and so are harsh body soaps. That's why I have turned the temperature down on the water as much as I can stand it and have switched to moisturizing body washes. If you're currently dealing with dry body skin or are like me and wince at the mere thought of it, there are plenty of ways to keep your skin hydrated on a daily basis. And an effective moisturizing routine surprisingly starts in the shower.
A deeply moisturizing body wash can make all the difference. The best moisturizing body washes come in all types of formulas that contain different ingredients to trap moisture in your skin and leave you feeling soft and smooth from the moment you step out of the shower. From creamy formulas to nourishing oils, here are the products I've tested and recommend.
9 of The Best Moisturizing Body Washes
YES! I LOOK FORWARD TO #GROWINGYOUNGER
PLEASE SUBSCRIBE ME TO YOUR MAILING LIST.
This Dove body wash contains their "Moisture Renew Blend" which is a combination of skin-natural nourishers and plant-based moisturizers that absorb deeply into the top layers of your skin. You will feel a big difference after just one use. My husband uses this one too.
I love this cleanser that looks and feels like an oil but creates a wonderful leather that is super gentle on your skin. This nourishing body cleansing oil gently cleanses skin and leaves it feeling soft and velvety smooth…even after you towel off. Enriched with castor and grape seed oils, this silky cleansing oil is also infused with the yummy scent of vanilla and almonds.
Everyone is going nuts for this affordable line and I get why – it's amazing! This body wash is no exception and it had me at "rose." Murumuru butter is extremely moisturizing and I'm a sucker for anything with a rose scent. This rose body wash is made with no sulfate cleansers or parabens and is infused with plant-based cleansers. Oh and did I mention that the Bulgarian Rose in this body wash is ethically sourced from the Rose Valley of Bulgaria?
Ignore the price because this body wash feels as luxurious as the more expensive ones. It's packed with shea butter so the lather leaves your skin softer long after you get out of the shower. There are many Olay "Ribbons" versions but this one is my favorite because of it's honey scent.

You might only think of this brand for skincare, but you would be remiss not to try this body wash. It contains no harsh sulfates and instead relies on much gentler coconut-derived surfactants for power washing and moisturizing. It also has maracuja oil and a special amino acid blend that hydrates and soothes.

It's for good reason dermatologists love this brand. This formula is no exception because it contains nothing that could stress out even the most sensitive skin. It's paraben, soap, sulfate and fragrance-free and it is instead loaded with ultra water retaining hydrating hyaluronic acid, emollients, and three different types of skin-strengthening ceramides. It's so gentle it is even accepted by the National Eczema Association, making this one a great option for those dealing with eczema.
I love oils and they are one of the best ways to add a major dose of moisture to dry skin. I often finish my shower with some oil in the dead of winter…unless I am using this shower oil. This oil-to-milk formula contains almond oil, which is rich in softening omega-6 fatty acids. Yet, it rinses completely clean with no greasy residue and leaves your skin intensely moisturized. I adore the packaging too.
This ethically traded and sustainably produced body wash with frankincense & myrrh isn't just for the holidays! It cleanses, deeply moisturizes and rejuvenates dry skin and helps prevent further signs of aging.
This fragrance-free foaming moisturizing wash is so ultra-gentle it's safe for the whole family, even those with the driest skin. This non-stripping formula provides 24 hour hydration which starts in the shower. It's formulated with shea butter, glycerin, niacinamide, and La Roche-Posay Prebiotic Thermal Water so skin feels moisturized & instantly soothed.
Do you have a favorite moisturizing body wash?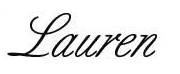 If you liked this post you might also enjoy 12 Of The Best Facial Cleansers For Aging/Sensitive Skin and The 11 Best Makeup Remover Wipes For Effortless Makeup Removal.
This post contains affiliate links which may give us a commission at no additional cost to you.
Are you following Fountain Of 30 on Facebook, Twitter, Instagram and Pinterest? We've got lots going on, so join in on the fun! Subscribe to our newsletter here. You don't want to miss a post and we promise not to bug you to death. We also started a Facebook Group called Growing Younger for women to discuss everything good and bad about being over 40. Be sure to listen to Lauren talk about all things anti-aging on the new podcast "Beauty is a Bitch!"
Please pin!