When I was a teen and had a face riddled with acne I could not wait to be an adult so I'd never have to deal with it again. My mom would take me to several dermatologists and I'd try everything under the sun to clear it up! I even did Accutane. This was pre-Proactiv Solutions by the way. Now here I am, well into my 40's and I still get zits – at least one a week – and some really hurt. Zits and wrinkles? Where is the fairness in that? Adult acne is a cruel joke.
Adult Acne Solutions
Personally I only get a spot or two and I care more to fight the wrinkles so I am very careful what I put on my face. I am too old to use the same acne fighting solutions marketed for teens. So are you. Adult acne can also have an increased rate of discoloration, as the process of clearing acne-related blemishes and stains slows down as we age. So then we are also left with scars or brown spots. Lovely.
Remove Every Trace of Makeup

I am very diligent about removing every trace of makeup and gently cleansing my face. I also make sure I treat my wrinkles and only dab an acne adult fighting solution directly on the spot. Retinoid creams are a little too harsh for my sensitive skin but I know women who have tried them and have had positive results. I also find Benzoyl peroxide a little stringent and too drying to use on your entire adult face.
YES! I LOOK FORWARD TO #GROWINGYOUNGER
PLEASE SUBSCRIBE ME TO YOUR MAILING LIST.
Products with Are Not As Harsh

I have received great results from products made with sulfer which are not as harsh. In the worst case I have had a cortisone shot on any cystic type of spot (thankfully that has only been a couple of times – but it works!) and my skin looks flawless for weeks. But what works on that annoying it that has erupted dead smack in the middle of your chin when you're over 40? I have some answers.
Adult Acne Fighting Products To Try

Before you grab your toothpaste (yes, I've tried that too) here are some adult acne fighting products I have tried and recommend.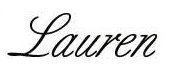 Are you following Fountain Of 30 on Facebook, Twitter, Instagram and Pinterest? We've got lots going on, so join in on the fun! Subscribe to our newsletter here. You don't want to miss a post and promise not to bug you to death. Oh and we also started a Facebook Group called Aging Backwards! for women to discuss everything good and bad about being over 40. And check out Lauren's #agingbackwards Car Confessions on our Facebook page.