A few years ago I made it a goal to learn more about drugstore (and in some cases grocery store) makeup and beauty products. So here is a video of 6 drugstore beauty must-haves I am digging at this moment. They are my must-haves. Sure you can spend three times the amount on prestige products, but I'd rather save that money for that YSL bag I've had my eye on.
Drugstore Beauty
1. RoC Multi Correxion 5 in 1 Chest, Neck & Face Cream with SPF 30, $24.99
YES! I LOOK FORWARD TO #GROWINGYOUNGER
PLEASE SUBSCRIBE ME TO YOUR MAILING LIST.
2. Burt's Bees BB Cream with SPF 15, $14.99
3. Revlon Dramatic Definition Mascara, $8.49
4. Chapstick Total Hydration, $2.995.
5. Instrumental Beauty Sonic Touch Cleansing System, $20.89
6. NOW Solutions Coconut Oil Oil 100% Natural, $7.36
You may also like to read 20 Amazing Anti-Aging Uses For Coconut Oil and My 12 Favorite Luxury (and mostly green) Beauty Products.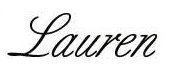 Are you following Fountain Of 30 on Facebook, Twitter, Instagram and Pinterest? We've got lots going on, so join in on the fun! Subscribe to our newsletter here.
Please pin!