Imagine that everything you knew about sunscreens was wrong. I consider myself pretty knowledgeable about skincare and have been vigilant about wearing sunscreen for at least the last 20 years. Honestly I do not leave the house without it so I was really proud of myself. Then I met Dr. Ellen Gendler and an innocent comment turned into a very eye-opening conversation.
I have had the pleasure of interviewing Dr. Gendler about sunscreens twice – on both my podcast Beauty is a Bitch! and my IG Live series "Growing Younger Gabfest with Lauren." One thing is painfully clear…most of us (including myself) have been using the WRONG sunscreen!
YES! I LOOK FORWARD TO #GROWINGYOUNGER
PLEASE SUBSCRIBE ME TO YOUR MAILING LIST.
You really need to listen to both because Dr. Gendler will blow your mind, but I wanted to share some of the key points in writing.
Top 5 Things to Know About Sunscreens
Even if your foundation/makeup has SPF it's not a great sunscreen (or probably not a great makeup either), so you still need to wear one. DO NOT rely on your makeup to protect your skin.
Zinc is better than titanium for sun protection.
Every single time you go into the sun, your skin is being assaulted and is trying to protect itself by producing melanin (tan). But you can actively prevent it.
SPF refers to UVB protection – sunburn ray – but doesn't address protection against UVA, the tanning rays.
Europe has much better chemical sunscreen products than we do, so buy theirs if you can.
What you will learn about sunscreens
Dr. Gendler will explain the difference between sunblock and sunscreen.
Dr. Gendler will explain the difference between mineral-based sunblocks and chemical sunscreens.
You will learn the difference between Ultraviolet A and Ultraviolet B rays.
Why you need to be using DNA Repair Enzymes and taking Anti-Oxidant Oral Supplements to repair your skin from previous sun damage.
Avobenzone (Butyl Methoxydibenzoylmethane) is the only US FDA-approved, non-mineral sunscreen ingredient against UVA and the only UVA protection ingredient you find in US sunscreens. Avobenzone is unstable and needs stabilizers, which is less desirable than better UVA-protection ingredients that don't require stabilizers.
You want to look for certain European sunscreen products which contain specific ingredients.
Ingredients you want in your sunscreens
Europe has much better UV-A chemical sunscreens. Yes, these are the giant words that we need to know and be armed with when looking to buy sunscreens. So look for sunscreens with:
Mexoryl SX (Terephthalylidene Dicamphor Sulfonic Acid)
Or
Mexoryl XL (Drometrizole Trisiloxane)
or
Tinosorb S (Bis-ethylhexyloxyphenol Methoxyphenyl Triazine)
or
Tinosorb M (Methylene-Bis-Benzotriazolyl Tetramethylbutylphenol)
If the active ingredient in your product is only Avobenzone (Butyl Methoxydibenzoylmethane)—(this is the USA ingredient, often in European products as well, but they have additional sunscreen ingredients), then you are not getting a European product.
Physical Sunblocks literally block the sun's rays like the white zinc oxide you remember lifeguards wearing on their noses when you were a kid. Many good ones are made in USA.
Brands of physical sunblocks Dr. Gendler likes include:
Elta MD (selected products)
Supergoop (selected products)
The higher % of zinc oxide the higher protection you will get. And zinc is better than titanium.
Dr. Gendler's Tip for maximum coverage
Dr. Gendler suggests layering the two (sunscreen followed by sunblock). Eryfotona is a physical block and the Anthelios is a chemical sunscreen. For real sun exposure, she likes to use a combination of the two. Apply the Anthelios first, and then the Eryfotona (or another physical block) on top. Then apply your makeup.
Isdin Eryfotona Actinica, $49 (contains zinc oxide at 11 % as well as DNA Repair Enzymes and no chemicals).
European Anthelios SPF 50 (the Shaka fluide is a good one). Do NOT buy the American Anthelios you will find at the drugstore, except if it's the purely mineral one. It is NOT the same.
What to buy
The brands Dr. Gendler recommends for DNA Repair are:
Cellular MD
Cellular MD Eye Balm, $78
Cellular MD Universal Drops, $125
Neova
Neova After Sun Body Repair, $49
Neova Night Therapy, $92
Anti-Oxidant Oral Supplements
Taking an antioxidant prevents the damage caused by free radicals to the body's cells, thereby promoting longevity and warding off disease. It helps your skin protect itself from sun, pollution, etc. Free radicals are responsible for breaking down our skin's collagen, resulting in wrinkling, dark spots, fine lines and saggy skin. But many free radicals are necessary for life and are used by our body's cells to kill invading bacteria. The supplements help fight off some of the "bad "free radicals and help protect you from adverse effects.
Some of the brands Dr. Gendler recommends for antioxidant oral supplements are:
Heliocare Daily Antioxidant Extract Supplement, $27.99
Isdin SUNISDIN, $49.99
Listen/Watch the Full Episodes
Here is a link to the podcast Why The Hell Do I Need Sunscreen Anyway?
Here is the link to the Instagram Live (Now IGTV) called Sunscreen Myths and Facts.
How to Reach Dr. Gendler
Dr. Ellen Gendler
Gendler Dermatology
1035 5th Ave.
New York, NY 10028
(212) 288-8222
gendlerdermatology.com
Instagram @gendlerdermatology @ellengendlermd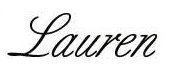 You might also like Hear The Real Skinny on Weight Loss in Menopause and What You Need To Know About Retinol for Anti-Aging.
This post contains affiliate links which may give us a commission at no additional cost to you.
Are you following Fountain Of 30 on Facebook, Twitter, Instagram and Pinterest? We've got lots going on, so join in on the fun! Subscribe to our newsletter here. You don't want to miss a post and promise not to bug you to death. We also started a Facebook Group called Growing Younger for women to discuss everything good and bad about being over 40. Additionally Lauren now hosts a podcast called Beauty is a Bitch! and a weekly Instagram Live series called "Growing Younger Gabfest with Lauren."
Please pin!