One thing I constantly hear from midlife women in menopause (and post-menopause) is they keep gaining weight. It doesn't matter if they just look at a doughnut. It's going to show on the scale and around our tummies. It's totally frustrating, so many of us just throw in the towel. But you know I simply can not take giving up as an answer so I sought out an expert on the subject of weight gain and weight loss in menopause.
Weight Loss in Menopause‪
When I was searching for said expert, someone I completely respect and is knowledgeable on all things menopause said, "You have to have Kim Schlag on." So I reached out and quickly realized she would be the perfect guest to have on my first episode of "Growing Younger Gabfest with Lauren" which is my Instagram Live series. She shared a ton information and was so good, I just knew I also had to have her on my podcast "Beauty is a Bitch!" So I'm going to share both links now and again at the end of this post.
YES! I LOOK FORWARD TO #GROWINGYOUNGER
PLEASE SUBSCRIBE ME TO YOUR MAILING LIST.
Growing Younger Gabfest with Lauren – Menopausal Weight Loss with Guest Kim Schlag
Beauty is a Bitch! podcast– The Real Skinny on Weight Loss in Menopause‪ with Guest Kim Schlag
Who Is Kim Schlag?
Kim Schlag is a personal trainer and nutrition coach who came to fitness later in life. Like many of us (and totally relatable) she spent the better part of two decades yo-yo dieting, ending up obese and utterly confused. In her early 40's she finally discovered the secret hack she'd been looking for all those years wasn't really a secret after all. It was like a light-bulb moment and thankfully she wants to turn the lights on for us all. She completely transformed her body and mind through proper nutrition and strength training and now helps women all over the world get strong, lose weight and heal their relationship with food and their bodies.
Then she noticed many women in menopause were becoming clients and she has made herself an expert now that she is in perimenopause herself. And guess what? the good new is…it IS possible to lose weight in menopause! She has discovered the methods which are easy and sustainable.
I really want you to listen/watch both the podcast and the IG Live so I am not going to spill the beans and instead will leave you with some teasers so you take the time to check them both out.
Kim's Top 10 A-Ha Nuggets
There is no reason you can't lose weight in menopause but there are new hurdles.
Your metabolism does slow a bit in menopause but it's not as much as you may think.
You need to get moving more. More than you are now. It's not enough. Focus on it. Get a FitBit.
You need to start strength training.
You need to be consuming enough protein. And guess what? Most of us are not eating nearly enough and it becomes infinitely more important in menopause.
Your old tricks are no longer working because they perhaps were not that good to begin with. They probably never worked.
Losing .5 pounds a week is actually a great result. You need to get your expectations in check. Losing 3 pounds a week is not going to happen unless you are obese.
Menopause belly is a real thing, but you will lose it the same way you lose fat anywhere else.
If you are not writing down every morsel that goes into your mouth you are consuming more calories than you think.
Cardio isn't the big tool for fat loss that you think it is.
What you will learn ‪ in the IG Live and Podcast
How many calories you should be consuming per day to lose weight and how to calculate it.
How to calculate how much protein you need to be eating each day.
What kind of strength training you need to be doing (and it involves a trainer).
Here's a link to the podcast: Beauty is a Bitch podcast– The Real Skinny on Weight Loss in Menopause‪ with Guest Kim Schlag
Here is the link to the Instagram Live (now IGTV): Growing Younger Gabfest with Lauren – Menopausal Weight Loss with Guest Kim Schlag
I also have a podcast with Kim where I talk about my experience on her Fitter After 40 program: Beauty is a Bitch podcast S3 E6 How I Lost Weight In Midlife With Fitness Trainer Kim Schlag
But, wait there's more!
Kim is offering a new virtual (renamed) Fitter After 40 Weight Loss Course – 60 Day Challenge that begins January 26, 2022 and ends March 27, 2022. Registration is open now until midnight Wednesday, January 26, 2202. And I'm still doing the program too! That's right! I will be there, with you!
Register here: Kim Schlag Fitter After 40 Weight Loss Course
How to find Kim Schlag
Website: kimschlagfitness.com
Instagram: @kimschlagfitness
Podcast: The Fitness Simplified Podcast
YouTube: Kim Schlag Fitness
TikTok: kimschlagfitness
I hope to see you January 26!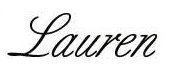 Photos: Istock, Kim Schlag
You might also like to read How To Reduce Your Risk Of Osteoporosis With Exercise and How To Feel Fit and Fab at Forty and Beyond.
Are you following Fountain Of 30 on Facebook, Twitter, Instagram and Pinterest? We've got lots going on, so join in on the fun! Subscribe to our newsletter here. You don't want to miss a post and promise not to bug you to death. We also started a Facebook Group called Growing Younger for women to discuss everything good and bad about being over 40. Additionally Lauren now hosts a podcast called Beauty is a Bitch! and a weekly Instagram Live series called "Growing Younger Gabfest with Lauren."
Please pin!