Recently a friend reached out to me by text stating for the new year one of her resolutions was to start wearing some makeup…just a little bit. What did I recommend for keeping the routine and look simple? Where should she begin? She's not the only one to ask me this, and why I am just now writing a post about creating a no-makup makeup look for women over 50 is beyond me. So I put together a few makeup tips for older women along with the 5 makeup must-haves you will need.
The Truth About Makeup Over 50
As our skin ages and collagen production declines, dryness, dullness, discoloration and loss of firmness/elasticity become our main concerns. So and it's essential to use makeup products that work with your changing skin instead of simply covering them up.
Must-Haves Makeup Tips for Older Women
When shopping for makeup for women over 50 look for hydrating formulations (foundation, concealer, bronzer and blush) which will prevent the products from settling into lines and accentuating what you don't want accentuated. Also, avoiding powder formulations instead opting for crémes and liquids will help you're look more radiant and dewy. But most importantly you want your makeup to make you feel like you…not someone else. Therefore, I have narrowed it down to 5 things you need if you currently wear no makeup and want to dabble.
YES! I LOOK FORWARD TO #GROWINGYOUNGER
PLEASE SUBSCRIBE ME TO YOUR MAILING LIST.
Note: I am going to assume your face is first cleansed, serumed, moisturized and has sunscreen applied. Please do not count on the SPF in makeup as your sunscreen. It's usually not good enough and compromised by the other ingredients.
My 5 Must-Haves Makeup Recommendations
1. Foundation
As we age our skin tends to show discoloration and can look a little patchy. I dot a small amount of foundation on my checks, chin and forehead and then blend all over my face with my clean fingers (you can also use a foundation brush). Then I swipe over my face with a makeup sponge to make sure it's blended well. Start light of hand, you can add more for more coverage if needed.

ILIA Super Serum Skin Tint SPF 40 Foundation, $48
This is my new favorite because it's skin-loving.
Charlotte Tilbury Hollywood Flawless Filter, $44
Doll 10 TCE Foundation with Special Edition Brush, $52
Wander Beauty Nude Illusion Liquid Foundation, $40
2. Concealer
Use concealer under your eyes and to cover any "spots" that the foundation didn't take care of. The key is finding a formula that provides adequate coverage without accentuating fine lines and dryness. Again, use your makeup sponge to make sure everything is blended well.

NARS Radiant Creamy Concealer, $30
Maybelline Super Stay Full Coverage Under-Eye Concealer, $9.99
Wander Beauty Dualist Matte and Illuminating Concealer, $30
Full-coverage matte stick on one end (perfect for covering spots) and a lightweight illuminating liquid (for under-eyes) on the other.
Clé de Peau Beauté Concealer SPF 25, $73
3. Blush
When choosing a blush for over 50, opting for créme formulas is key. Blend a little on the apples of your cheeks in an upward motion with your fingers. Don't use too much product. You want to look flushed, not clownish. Besides, you can always add more.

Wander Beauty Double Date Lip and Cheek, $24
I love this one because it doubles as a lip color! Actually any cream cheek color doubles as a lip color…and visa versa.
Tower 28 Beauty BeachPlease Lip + Cheek Cream Blush, $20
Honest Beauty Crème Cheek Blush, $16
Maybelline Cheek Heat Gel-Cream Blush, $7.99
lilah b. Divine Duo™ Lip & Cheek Blush, $46
4. Lipstick
Matte finishes can be drying, so make sure to pick a lipstick that has some creaminess to it. If your lipstick tends to bleed (which can happen as we age) use a lip liner first, but make sure it's the same color as your lipstick. I fill in the liner with the same pencil on my entire lip and then apply lipstick over. Or you can go rogue.

Charlotte Tilbury Matte Revolution Luminous Modern-Matte Lipstick, $34 in Pillow Talk
Burts Bees 100% Natural Moisturizing Lipstick, $8.99
Doll 10 Lip Smoothie Lipstick, $24
Formulated with Mango Butter, Watermelon Extract & Hyaluronic filling spheres that nourish, repair and restore lips. I love the colors too.
Revlon Super Lustrous Lipstick, $5.49
Best drugstore bang for your buck.
Glossier Ultralip, $18
5. Mascara
Yes, I wear eyeshadow and liner but if you're just dabbling the one thing you need to open your eyes is mascara! I use an eyelash curler before applying my mascara to make my lashes look…well longer and prettier. Apply mascara first to the base of the lashes and wiggle the brush a little back and forth. Then sweep the brush up and out to the ends. It's important to get more product at the lash line than at the ends.

Wander Beauty Mile High Club™ Volume and Length Mascara, $26
Maybelline Lash Sensational Sky High Mascara, $10.49
Lancome Définicils Defining & Lengthening Mascara, $29
Tarte StyledComponent BaseComponent Lights, Camera, Lashes™ 4-in-1 Mascara, $24
Honest Beauty Extreme Length + Lash Primer 2-in-1 Mascara, $16.99
What are your makeup must-haves? Do you wear makeup or do you want to start wearing it again?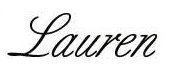 You may like to read more of Lauren's beauty posts for women over 40 like 19 Of The Best Serums For Anti-Aging I Personally Tested and 15 Of The Best Anti-Aging Eye Creams You've Got To Try.
This post contains affiliate links which may give us a commission at no additional cost to you.
Are you following Fountain Of 30 on Facebook, Twitter, Instagram and Pinterest? We've got lots going on, so join in on the fun! Subscribe to our newsletter here. You don't want to miss a post and promise not to bug you to death. We also started a Facebook Group called Growing Younger for women to discuss everything good and bad about being over 40. Additionally Lauren now hosts a podcast called Beauty is a Bitch! and a weekly Instagram Live series called "Growing Younger Gabfest with Lauren."
Please pin!