Ask any skincare expert or dermatologist you know…when it comes to anti-aging, the most important step in your skincare regimen today is your serum (well, and sunscreen). It's hard to believe just a decade ago we hardly knew what serums were, and now they are imperative. When applied to clean dry skin, serum's active ingredients can penetrate more deeply into the skin so you reap the benefits more effectively. While cleanser, moisturizer and sunscreen are all important, a serum is the place to invest if you really want to make sure your skin remains resistant to the passing of time.
Best Serums for Anti-Aging
Yes we all age differently, but there are serums to address virtually every concern imaginable, from fine lines and wrinkles to dark spots and rough patches. There are even multi-tasking serums that will tackle all of these things at once. Here are 19 of the best anti-aging serums (at various price-points) I have put to the test over the last several months. I'm confident one will work for you.
How to Properly Apply Serum
You know those beauty influencers you see on TikTok dripping half a bottle of serum directly down one side of their face? That's NOT how you apply serum. In fact when I see that I cringe. Touching the dropper directly to your face is a surefire way to contaminate the product. Also that is entirely too much. Usually a few small drops will suffice (but follow the directions).
YES! I LOOK FORWARD TO #GROWINGYOUNGER
PLEASE SUBSCRIBE ME TO YOUR MAILING LIST.
Serum should be applied to a clean, dry face – after your toner. A good rule of thumb is to apply products in the order from thinnest to thickest. Therefore serum will be applied first. Drop a few drops (pea sized amount) into your clean hands and pat the serum into your skin and smooth it upward. Resist the urge to massage it into your skin. You want to let it absorb on it's own. And don't forget the neck and decollete.
Then apply your oil (if you use one) and then your moisturizer. And don't forget your eye cream.
My Top 19 Anti-Aging Serum Picks
I have literally been testing anti-aging serums for months on a quest to find the best of the best. I seriously tried dozens. Here are my picks in no particular order.
To be honest I began using this serum when it first came out a few years ago and I still love it. It's formulated with Ogagi's patented Bi-Mineral Contour Complex, an advanced skin care ingredient specifically designed to support healthy elastin production. The result is skin that is noticeably firmer with less laxity and crepiness. The FlexFluid Technology creates a soft, elegant, and lightweight application experience from Day 1. Your skin will feel amazing right away and look better in about 2 weeks!
This affordable serum from L'Oreal Paris performed better than some of the ones I tested at 10 times the price! Formulated with Hyaluronic Acid and Pro-Xylane, this luxurious, lightweight facial serum will help transform the look of aging skin and make it super hydrated after one use. After 4 weeks they claim you will notice an improvement in fine lines and wrinkles.
I love this serum! It was created specifically for women in menopause experiencing hormone loss too. Triple Hyaluronic Acid (HA) + HA Growth Factor means this serum absorbs more deeply into skin (face, eyelids, eye bags, neck, chest and back of hands) to instantly nourish & glow…from the first use. It drives hydration through skin layers, creating suppleness from the inside, boosts Hyaluronic Acid synthesis, helps to restore skin firmness lost due to hormone decline and menopause. Clinically proven that with 2 times daily usage, you can expect stronger, smoother skin in just 4 weeks. I drained 2 bottles of Caire and can agree with this claim.
If you have serious lines and wrinkles this serum is for you! It does significantly reduce the appearance of lines and wrinkles almost instantly. Estee Lauder's breakthrough CPR-75 Technology is proven to double skin's natural collagen building power (their claim). I love that it's dermatologist-tested, ophthalmologist-tested and won't clog pores…especially since I have sensitive skin.
This is another one of my favorites. And I'm not going to lie…I had been using it before I set out to do this serum research. It's for good reason it's Defenage's bestseller. It's like 8 separate serums in 1! This serum was designed to activate, orchestrate and energize. This biologically-advanced anti-aging cream-like serum concentrate provides an unprecedented concentration of defensin molecules contained in their Age-Repair Defensin® Complex. Niacinamide soothes and promotes microcirculation, while a select blend of peptides and proprietary Defensins smooth fine lines, brightens hyperpigmentation and firms skin for an improved facial contour. Besides smoothing wrinkles, it calms inflammation and boosts collagen production. This serum is also fragrance and paraben-free.
This super concentrated, luxurious serum visibly reduces deep wrinkles and restores youthful radiance with BioRecode Technology (the claim is for noticeable results in 7 days). Ingredients like BioRecode Technology visibly diminishes all dimensions of deep wrinkles, skin tone optimizers restore youthful radiance and clarity, youth-renewing oils mimic fatty acids naturally found in skin to replenish and retain moisture and Strivectin's proprietary NIA-114 strengthens the skin barrier for visibly transformed, youthful-looking skin. Was my skin transformed in 7 days? Not really, but after a few weeks it looked noticeably better so it made the cut!
Since this is a vitamin C serum it's for morning use. But this serum from Image Skincare is also very hydrating, because it contains Hyaluronic acid. Vitamin C helps a host of skincare issues such as uneven skin tone, rough texture, fine lines, acne scars and general dullness. This antioxidant serum will also help to protect your skin from UV damage, free radicals and environment pollution. Since it contains Vitamin C, be sure to wear sunscreen with this product during the daytime. Actually you should be wearing sunscreen every day anyway.
I'm not going to lie. I was a little hesitant to try this one because I am leery of putting CBD on my face. But this lightweight water-based serum from Guaia changed my mind immediately. The formula combines super-low molecular weight hyaluronic acid with alpha-hydroxy acid. This gentle chemical exfoliant with rose water, white tea and the anti-inflammatory power of CBD (100 mg) makes this serum an antioxidant, exfoliating, anti-aging and soothing powerhouse. I'm sold.
I used this one to the last drop! And there were only a few I loved that much I actually wanted more! This is is the perfect daytime serum if you want brighter skin, reduced fine lines and antioxidant protection…all in one drop. This quick-absorbing and deeply hydrating serum is packed with benefits from Vitabrid CG, a stabilized form of vitamin C, and powerful peptides. I apply it to my clean face in the morning, then I use my moisturizer and then a sunscreen before applying my makeup. Perfection.
Stimulate new cells and rebuild collagen and elastin with this innovative natural serum from Osmosis. StemFactor/Growth Factor Serum features advanced exosome technology to maximize the delivery of over 600 growth factors and skin proteins derived from adult stem cells that are easily recognized by the skin to improve all aspects of skin damage and aging. It's lightweight and repairs free radical damage and hyperpigmentation. It's also cruelty-free and gluten-free.
This Vitamin C with Hyaluronic Acid serum from Mayann Organics is quite a value for a daytime serum that performs this well. It utilizes L-ascorbic acid (a renowned antioxidant) for fewer wrinkles, smoother skin and overall less hyperpigmentation. The hyaluronic acid ensures skin stays moisturized all day long.
Who doesn't want a serum that smooths wrinkles? Especially if you are injectable-adverse. Nothing replaces Botox but this serum comes pretty close. This state-of-the-art formula was designed to temporarily smooth deep expression lines and wrinkles with Beverly Hills MD's revolutionary peptide, called SYN®-AKE. It's also also enriched with powerful collagen-supporting peptides and moisture-rich volumizers to help support the skin's structural foundation and elasticity. It works best at night, but you can use it in the morning too.
This is Clarins' best-selling anti-aging serum. It's a two-phase formula with 21 potent plant extracts, including turmeric, for visibly smoother, firmer and more radiant skin. The unique two-phase formula was inspired by the dual water and oil nature of the skin. Therefore it has dual-chambers which contains the perfect ratio of water soluble (hydric) and oil soluble (lipidic) ingredients. The result is smoother skin, reduced lines and wrinkles, evening of the skin tone and visible radiance.
Perricone MD High Potency Growth Factor Firming & Lifting Serum is results-driven. It visibly lifts and improves skin plumpness, cushion, bounce and resiliency. Use it both day and night to visibly lift and improve skin plumpness, cushion, bounce and resiliency. This one you should massage into the face, because you want the the encapsulated retinol to break and absorb into the skin for renewal. It also contains Polyamine Growth Factor which supports healthy-looking skin and youthful radiance and eggshell membrane to support skin's moisture barrier. My skin looked firmer and more radiant almost immediately.
If you are looking for a serum that fights aging, brightens and hydrates that also contains no harsh ingredients, look no further. Prickly Pear Seed Oil provides skin with antioxidants, Vitamin E, fatty acids, and Vitamin K to smooth wrinkles, improves cell turnover and promote elasticity. Frankincense and myrrh calm skin and keep free radicals at bay. Baobab and Borage Seed Oils also nourish skin with fatty acids for improved firmness and hydration. This serum from Botanical Republic also contains pomegranate, Kakadu Plum, Bergamot and other natural ingredients you will recognize as well as can pronounce.
OK, I am going to be honest, I am not sure how much credence I give to snail growth factor (snail slime), but I have to admit, I really liked this serum anyway. It claims to deliver extraordinary regenerative properties and healing benefits for cell growth while brightening complexion, reducing inflammation and preventing the formation of fine lines and wrinkles. I just really loved how this serum from A Method made my skin feel both day and night.
If you have oilier skin you will love this affordable gentle exfoliating serum from Miss Spa. AHAs and BHAs work together to exfoliate skin's outer layer, helping it fight blemishes and brightening the complexion.
This marine collagen serum promotes collagen regeneration, firms, calms and rejuvenates aging skin. It contains wild cod collagen which is an antioxidant powerhouse. It also contains wild salmon oil (hydrates skin, reduces inflammation, promotes healing, protects from sun damage), Hyaluronic Acid (helps skin retain moisture) and aloe vera (calms, heals, hydrates and soothes). You will love how this serum from Elina Organics hydrates skin, fills acne scars and minimizes fine lines and wrinkles.
Here's another one for those of us in menopause. In fact the entire line from Pause Well is for us. As we know the production of collagen (the structural support net in our skin) slows as we approach menopause. This serum not only helps counteract these effects on skin but it can also help the body spark collagen production to renew skin density and improve elasticity, with a special focus on toning and tightening contours at the jaw line. It's powered by the highest concentration of their proprietary Pause Complex, with a silky smooth formula blend that nourishes and hydrates skin deep down to help prevent moisture loss, diminish the severity of fine lines, wrinkles and sagging, and even out skin tone for a healthier, more radiant complexion.
Are you interested in trying one of these serums? Do you have a favorite anti-aging serum? Please let us know if we missed yours.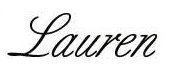 You may like to read more of Lauren's beauty posts for women over 40 like 15 Of The Best Anti-Aging Eye Creams You've Got To Try and 8 Of The Best Anti-Aging Beauty Oils To Try Now.
This post contains affiliate links which may give us a commission at no additional cost to you.
Are you following Fountain Of 30 on Facebook, Twitter, Instagram and Pinterest? We've got lots going on, so join in on the fun! Subscribe to our newsletter here. You don't want to miss a post and promise not to bug you to death. We also started a Facebook Group called Growing Younger for women to discuss everything good and bad about being over 40. Additionally Lauren now hosts a podcast called Beauty is a Bitch! and a weekly Instagram Live series called "Growing Younger Gabfest with Lauren."
Image layout: Fountain Of 30
Please pin!