You might think face oils are taking over the beauty world…and you'd be correct. When it comes to developing your anti-aging regimen, a face oil should absolutely be in your arsenal, no matter your skin type. They plump, hydrate, provide free-radical protection, balance and help your skin absorb other anti-aging products (like serums and creams) more effectively. Yet, if you have walked into a Sephora lately you have probably noticed there are so many brands on the market today. Finding that perfect face oil can be daunting and expensive. So I present you with the 8 best anti-aging beauty oils on the market today.
8 Of The Best Anti-Aging Beauty Oils
Kiehl's claims all you need are two drops at night and you will have younger-looking skin by morning. That's quite an assertion, but one you should believe. A potent potent 99.8% naturally-derived and paraben-free botanical elixir of Squalane (a botanical lipid similar in molecular structure to natural skin lipids), Evening Primrose Oil (rich in Omega-6 Fatty Acids) and Essential Oils (including Lavender), plumps and helps the skin repairs itself from daily aggressors while you sleep.
YES! I LOOK FORWARD TO #GROWINGYOUNGER
PLEASE SUBSCRIBE ME TO YOUR MAILING LIST.
This is the best oil for sensitive skin. If your skin is prone to redness, blotchiness and irritation, this oil will calm your skin overnight. It's a fragrant and soothing blend of Chamomile, Sandalwood, Sage and Lavender Essential Oils with Bisabolol which also provides detoxifying and hydrating benefits.
This anti-aging elixir is restorative blend of pure plant oils featuring rock samphire extract (known as the 'retinol of the sea') to help improve skin's firmness and reduce the appearance of lines and wrinkles. It absorbs quickly so there is no oily residue.
I am a fan of Korres as well as the fragrance of rose. This face oil has a very mild rose fragrance (in case you are not a huge fan) and is infused with the petals of one full rose to hydrate and brighten skin for a glowing look. It also contains Vitamin C to remove dullness and give a more even-looking skin tone, and omega fatty acids to smooth the look of lines as well as replenish the moisture aging skin needs.
I had to include one face oil you can get from Target, didn't I? This one is under $20 too! No7 Youthful Replenishing Facial Oil is a good one to try for the price, and it is perfect for all skin types. It is nongreasy and still locks in hydration. Use it regularly for 4 weeks and you will notice less fine lines and wrinkles. This lightweight blend beauty oil mimics skin's natural chemistry.
I reviewed La Prairie's relatively new Cellular Swiss Ice Crystal Oil and it remains a favorite. It is a weightless dry oil with age-delaying fortifiers that strengthen your skin's resilience. The oil is formulated with a patent-pending complex of Alpine flora to renew the look of firmness and smooth the appearance of wrinkles, keeping you looking younger, longer. I use a couple of drops both day and night after my serum and before my moisturizer.
This botanical compound fortified with 20 precious oils from around the world (raspberry seed oil, argan oil, tamanu oil, and evening primrose) absorbs deep within aging skin to replace the lipids we naturally lose with age. The result is younger and plumper skin.
It's for good reason this oil is one of Clarins' best sellers. Made with 100% pure plant extracts and zero preservatives, this brilliant anti-aging solution contains extracts of Rosewood, Patchouli and Blue Orchid to tone, revitalize and restore radiance to moisture-depleted skin. Hazelnut Oil helps prevent moisture loss and the formation of fine lines. Pours are nourished, but not clogged.
Shop The 8 Best Face Oils Here: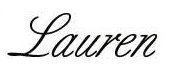 You may like to read more of Lauren's beauty posts for women over 40 like The 13 Best Drugstore Beauty Finds For Under $30 and 8 Best Anti-Aging Face Sheet Masks You Must Try!
This post contains affiliate links which may give us a commission at no additional cost to you.
Are you following Fountain Of 30 on Facebook, Twitter, Instagram and Pinterest? We've got lots going on, so join in on the fun! Subscribe to our newsletter here. You don't want to miss a post and promise not to bug you to death. We also started a Facebook Group called Growing Younger for women to discuss everything good and bad about being over 40. Additionally Lauren now hosts a podcast called Beauty is a Bitch! and a weekly Instagram Live series called "Growing Younger Gabfest with Lauren."
Image layout: Fountain Of 30
Please pin!